motto:
Living individual responsibility
ÖJAB, a non-profit organization, is one of Austria's largest operators of residences for young and old people and is also a youth organization that maintains no affiliation with any political party or religious confession. It additionally works to support young people and adults in pursuing education and labor market qualifications, assists refugees, and engages in development cooperation projects.
ÖJAB offers all of the individuals whom it serves the kind of home and feeling of belonging that are necessary in order to grow, learn, and mature.
The explicit goal here is to enable people to acquire the skills they need in order to master their lives regardless of their life situation or age, as well as to provide both guidance and support to disadvantaged individuals and individuals with special needs.
This has been ÖJAB's work for over 70 years – work now pursued by nearly 700 ÖJAB employees at a total of 40 ÖJAB locations.
Download ÖJAB 2019 Program of Activities (German language, 10 Jan. 2019):PDF (774 Kilobytes)
For print: Print (1.282 Kilobytes)
Web-Version (PDF, 871 KB)
Print-Version (PDF, 1761 KB)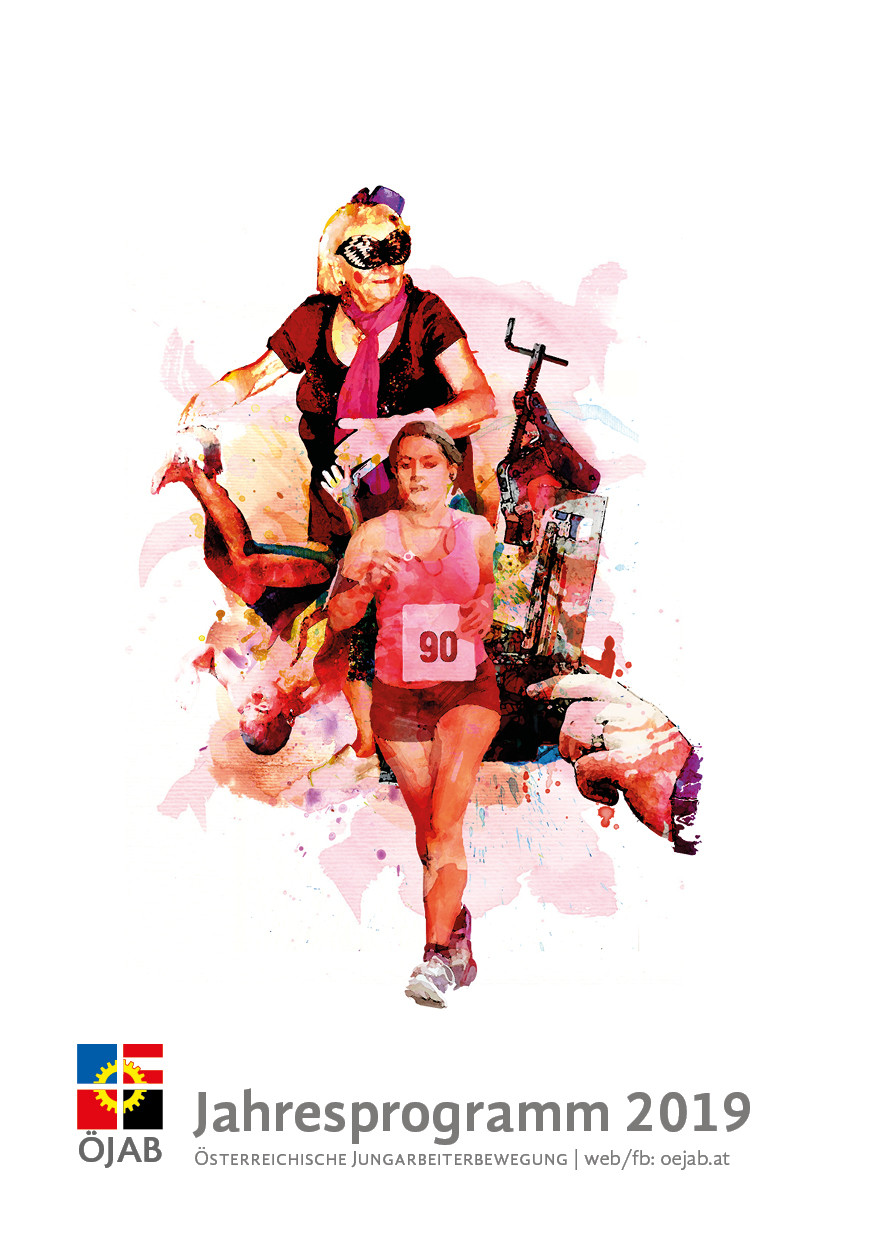 Title image of ÖJAB's 2019 Program of Activities