BRIDGE
Breaching Reservation and Improving Dialogue through Generational Exchange
Since March 2021, ÖJAB is involved in BRIDGE, an Erasmus+ funded project to strengthen intergenerational dialogue in youth work organizations.
Generational Exchange
The Erasmus+ funded project BRIDGE (Breaching Reservation and Improving Dialogue through Generational Exchange) is about promoting intergenerational dialogue in International Youth and Youth Social Work among professionals. In concrete terms, this means promoting mutual positive influence and "learning from each other", identifying the strengths and potentials of young and experienced youth and social work professionals, using these strengths together and finally anchoring the learning outcomes structurally in the organization.
In international youth and youth social work, teams are often characterized by a heterogeneous composition with regard to the age of the professionals, among other things. On the one hand, this diversity is an important enrichment for the work, but on the other hand, it also brings challenges for the cooperationEach generation brings its strengths and experience, which must be utilized, preserved, and dovetailed with one another. At the same time, it is important for many organizations that the knowledge of the baby boom generation, which will soon be retiring, is also available to the following generations. Therefore, a successful intergenerational exchange is an important issue in order to (continue to) work successfully.
Trainingskurse im RAhmen des Projekts
First Training Course of BRIDGE Project
Building Bridges between Junior & Senior Workers and Identifying Potentials & Tools
The first Training Course of our BRIDGE project was held at the beginning of November 2021 in Bologna, Italy. To ensure balanced participation, nine tandems of Junior and Senior youth workers from partner organizations took part in this workshop composed of plenary sessions and group work. Participants spent almost three days together brainstorming, discussing and exchanging ideas on the strengths of Junior and Senior workers and how they can learn from each other. A particular focus was to identify key soft skills and discuss whether they are more common among Junior or Senior workers or both. This discussion led to the creation of knowledge maps by small groups around specific competence/skills to visualize the process of transferring them from Senior workers to Junior workers and vice versa.
This workshop witnessed fruitful suggestions for creating a common data-gathering tool to raise awareness on intergenerational dialogue. Through this tool, each partner organization will collect additional information to get a broader European perspective on the topic and reach more Junior and Senior workers.
Last but not least, participants had a great time getting to know "the learned, the fat and the red" city, Bologna. We thank GioNet for organizing and leading this workshop!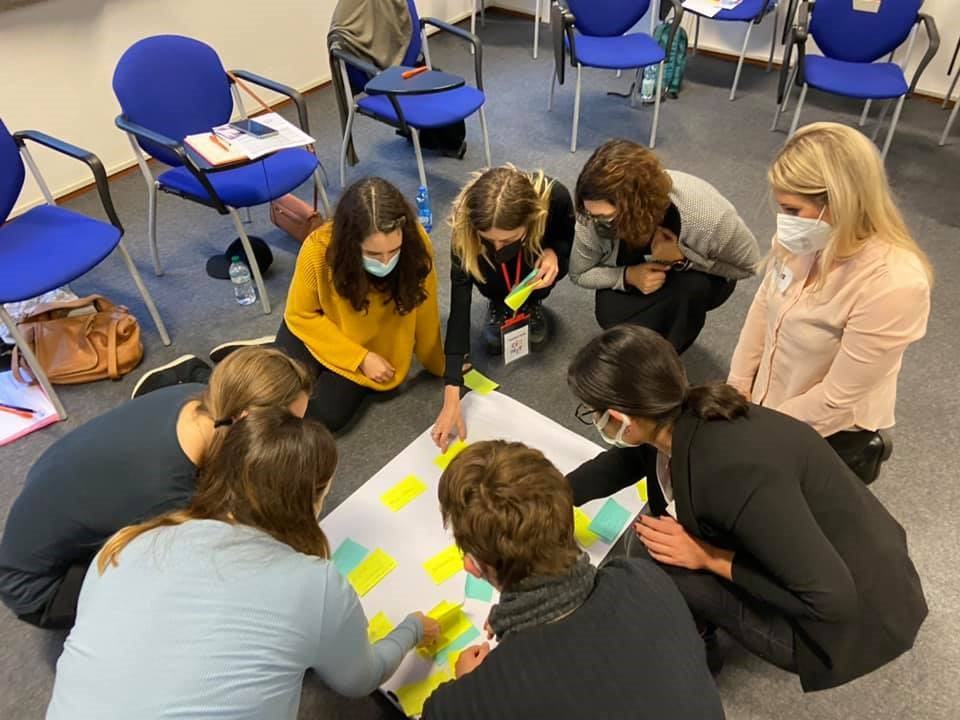 The first Training Course of BRIDGE project was successful.
second Training course in Örebro, Schweden
In April 2022, the second Training Course within the project BRIDGE took place. Senior and junior youth workers from six partner organisations in Austria, Germany, Italy, France, and Sweden gathered in Örebro, Sweden, to exchange and discuss various methods of knowledge transfer and management necessary for a smooth integration into a new workplace.
Thanks to the carefully planned activities of the training, the participants had the opportunity to analyse provided methods and identify the most efficient ones based on their own experiences, while taking into account the specific needs of both groups involved.
The constructive recommendations on how and when to use certain methods, and also on how to improve them, lay a very solid ground for drafting a handbook of methods which will be available for a broader community after the project has been finalised.
Besides the formal contents of the training course, team-building activities took place. Thanks to ACTIVA, the partner organisation from Sweden, and their great organisation of the training, the participants got to know the city of Örebro more profoundly, while giving them an insight into the local community's social work.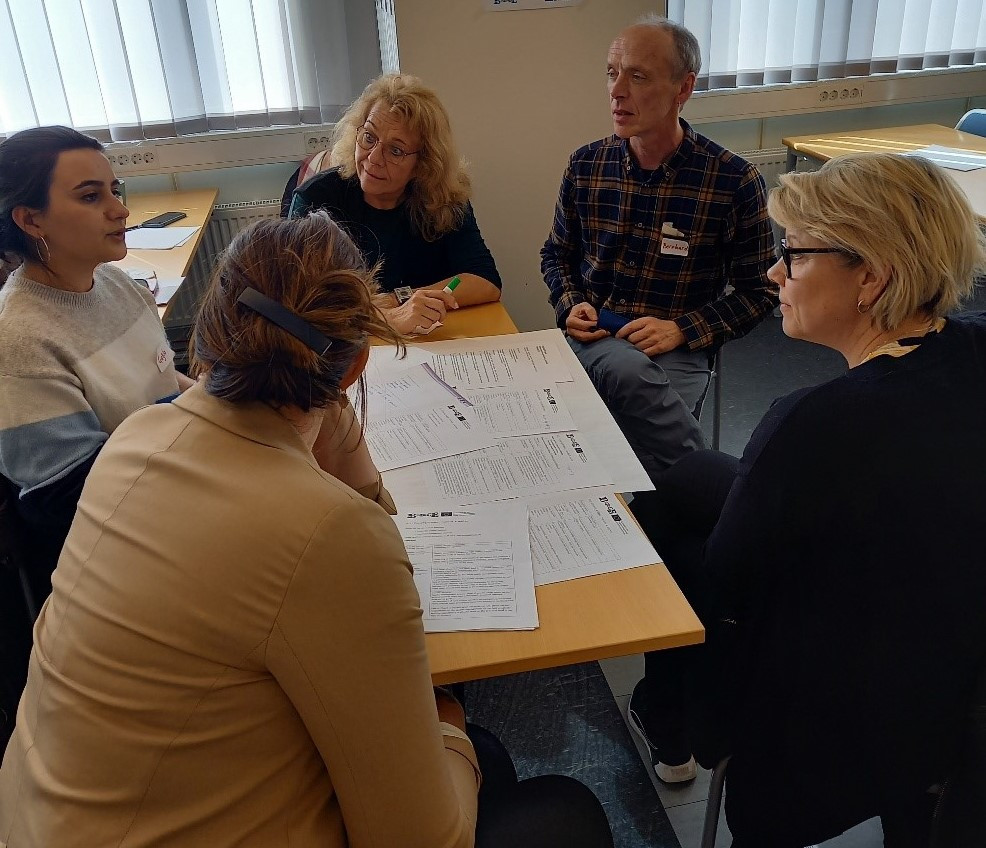 Networking and discussing various methods of knowledge transfer during the second training course.