EUpTrain
Transnational knowledge exchange between trainers of low-skilled adults in multiple European countries
The objective of EUpTrain is to create a transnational network between Austria, Hungary, Bulgaria, Italy, Portugal, Greece and Romania in order to share Europe-wide knowledge between organisations specialised in adult education through exchange of experts and the development of a sustainable handbook comprising transnational good practices and methods for trainers working with low-skilled adults. The target group of this project are trainers of low-skilled adults, with at least 2 years of working experience.
EUpTrain activities include:
3 transnational project meetings attended by a total of 16 experts
one knowledge exchange workshop with the main goal to filter out examples of good practices from all participating organisations and to show international differences, new opportunities, new ways of work and different methodologies in training of low-skilled adults
based on the workshop results: creation of a handbook containing 16 best practices and 8 methodologies
Project partners: Austria (coordinator), Hungary, Bulgaria, Italy, Portugal, Greece and Romania
Project duration: October 2020 to March 2022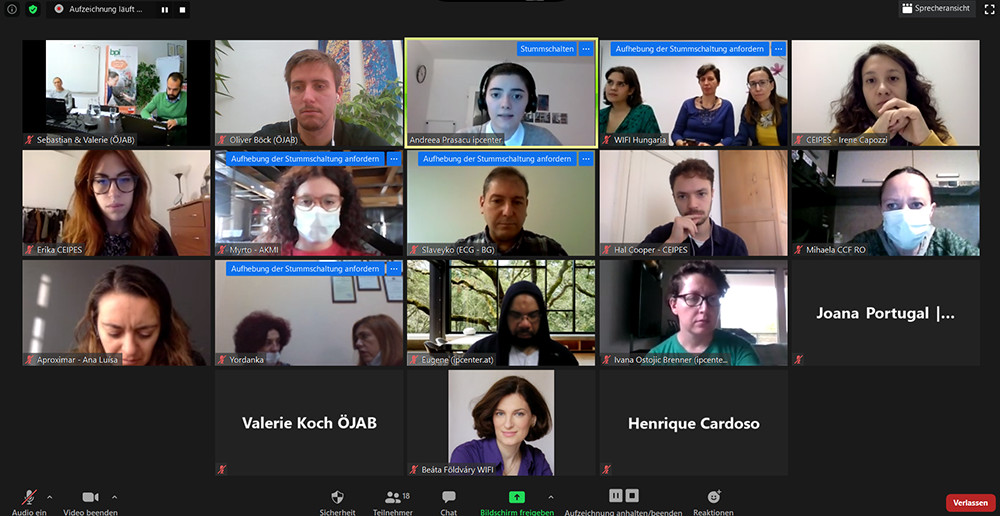 EUpTrain-Attendees at a Online-Conference.
Projektaustausch in Portugal
Von 8 bis 12 November 2021 kamen in Amadora, Portugal, 26 Trainerinnen und Trainer der Erwachsenenbildung aus insgesamt 7 Ländern für einen Wissensaustausch zusammen. Die Arbeit mit gering qualifizierten Erwachsenen stellt sie alle in ihrem Berufsalltag vor Herausforderungen. Der Workshop bot Raum und die Möglichkeit sich über hilfreiche Arbeitsweisen, Methoden und Didaktik auszutauschen und voneinander zu lernen. Ein Besuch bei AFID, einer Organisation, die mit Erwachsenen mit besonderen Bedürfnissen arbeitet, eröffnete zusätzlich neue Perspektiven.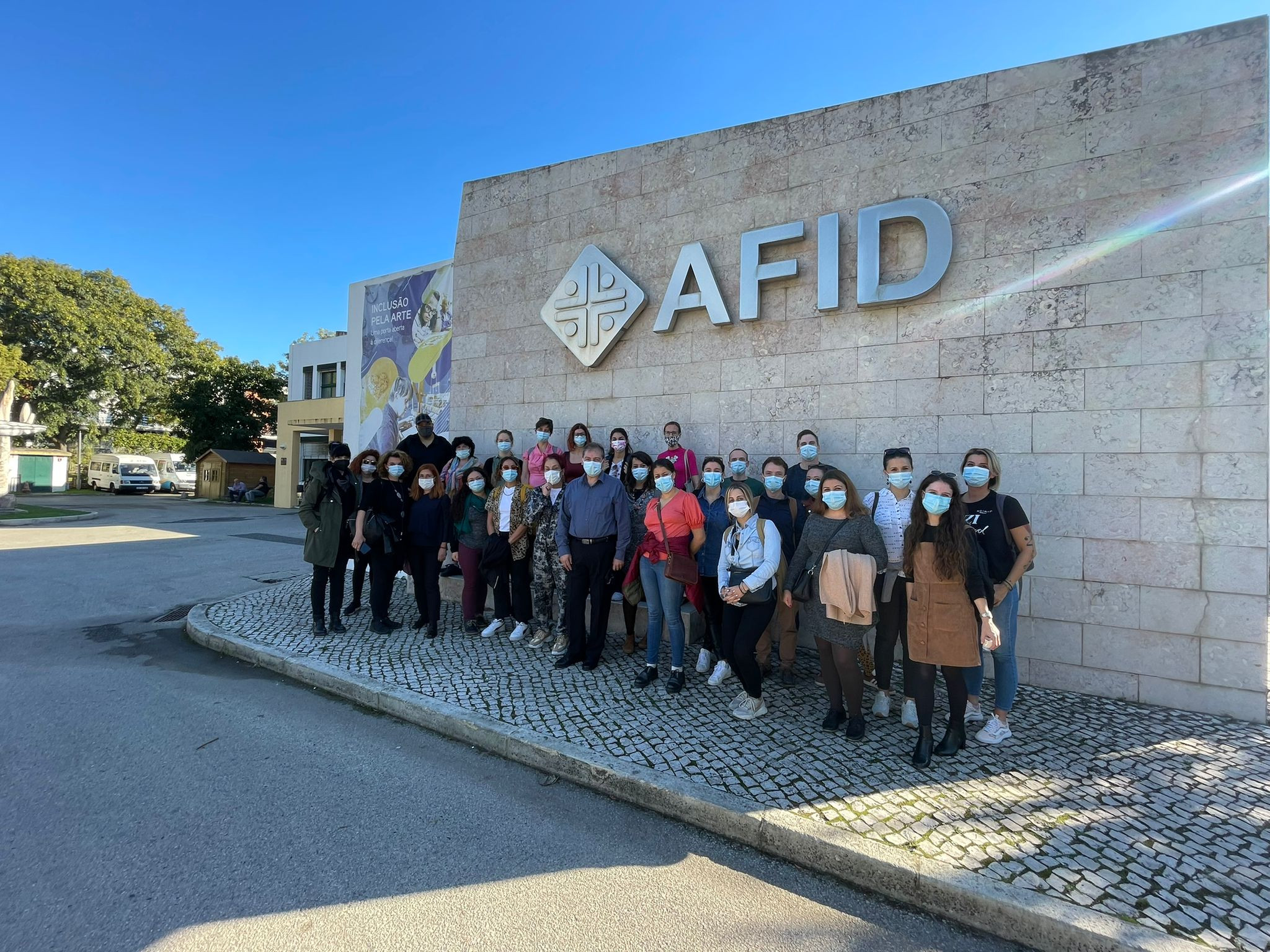 TrainerInnen aus insgesamt sieben Ländern trafen im Portugal zum Netzwerken und Austausch zusammen.