Europe through young eyes
Exchange, Explore, Exhibit
This project aims to cultivate meaningful active citizenship, raise political awareness, and deepen social inclusion among youth.
ÖJAB has been a partner in the Erasmus+ project Europe through Young Eyes since November 2019.
This project's objectives are to be achieved via the following measures:
connecting young people's lives with Europe on the personal level
using the photovoice method (participative photography) to give rise to creative and integrative interaction with "Europe" as a theme
using a simulation to render Europe more tangible
participants' research and exploration on Europe's influence at the local and transnational levels
participants' development of recommendations for EU policy
development and publication of strategies for disadvantaged young people
As part of this project, disadvantaged young people are to be provided with an opportunity to get to know Europe and its institutions better. To this end, trips to Brussels and Strasbourg (lasting one week each) are planned for 2020.
Europe: Project Online exhibition
How To Photovoice
How to involve all youth in the european Project
final Recommendations
Project partners: Germany (coordinator), Greece, France, the Netherlands, Great Britain, Austria
Project duration: November 2019 to July 2021
Project website: www.yes-forum.eu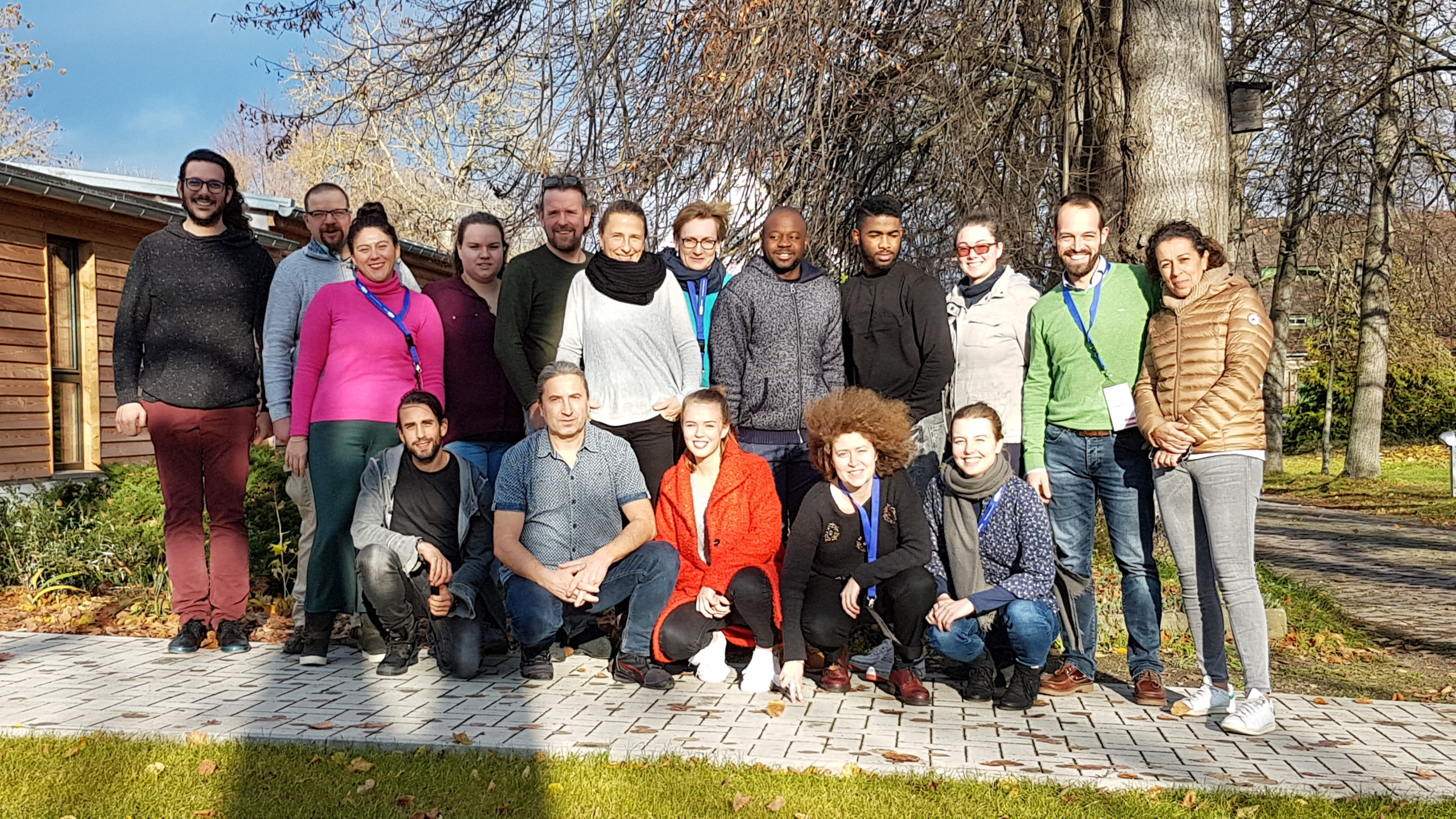 Kickoff meeting in Germany. Photo: Stiftung Evangelische Jugendhilfe St. Johannis Bernburg.