U.PIN
EU Green Deal Pops Up in Future Generations' News Feed
ÖJAB coordinates the Erasmus+ funded project U.Pin that started in April 2022. U.Pin aims at raising young people's awareness of climate change and promotes understanding of how the EU works by translating the content of the EU Green Deal in language and formats that appeal young people. To pick them up and reach them in the reality of their lives, new social media will be used for the dissemination.
Project objectives
The aims of the project are the following:
empowering young people to understand political content and become informed participants of a public discussion
reaching also deprived youth with information about climate change
translation of the Green Deal in language understandable for youth
producing and the disseminating information in an attractive way for young people
raising media literacy of youth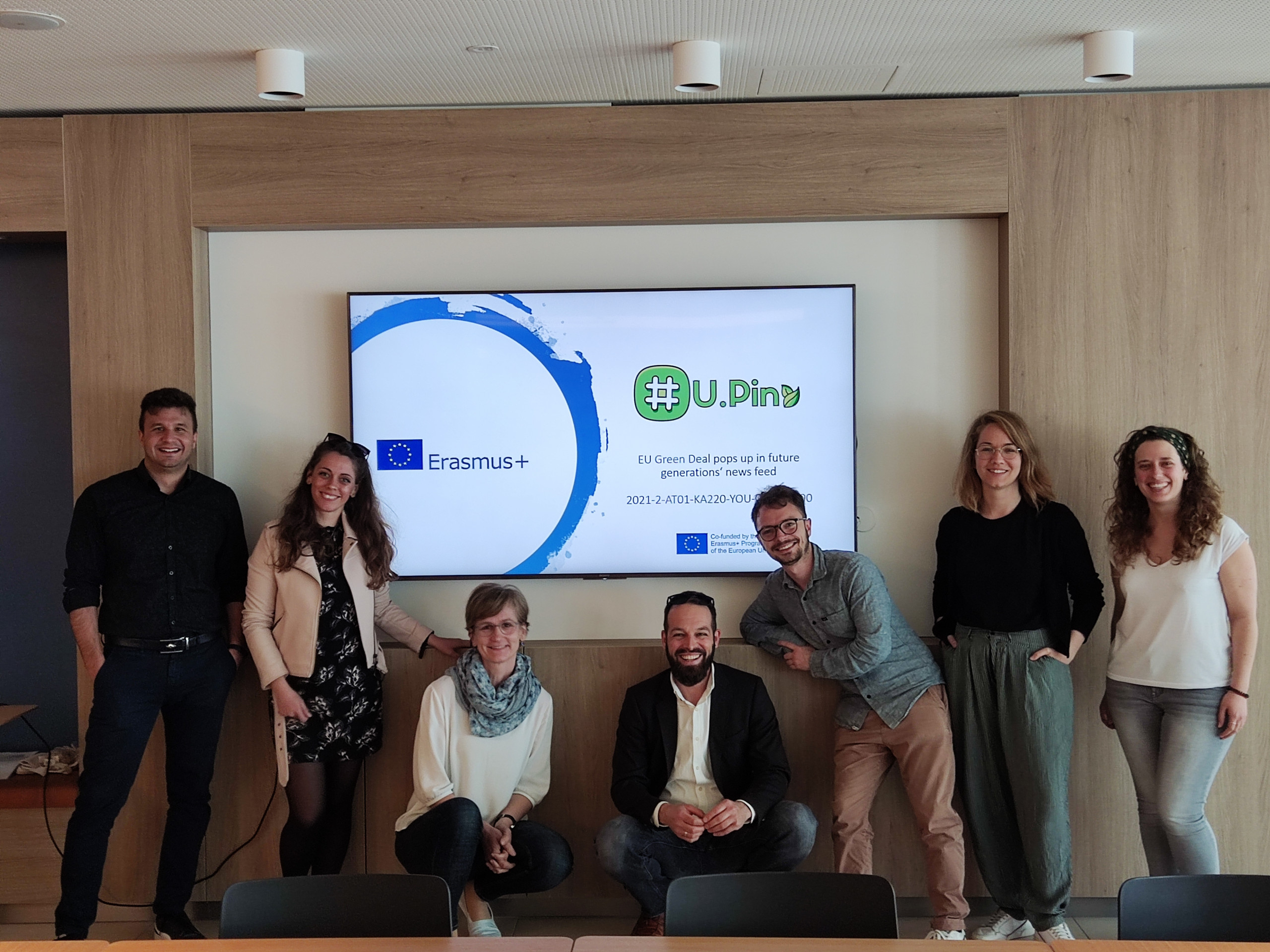 ProjektteilnehmerInnen bei einem gemeinsamen Event.
the european green deal
Project target group
The project targets youth in the countries of the partner organisations...
... who are interested in/active on social media
... who are between 16 and 20 years old
preferred youth with low education level
youth trainers and teachers who want to learn new forms of political education
Project partners: Austria (Coordinator), Germany, Norway und Italy
Project duration: April 2022 – March 2024