VOICE
Photovoice - Participation & Empowerment in Youth Work
ÖJAB has been involved as a project partner in the Erasmus + funded youth project VOICE since May 2021. VOICE focuses on using Photovoice's innovative and creative approach to empower youth workers, future youth workers and young people across Europe
Methodology
The VOICE project focuses on using the innovative and creative approach of Photovoice to empower youth workers, future youth workers and young people around Europe. It builds on our successful implemented project YourEP and its follow up Europe3E, which we want to adapt to the international youth work context. Photovoice (and abbreviation of "Photos Voicing Our Individual and Collective Experience") is an innovative creativity-boosting method used to share personal stories supported by photos. It aims to enable people to record and reflect their community's strengths and concerns, promote critical dialogue and knowledge about important issues through large and small group discussion of photographs, and to reach policy makers.
Tutorial Video about the project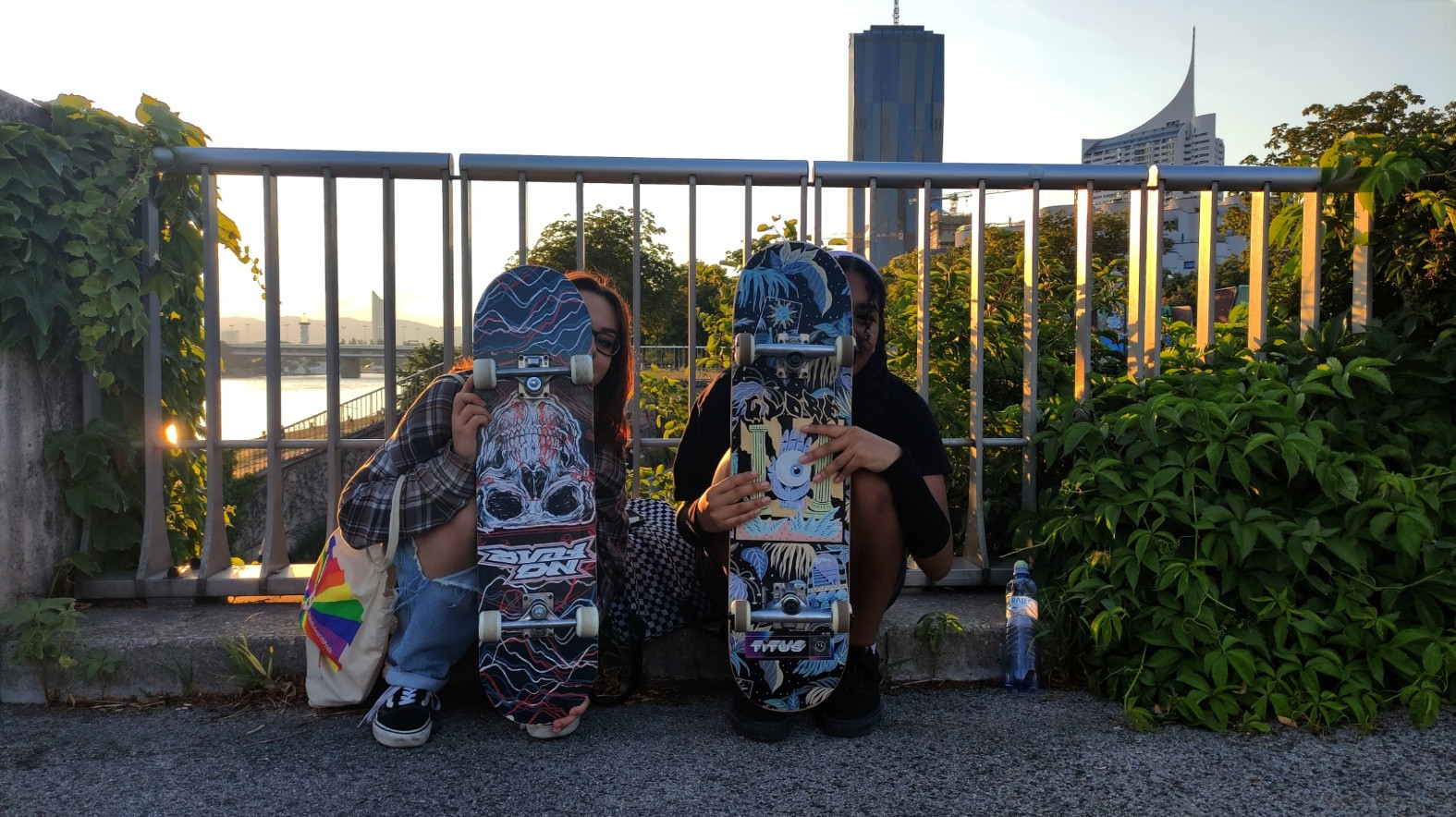 Photovoice work of project participants in Vienna.
Objectives
By bringing together future and current youth workers, young people and creative organisations (eg. photographers and graphic designers), the VOICE project aims at promoting the method of Photovoice in youth work, to make it more recognized as a creative tool that future and current youth workers can use to promote social inclusion, engagement and active citizenship of young people.
Results
VOICE is expected to have a positive and long-lasting impact, by equipping social and youth work students, as well as youth workers with new creative methods to work with young people. The expected direct impacts of the Intellectual Outputs described above are an increase of the quality of youth work using innovative and creative approaches, and the training of future youth workers to get familiar with Erasmus+ and international youth work. Additional positive outcomes will be to foster a creative dialogue with young people, enable them to voice their ideas and develop entrepreneurship and creative skills.
Project partners: Germany (coordinator), Netherlands, Bulgaria, Italy, Austria
Project duration: May 2021 to April 2023 (24 months)
VOICE Results Flyer
The European Commission support for the production of this publication does not constitute an endorsement of the contents which reflects the views only of the authors, and the Commission cannot be held responsible for any use which may be made of the information contained therein.