HTL Pre-Study Course: MANA
If you are in possession of professional qualifications with chances of recognition of credits – www.oejab.at/mana
You have technical training or a relevant professional experience, which is not acknowledged in Austria?
If you wish to further enhance your existing knowledge in your professional field and acquire the prerequisites for the Austrian diploma examination at the HTL - Higher Technical Institut?
But your professional experience is not sufficient to directly enter a relevant educational program.
Then MANA can help you!
MANA steht für: Migration – ANschluss – Anerkennung.
Wenn Sie eine technische Ausbildung anstreben oder bereits über berufliche Qualifikationen verfügen, die es wert sind, anerkannt zu werden …
Sie haben den Wunsch eine technische schulische Ausbildung oder eine betriebliche Lehrausbildung zu absolvieren, benötigen jedoch noch tiefergehende Einblicke in die Welt der Technik, um eine gesicherte Entscheidung treffen zu können?
Sie wollen sich in Ihrem Fachbereich weiterbilden (höherqualifizieren) und einen in Österreich anerkannten und nachgefragten Berufsabschluss (Lehrabschluss, Reife- und Diplomprüfung einer HTL) erlangen?
Ihr Fachwissen oder Ihre Deutschkenntnisse reichen noch nicht aus, um "direkt" in ein einschlägiges Bildungsprogramm einsteigen zu können?
... dann kann MANA Ihnen helfen!
Genaue Informationen zu den MANA-Lehrgängen
Deutsch und Integration
Brückenlehrgang für technische Fachrichtungen
HTL – Vorbereitungslehrgang
finden Sie unter:
Wir freuen uns, Sie in einem persönlichen Gespräch näher zu informieren:
Anmeldung zum Informationsgespräch
Get ahead in life
Gain a foothold and new career opportunities with the educational programmes by BPI of ÖJAB.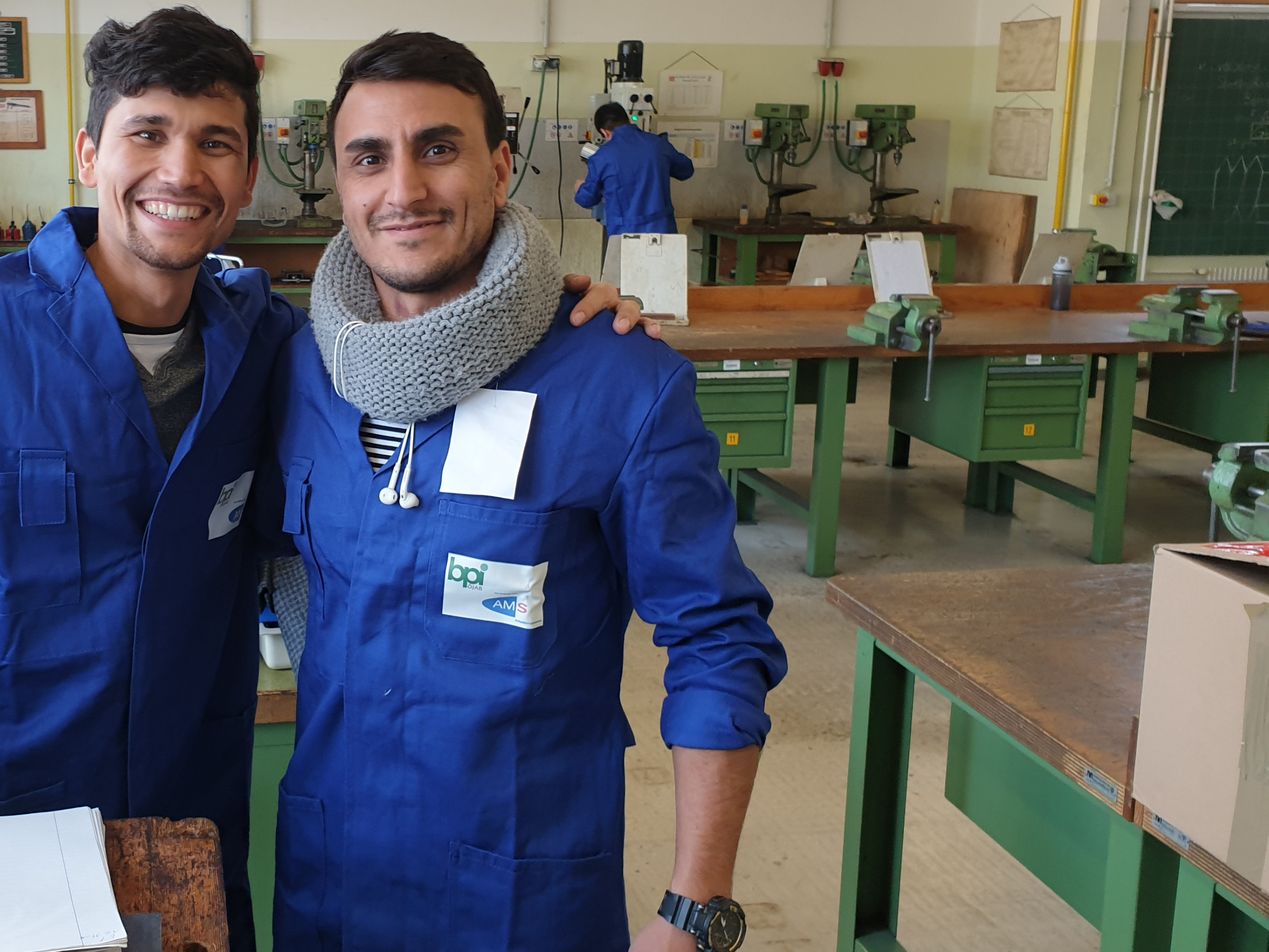 Contact & Information

MARC ODIC, DI
Schulleiter
Telefon: +43 660 2011423
Berufspädagogisches Institut Mödling
Dr. Bruno Buchwieser-Gasse 1, 2340 Mödling
Institute for Professional Training and Development
Address:
Dr. Bruno Buchwieser-Gasse 1
2340 Mödling, Österreich
Contact:
T +43 2236 23271-0
F +43 2236 23271-26