Recognizing skills
at ÖJAB – www.oejab.at/kompetenzzentrum
ÖJAB's BPI helps to get refugees' and migrants' existing skills officially recognized in order to ease their access to the labor market.
MIKA: MIT KOMPETENZ ankommen!
Kompetenzerhebung für ukrainische Geflüchtete ab November 2022
Am BPI der ÖJAB werden mitgebrachte Qualifikationen ukrainischer Flüchtlinge festgestellt und erhoben.
Teilnehmen können Personen, die im Zuge der Militärinvasion in der Ukraine fliehen mussten und eine Ausbildung oder Berufserfahrung in den Berufsbreichen
Soziales
kaufmännische und administrative Berufe/Handel & Verkauf
Medientechnik/Mediendesign/technische Berufe
vorweisen können. Außerdem sind Grundkenntnisse in Deutsch oder Englisch sowie der Besitz eines gültigen Ausweises für Vertriebene voraussetzend.
Das Projekt MIKA bietet ein Komplettpaket der Kompetenzerhebung, abgestimmt auf den/die TeilnehmerIn:
fachliche Assessmentcenter
Berufs- und Ausbildungsberatung
Erstellung des Expertisen-Berichts zu den weiteren Schritten zur Anerkennung im Ausland erworbener Qualifikationen
Praktische Erprobung
individuelle Nachbetreuung und bedarfsgerechte Hilfestellung
Das Projekt wird durch den Asyl-, Migrations- und Integrationsfonds und das Bundeskanzleramt kofinanziert.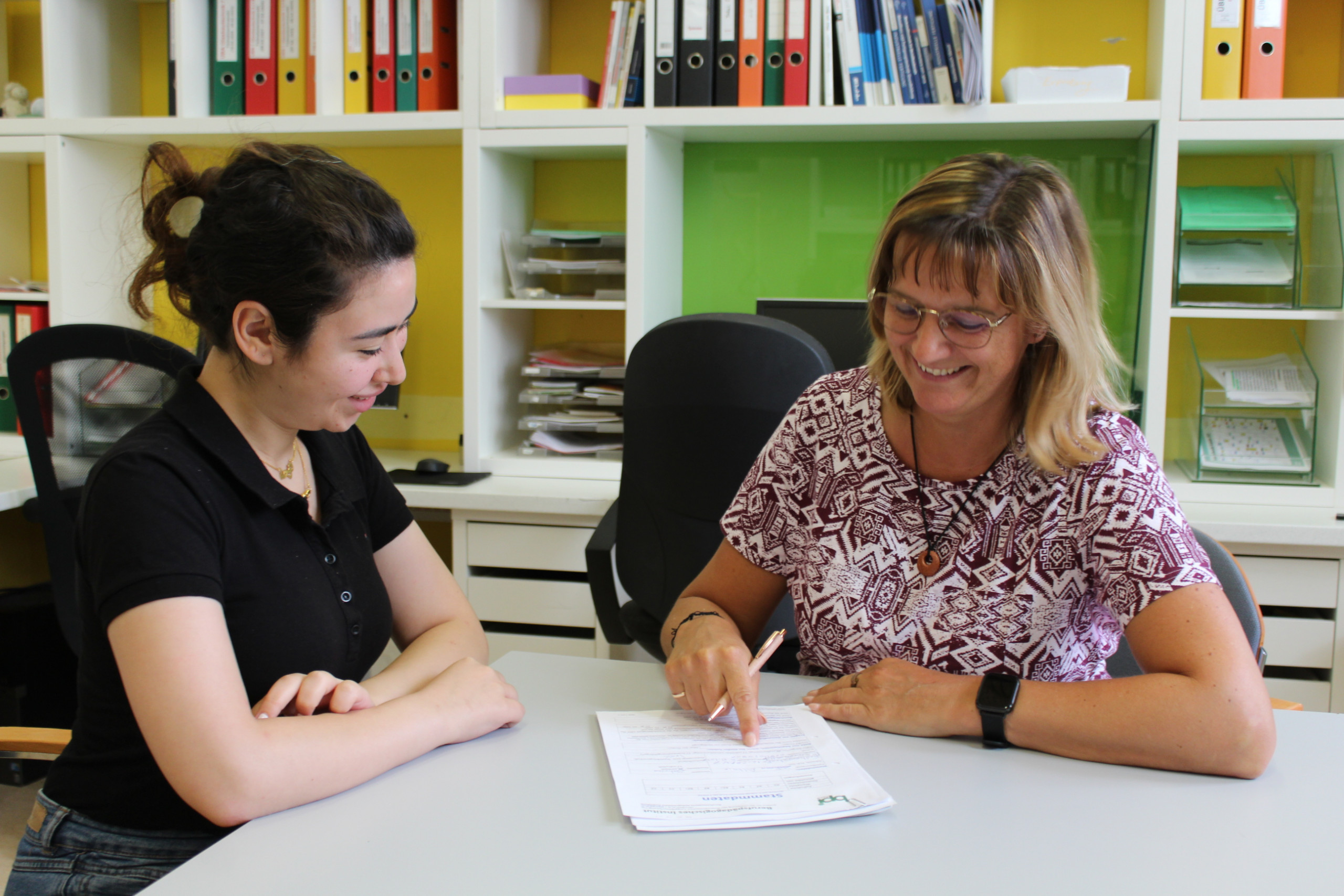 Mitgebrachte Qualifikationen in Österreich anerkannt bekommen: Das Projekt "MIKA: Mit Kompetenz ankommen!" unterstützt ukrainische Geflüchtete dabei.
Weitere Informationen & Anmeldung
Sie mussten Ihre Heimat in der Ukraine verlassen und möchten nun Ihre Berufserfahrungen oder Ausbildungen in Österreich anerkennen lassen? Wir freuen uns auf Ihre Kontaktaufnahme!
Tel.: 0664 / 885 365 24 (Sprechstunden Mo bis Mi / 08:00-16:00)
E-Mail: mika@bpi.ac.at
Weitere Informationen & Anmeldung
Sie interessieren sich für eine Teilnahme am Kompetenzzentrum am BPI der ÖJAB? Wir freuen uns auf Ihre Kontaktaufnahme unter 01 8107382-11 oder per-Mail an office@bpi.ac.at! Gerne können Sie auch direkt mit ihrer/m AMS-Berater/in über diese Maßnahme sprechen.
Kontakt für BeraterInnen:
Mag.a Sonja Knoche, Projektleitung, sonja.knoche@bpi.ac.at oder unter 0699 14 74 7451
Kontakt für MultiplikatorInnen:
Mag.a Alma Avdic, MSc, Leitung des BPI der ÖJAB, alma.avdic@bpi.ac.at oder unter 0664 88944013.