Handwerk, das Leben verändern kann
Fachliche Ausbildung für InstallateurInnen
HINTERGRUND UND BEDARF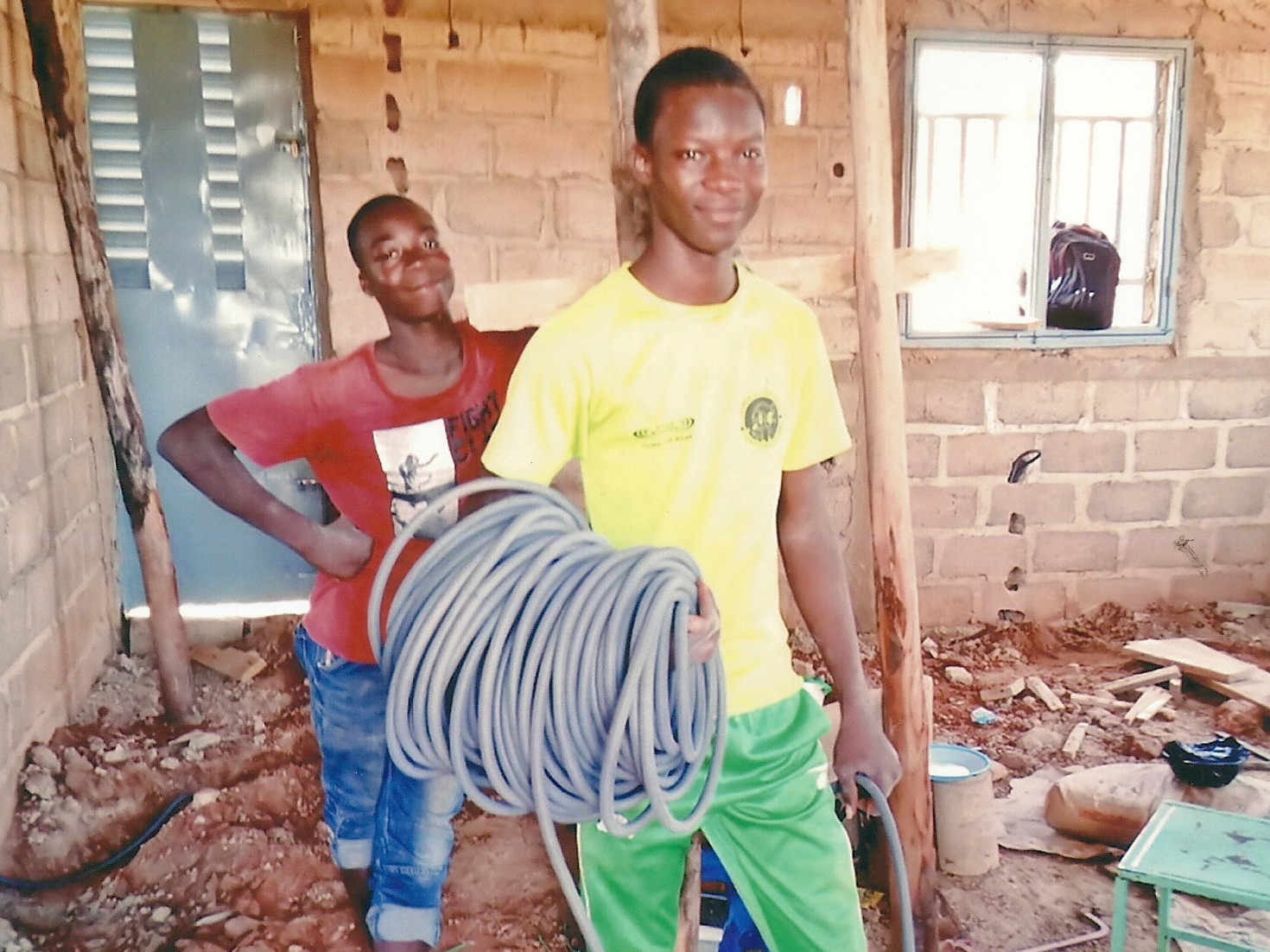 Der InstallateurInnen-Beruf ist in Burkina Faso stark gefragt.
Bildung ermöglichen, Lebensbedingungen verbessern
Der Bedarf nach gut ausgebildeten InstallateurInnen ist in Burkina Faso groß. Allerdings gibt es kaum Ausbildungen in diesem Bereich – und wenn, dann sind diese teuer und viele Menschen nicht finanzierbar. Großer Bedarf im Aufgabenbereich von InstallateurInnen besteht vor allem in der Trinkwasser-, Abwasser- und Sanitärversorgung. Abwasser- und Sanitäranlagen sind noch sehr ungenügend verbreitet.
Anlagen mit schlechten hygienischen Bedingungen begünstigen die Ausbreitung wassergebundener Krankheiten. Darüber hinaus ist die Versorgung mit sicherem und sauberem Trinkwasser in vielen Regionen Burkina Fasos nicht gewährleistet.
PROJEKTAKTIVITÄTEN
Durch das Projekt "Handwerk, das Leben verändern kann" erhalten Jugendliche und junge Erwachsene eine dreijährige Ausbildung zum/zur InstallateurIn. Bevorzugt sollen in den kommenden Jahren Mädchen und junge Frauen ausgebildet werden. Die Ausbildung umfasst zwei einjährige Module und findet im Ausbildungszentrum CAFOC - Centre d'Apprentissage et de Formation Continue am Stadtrand der Hauptstadt Ouagadougou statt.
Zwischen den beiden Modulen liegt ein Praxisjahr in einem lokalen Installationsunternehmen. Innerhalb der Ausbildung werden u.a. die vertiefenden Module Toilettenbau und Latrineninstallation sowie Regenwasserrückgewinnungssysteme angeboten. Die Ausbildung schließt mit dem staatlich anerkannten "Certificat de Qualification Professionnelle" (CQP) ab.
Bevorzugt sollen in den kommenden Jahren Mädchen und junge Frauen ausgebildet werden.
WIRKUNG
Mehr als berufliche Zukunftschancen
Mit diesem Abschluss können die AbsolventInnen am lokalen Arbeitsmarkt Fuß fassen und sich eine berufliche Zukunft aufbauen. Frauen- und Jugendarbeitslosigkeit sowie Armut werden durch gesicherte Beschäftigung verringert. Qualifizierte Fachkräfte verbessern die Trinkwasser-, Abwasser- und Sanitärversorgung in ihrer Region. Zudem wirken die Auszubildenden in ihren Gemeinschaften als MultiplikatorInnen. Mit dem erlangten Wissen schaffen sie Bewusstsein für präventive Gesundheits- und Hygienemaßnahmen.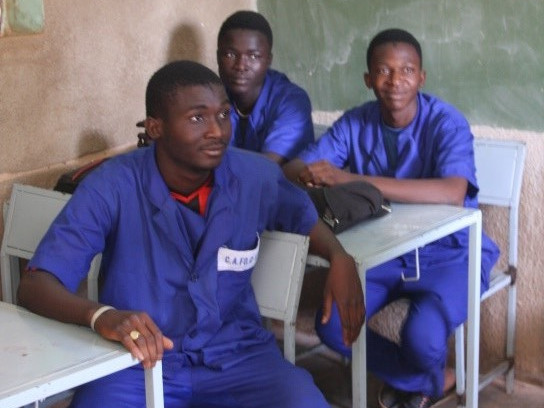 Teilnehmer der Ausbildung für InstallateurInnen in Burkina Faso.
*The content of this publication has not been approved by the United Nations and does not reflect the views of the United Nations or its officials or Member States.