ÖJAB's Intergenerational Living Hanauskagasse
in Vienna's 12th district Meidling
ÖJAB-Generationenwohnen Hanauskagasse ist ein besonders innovatives, Generationen verbindendes Projekt. Es bietet Menschen verschiedener Generationen ein gemeinsames Zuhause in einem familienähnlichen und gemeinschaftlichen Umfeld.
Die BewohnerInnen sind bereit, in einer sozialen Umgebung miteinander zu leben und einander mit unterschiedlichen Lebenserfahrungen und Einstellungen zu bereichern.
Unsere Zimmer
WLAN
LAN
cable television connections
room with fridge
shower and toilet on the corridor
community room
communal kitchens
room for disabled persons
Alle Zimmer sind optional möbliert oder unmöbliert verfügbar, mit Dusche, WC je nach Zimmerkategorie im Zimmer oder am Gang. Heizung, Strom, leistungsstarkes Internet, Kabelfernsehanschluss, Reinigung der Sanitäranlagen und Gemeinschaftsräumlichkeiten und vieles mehr sind inkludiert. Gekocht wird in der geräumigen Gemeinschaftsküche.
Unsere Lage
Die Generationen-WG ist nur wenige Gehminuten von zwei weiteren ÖJAB-Einrichtungen entfernt, deren Angebote und Services benutzt werden können: das ÖJAB-Haus Meidling, Studierendenwohnheim mit Fitnessraum, Sauna, Tischtennis und Partyraum und das ÖJAB-Haus Neumargareten, Wohn- und Pflegeheim mit Konzerten, Veranstaltungen, Malkursen, Café und Seniorenclub. In unmittelbarer Nähe entsteht derzeit der Lebenscampus Wolfganggasse.
Der Bahnhof Meidling, der S-Bahnhof Matzleinsdorfer Platz und die Badner Bahn (Station Wien Flurschützstraße /Längenfeldgasse) sind in wenigen Gehminuten erreichbar.
ÖJAB-Generationenwohnen Hanauskagasse
Hanauskagasse 4/3/1a
1120 Wien
Gemeinsamer Lebensraum
Die WG liegt ebenerdig und ist barrierefrei gestaltet. Mit ihrer insgesamt knapp 550 m² Gesamtfläche bietet die Generationen-WG komfortables und atmosphärisches Wohnen für jung und alt.
Die Wohnung hat einen gemeinsamen Wohnbereich von 112m², der das Zentrum des sozialen Lebens und der Begegnung darstellt. Die gemeinsam genutzte Wohnküche und das Wohnzimmer sind modern ausgestattet. Persönliche Gegenstände der BewohnerInnen unterstützen das gemütliche und einladende Ambiente der Gemeinschafträume.
Alle Highlights der Generationen-WG
laundry room
television room
library
board games
reading corner
community room
Grundsätzlich sind alle unsere BewohnerInnen selbstständig. Sollte sich etwas an der individuellen Wohn- und Lebenssituation ändern bietet die ÖJAB darüber hinaus in ihren zahlreichen Einrichtungen für jung und alt alternative Wohnformen an. Diese können bei Bedarf und Verfügbarkeit schnell und unkompliziert in Anspruch genommen werden.
Weitere Informationen über das vielfältige Angebot aller ÖJAB-Einrichtungen
Große Gemeinschaftsküche
BenÜtzungsentgelt
gültig ab 1.9.2020
Platz im Zweibettzimmer: Ab 270,00 Euro
Platz im Einzelzimmer: Ab 384,00 Euro
Pro Person monatlich, inklusive Heizung, Strom, kostenlosem leistungsstarkem Internet, Kabelfernsehanschluss, Reinigung der Sanitäranlagen und Gemeinschaftsräumlichkeiten und vielem mehr.
Leitung
Wir sind für dich da!
Leiter Matthias Farfeleder
"Ich stamme aus dem schönen Mostviertel in Niederösterreich und kam zum Studium nach Wien ins ÖJAB-Haus Niederösterreich 1. Später war ich dort auch Heimleiter und durfte das "alte" HNÖ1 bis vor seine Generalsanierung leiten. Nach einer Pause und einem zweijährigen Aufenthalt in Marokko kehrte ich zur ÖJAB – nachhause – zurück und bin seit August 2021 Heimleiter im ÖJAB-Haus Meidling und Leiter der ÖJAB Generationen-WGs. Als Anthropologe und Psychologe bin ich überzeugt von einem gelingenden Zusammenleben durch Offenheit, Toleranz und Kommunikation und versuche stets ein offenes Ohr für die Anliegen der Bewohnerinnen und Bewohner zu haben."

Mag. Matthias Farfeleder, BSc.
Kontakt & Anschrift
ÖJAB-Generationenwohnen Hanauskagasse
Hanauskagasse 4/3/1a
1120 Wien

Telefon: +43 1 8108010-70
E-Mail: generationenwohnen@oejab.at
Web: www.oejab.at/generationenwohnen
Bürozeiten:
Montag bis Freitag 9:00 bis 12:00 Uhr
Für nähere Auskünfte und bei Interesse an einem Wohnplatz in der Generationen-WG der ÖJAB freuen wir uns auf Ihre Kontaktaufnahme und stehen Ihnen gerne zu einem ausführlichen Informationsgespräch zur Verfügung.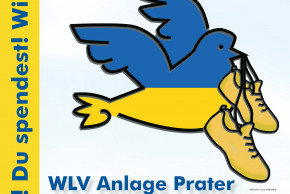 Event
Friday, 20.5.2022
21. Österreichischer Friedenlauf
Anlage WLV (Wiener Leichtathletikverband) Prater, 1020 Wien
download iCal
Details