ÖJAB-Haus Neumargareten
Residence and Nursing Home in Vienna's 12th District (Meidling)
ÖJAB's intergenerational residence offers a new home to all people regardless of age, origins, religion, or political beliefs.
Our objective is to ensure and enhance our residents' individual quality of life, enabling them to experience a high degree of overall satisfaction.

We respect residents' personal freedom, human dignity, and desire to be self-reliant, and we work to address their needs. Our qualified and committed nursing and resident support staff ensure a safe and emotionally secure environment.
From independent living to intensive nursing care in residents' own apartments, ÖJAB-Haus Neumargareten offers everything under one single roof. And in cooperation with the preschool located on the premises, we strive to promote community between the various generations with a diverse abundance of activities.
ÖJAB-Haus Neumargareten is a recognized facility of the Vienna Social Fund, for which reason it is possible to apply for financial support from the City of Vienna to help cover costs.
ÖJAB-Haus Neumargareten has implemented the E-Qualin quality management system. This residence therefore bears the Qualitätshaus nach Eqalin designation.
To learn more about ÖJAB-Haus Neumargareten, please visit the German-language version of this page by clicking on "DE" in the top right corner
MANAGEMENT AND RESIDENTS' SERVICE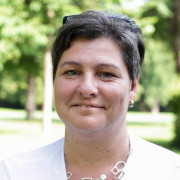 DGKP Monika Antl-Bartl, MSc
Directorate
RESIDENTS' SERVICE
Hier wirst du eine Google-Map mit Standort NM sehen

Contact & Address
ÖJAB-Haus Neumargareten
Wohn- und Pflegeheim
Siebertgasse 21
1120 Vienna

Telephone:+43 1 8152177-0
E-Mail: neumargareten@oejab.at
Web address: www.oejab.at/neumargareten
Office hours:
Monday to Thursday 9:00 to 15:00
Tuesday 9:00 to 12:00
Wednesday 9.00 to 16:00
Friday 9:00 to 13:00

Closed on Saturdays, Sundays, and holidays.
Lunch break from 12:00 to 12:30
We'll also be happy to arrange appointments outside of our opening hours.