Generationen-Wohnen im ÖJAB-Haus Neumargareten
in der Siebertgasse, Wien
Currently closed for renovation.
Die Generationen-Wohngemeinschaft (GWG) im Dachgeschoss des ÖJAB-Hauses Neumargareten bietet Menschen unterschiedlichen Alters und in unterschiedlichen Lebensabschnitten ein gemeinsames Zuhause in einem familienähnlichen Umfeld.
Unsere Zimmer
Alle Zimmer sind optional möbliert oder unmöbliert verfügbar, mit Dusche und WC im Zimmer. Heizung, Strom, leistungsstarkes Internet, Kabelfernsehanschluss, Reinigung der Sanitäranlagen und Gemeinschaftsräumlichkeiten und vieles mehr sind inkludiert. Gemeinschaftsküche.
WLAN
LAN
rooms with toilet and shower
cable television connections
community room
Unsere Lage
Die Generationen-WG Neumargareten befindet sich im Dachgeschoss des ÖJAB-Hauses Neumargareten, Wohn- und Pflegeheim, mit Konzerten, Veranstaltungen, Malkursen, Café und Seniorenclub und der ÖJAB-Hauskrankenpflege Neumargareten. Außerdem ist sie nur wenige Gehminuten vom ÖJAB-Haus Meidling, Studierendenwohnheim mit Fitnessraum, Sauna, Tischtennis und Partyraum entfernt, dessen Angebote und Services benutzt werden können.
Der S-Bahnhof Matzleinsdorfer Platz ist in wenigen Gehminuten erreichbar.
Generationen-Wohngemeinschaft Neumargareten
Hanauskagasse 4/3/1a
1120 Wien
Gemeinsamer Lebensraum
Der Wohnbereich unserer Generationen-Wohngemeinschaft erstreckt sich über ein gesamtes Stockwerk, den BewohnerInnen stehen Gemeinschaftsräume sowie eine gemeinsame Küche zur Verfügung.
Die insgesamt 10 Zimmer mit möglicher Doppelbelegung bieten Privatsphäre und Rückzugsmöglichkeit und können von den BewohnerInnen individuell gestaltet werden.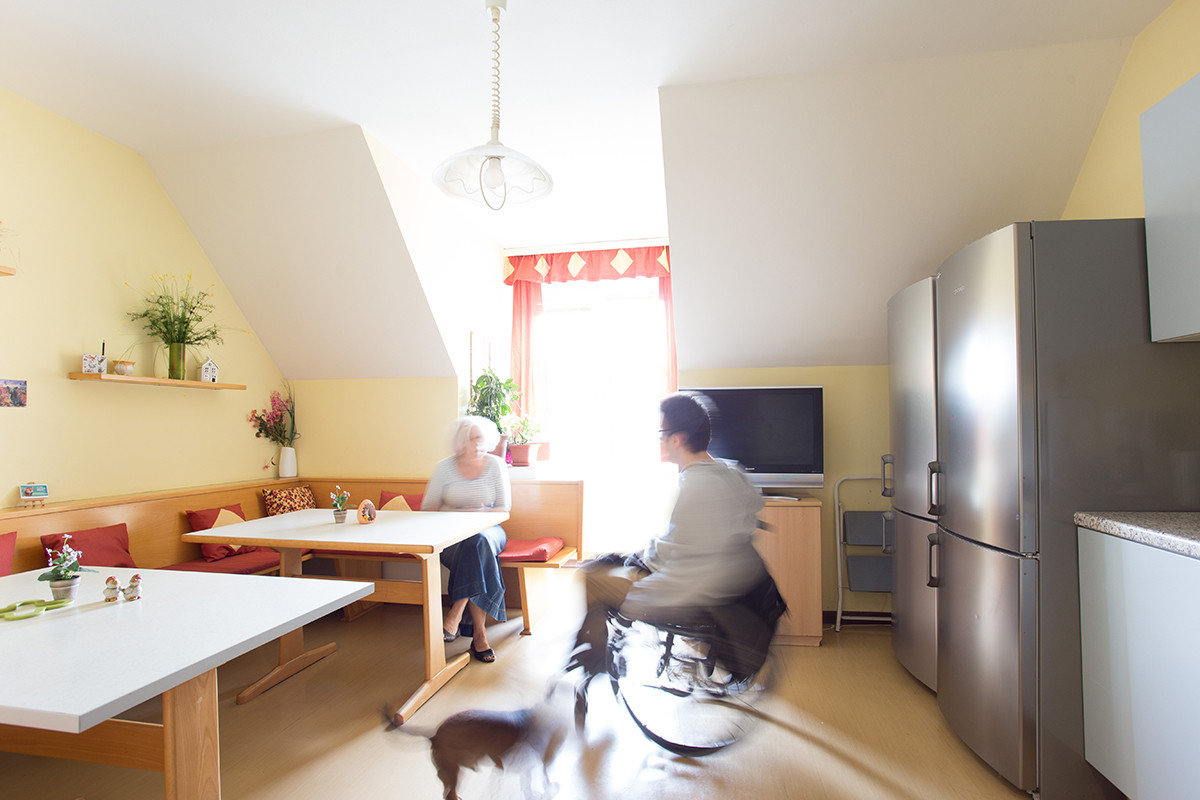 Gemeinschaftsküche des Generationen-Wohnens im ÖJAB-Haus Neumargareten.
Betreuungsangebot
Die Betreuung und Pflege untertags wird individuell bei Bedarf von der ÖJAB-Hauskrankenpflege Neumargareten geleistet. Der Alltag ist geprägt von einer bestmöglich autonomen und selbst bestimmten Lebensführung. Individuelle Wünsche und Bedürfnisse fließen in das Alltagsgeschehen ein.
Durch die aktive Beteiligung an der Alltagsgestaltung wie zum Beispiel Wäsche waschen, bügeln, kleinere Mahlzeiten kochen, werden die BewohnerInnen angehalten, ihre Fähigkeiten und Fertigkeiten zu trainieren und zu erhalten und somit ein gesundes Selbstbewusstsein zu bewahren. Neben den hauswirtschaftlichen Tätigkeiten ist auch an eine gemeinsame Freizeitgestaltung wie Ausflüge, Feste feiern oder kreativ tätig sein gedacht.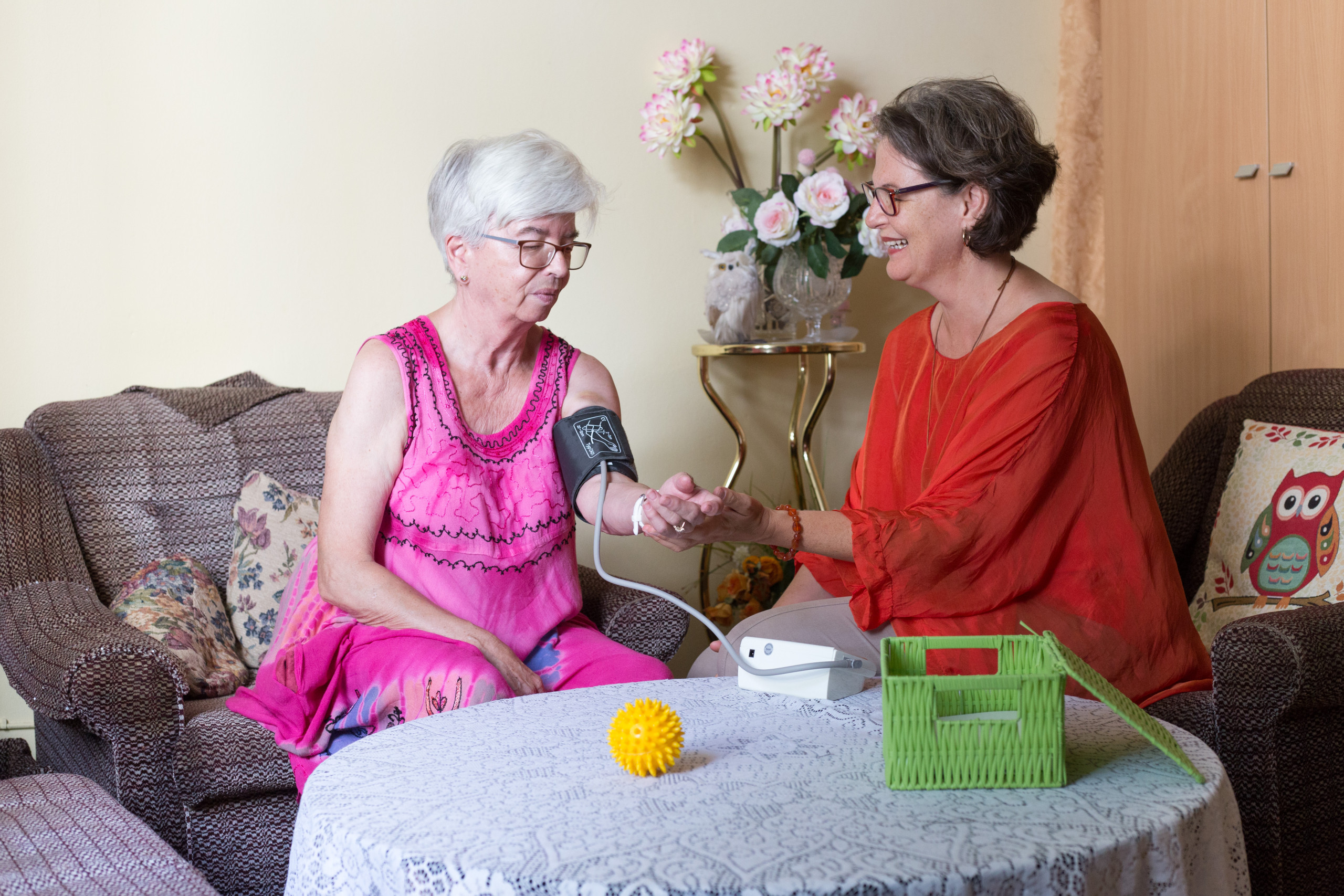 Die Betreuungsangebote der ÖJAB-Hauskrankenpflege Neumargareten können bei uns jederzeit in Anspruch genommen werden.
Benützungsentgelt
gültig ab 1.9.2018
Platz im Zweibettzimmer: Ab 262,50 Euro
Platz im Einzelzimmer: Ab 430,00 Euro
Pro Person monatlich, inklusive Heizung, Strom, kostenlosem leistungsstarkem Internet (W-LAN), Kabelfernsehanschluss, Reinigung der Nassräume in den Zimmern und den Gemeinschaftsräumlichkeiten und vielem mehr.
Leitung
Wir sind für dich da!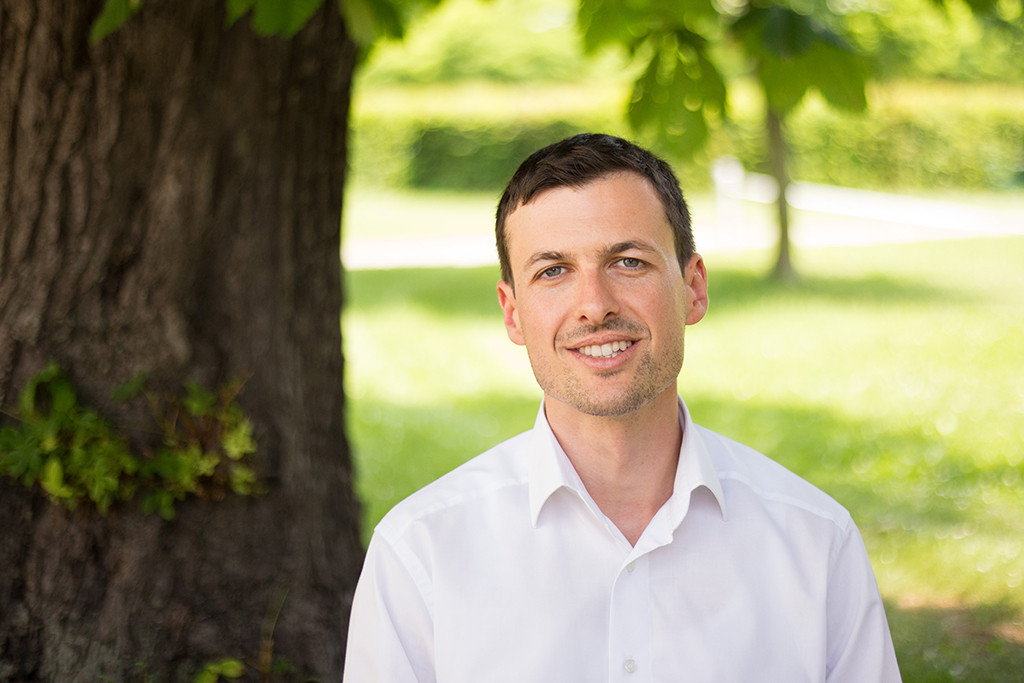 Leiter Markus Gimpl
Mein Name ist Markus Gimpl. Ich bin gebürtiger Salzburger und habe in Graz Betriebswirtschaft studiert. Ich bin verheiratet und leite seit August 2016 das ÖJAB-Haus Meidling und seit September 2017 die beiden Generationen-GWGs.

Meine Freizeit verbringe ich gerne mit Familie und Freunden und allen möglichen und unmöglichen Sportarten, Lesen und Reisen. Des Weiteren lerne ich sehr gerne Menschen aus anderen Ländern und Kulturkreisen kennen.

Es ist mir ein Anliegen, dass sich die Bewohnerinnen und Bewohner unseres Hauses zuhause fühlen. Wir versuchen eine Atmosphäre zu erhalten, in der Gemeinschaft erlebt wird. Dabei sollen sowohl die schönen Seiten des Studentenlebens genossen, als auch optimale Bedingungen für einen erfolgreichen Studienfortschritt geschaffen werden.

Mein Lebensmotto: "It is not the mountain we conquer, but ourselves." (Sir Edmund Hillary)

Mag. Markus Gimpl
Kontakt & Anschrift
Generationen-Wohnen im ÖJAB-Haus Neumargareten
Siebertgasse 21
1120 Wien

Telefon: +43 1 8108010-70
Email: generationenwohnen@oejab.at
Web: www.oejab.at/generationenwohnen
Bürozeiten:
Montag bis Freitag 9:00 bis 12:00 Uhr
Für nähere Auskünfte und bei Interesse an einem Wohnplatz in der Generationen-WG der ÖJAB freuen wir uns auf Ihre Kontaktaufnahme und stehen Ihnen gerne zu einem ausführlichen Informationsgespräch zur Verfügung.