Coming soon: Intergenerational Living at the Lebenscampus
in Vienna's 12th district (Meidling)
For many years, the top floor of the building long known as ÖJAB-Haus Neumargareten played host to the intergenerational living concept "Generation-Wohnen": there, people of differing ages and in different phases of life found a new home in a family-like environment.
The residence and nursing care facility that was formerly the primary occupant of this building will soon reopen as ÖJAB-Pflegewohnhaus Neumargareten, which will be part of the new Lebenscampus Wolfganggasse. The old building is currently being remodeled for new uses. And for the moment, our intergenerational apartment-sharing community is taking a break.
As soon as ÖJAB's new structures at Lebenscampus Wolfganggasse have been completed, the plan is to relaunch intergenerational living—taking this "best practice" project on its next step into the future.
A LOOK BACK ON INTERGENERATIONAL LIVING AT ÖJAB-HAUS NEUMARGARETEN
INTERGENERATIONAL LIVING – FORWARD-LOOKING THEN AS NOW
A video that we produced in 2015 shows how intergenerational living might look in the future, as well. In it, director Silvia Schreyer-Richtarz captured a moving snapshot of everyday life at ÖJAB-Haus Neumargareten's former intergenerational apartment-sharing community.
Generationenwohnen im Lebenscampus Wolfganggasse
Wolfganggasse 1120 Vienna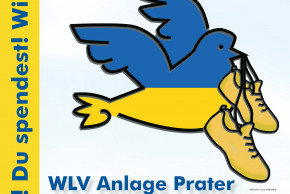 Event
Friday, 20.5.2022
21. Österreichischer Friedenlauf
Anlage WLV (Wiener Leichtathletikverband) Prater, 1020 Wien
download iCal
Details