Ecology
"We are committed to treating our environment in a sustainable manner and to the efficient use of natural resources." – from ÖJAB's Mission Statement
Energy Optimization
For years now, ÖJAB has been implementing various strategies to optimize power and energy consumption for heating in all ÖJAB facilities, including: improvements to insulation, solar thermal systems, photovoltaic systems, heat pumps, and systematic energy accounting that includes evaluation of energy savings.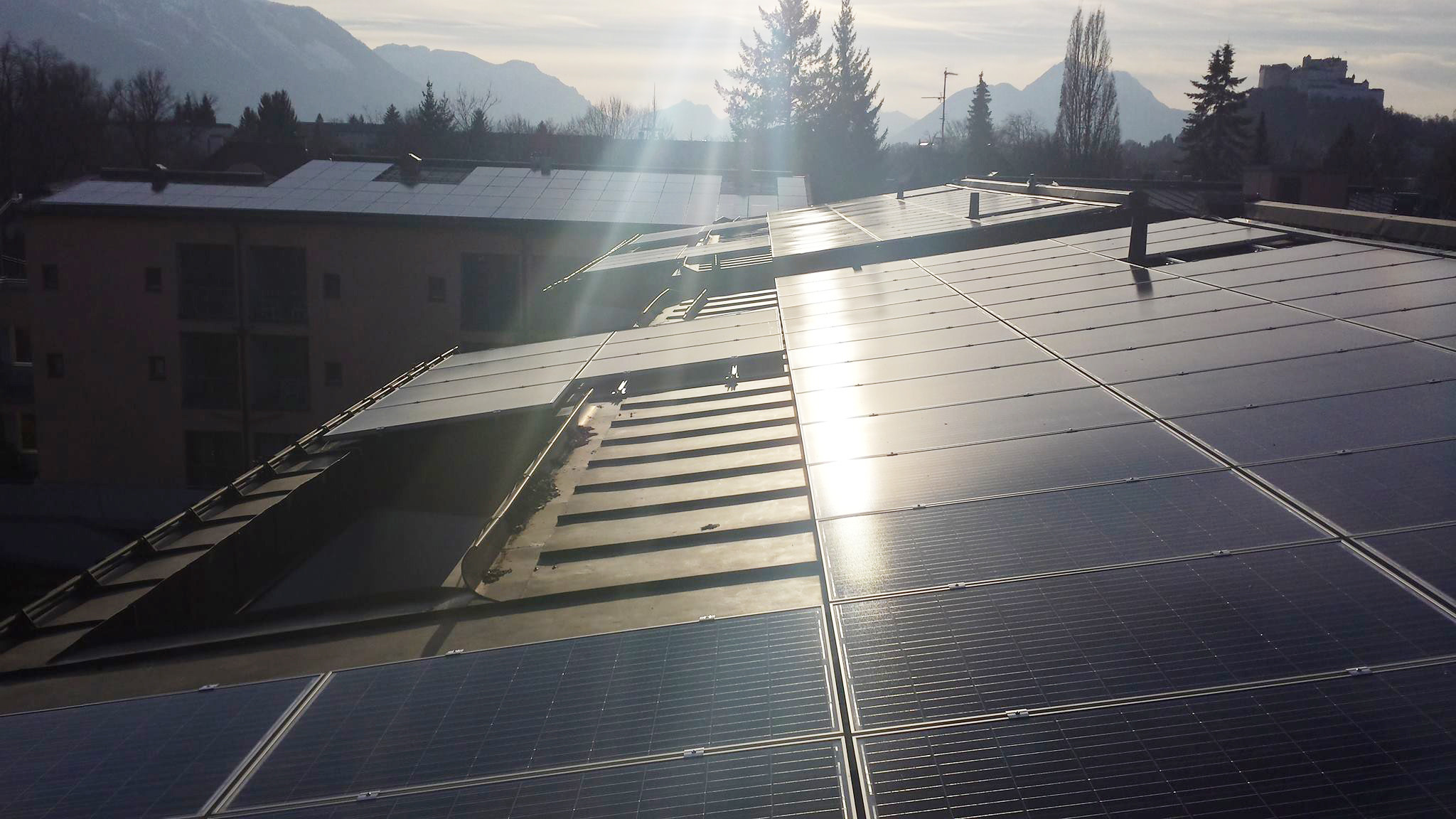 Photovoltaic system at the nursing home SeniorInnenwohnanlage Aigen.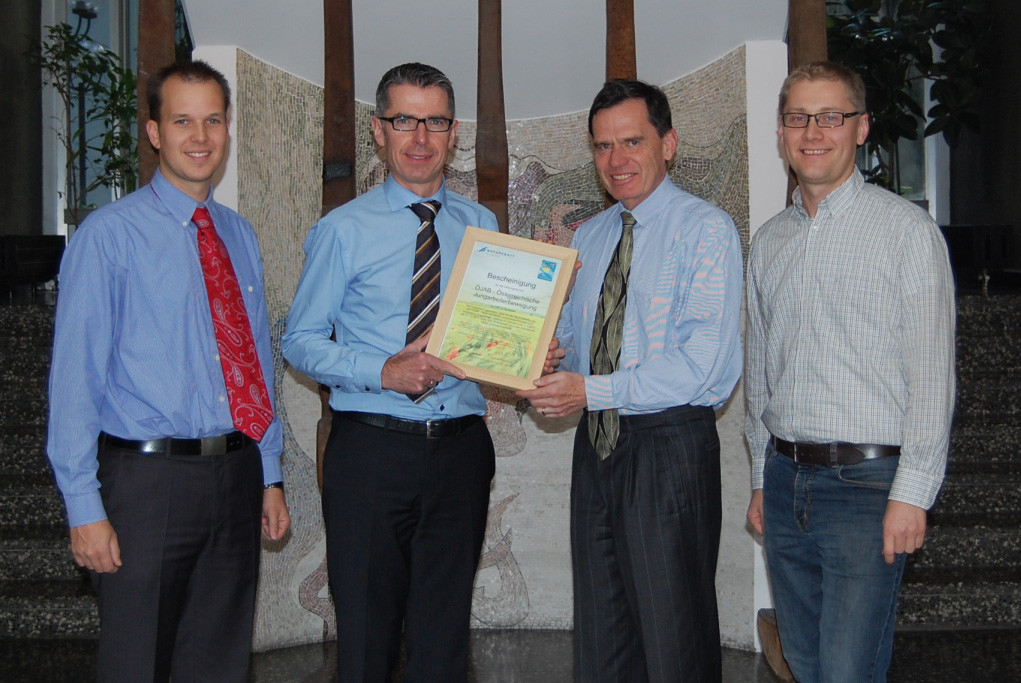 Presentation of energy provider Naturkraft's green electricity certificate to ÖJAB.
Electricity from renewable energy sources
Since January 2013, all residences and other facilities run by ÖJAB in Austria use electricity produced exclusively from renewable Austrian energy sources – mainly from small-scale hydro and wind power plants, with the remaining supply divided between solar, biomass, and geothermal. By doing so, ÖJAB saves around 2,300 tons of CO2 per annum in Austria.