Mission Statement
Our mission statement provides a common frame of reference for all ÖJAB employees.
It outlines our shared objectives, visions and values. It formulates our shared objectives, visions, and values.
It was in early 2011 that ÖJAB initiated the process of formulating its mission statement, with the involvement of people situated at all levels of every ÖJAB area of work. The mission statement that resulted from this process was adopted by the ÖJAB General Assembly on 26 June 2012.
Who we are
We are a social organization that aims to foster a sense of community.
We practice respect and tolerance on the basis of a humanistic worldview.
We make our decisions independent of any party-political or religious ties.
We work on a nonprofit basis in the areas of youth, senior citizens, and education.
We view the diversity of ÖJAB facility residents and of our employees as a hallmark of our organization's quality.
What we do
Our work is oriented toward people's needs.
Across our wide variety of activities, we do professional work coupled with a high level of social competence.
We create places to live that are conducive to life as part of a community but also allow individuals to organize their lives in ways that best suit them.
ÖJAB offers young and old people alike high-quality living environments characterized by excellent amenities and a friendly atmosphere. Group activities and a wide range of events foster residents' sense of togetherness.
The house managers and volunteers at our student and youth residences live onsite, which promotes a strong community spirit characterized by respect, considerateness, and a willingness to help others.
At our nursing homes for the elderly, we place great value on empathetic and personalized care. This involves cultivating and supporting the abilities possessed by each individual as well as enabling them to uphold their accustomed personal routines to the greatest possible extent.
We provide places of education, training, and continuing education that help build specialized skills as well as nurture independent, responsible, and tolerant thought and action.
We provide assistance to asylum seekers and refugees in Austria and support their integration into Austrian society.
We are committed to pursuing social projects in Austria and abroad.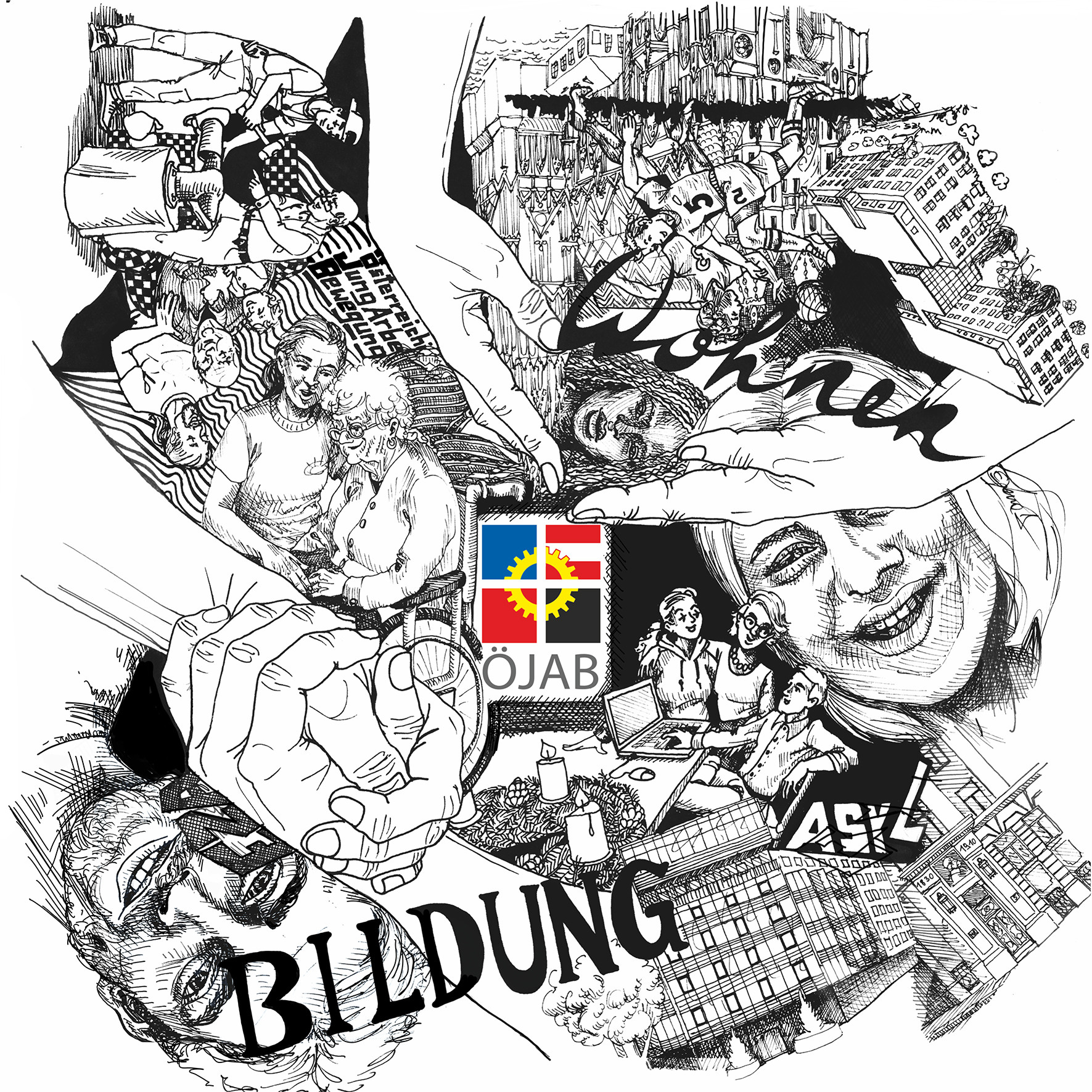 An Illustration describing ÖJAB
How we work with one another
All of our employees have the opportunity to participate in decision-making processes. We communicate decisions clearly and swiftly.
Continual communication between all levels of the organization is an essential component of our successful work.
Fairness, equality, reliability, and mutual respect form the foundation of our day-to-day work together.
As an employer, ÖJAB consistently strives to provide healthful working conditions and a positive working environment. This helps all those employed with us to experience their work as meaningful and satisfying.
We actively support employee development by offering a wide range of training opportunities.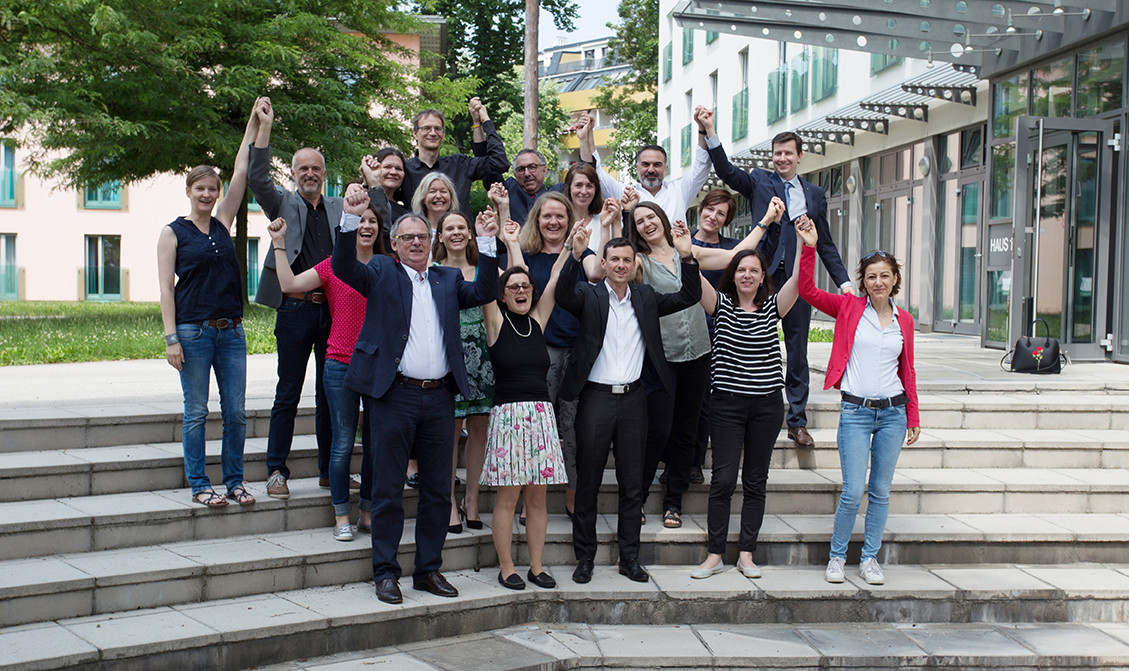 What we aim to achieve
In our organization, we seek to implement structures that are clear, transparent, and up-to-date.
Women should be represented in all management bodies.
We strive to develop more new nationwide, European, and international projects that:
enhance people's education and training,
bring different generations closer together, and
promote the integration of socially disadvantaged individuals as well as individuals with special needs.
We are committed to treating our environment in a sustainable manner and to the efficient use of natural resources.
We take a public stand on issues that relate to our work.
ÖJAB brings together
Jugend (youth)
Alter (the elderly)
Bildung (education)