Information for Parents
Safe at the Student and Youth Dormitory
Your child is looking to move into an ÖJAB dorm? In the following, you can find out everything about our student and youth dormitories, about who ÖJAB is, about what makes our offerings special, and about what makes ÖJAB residences for young people safe.
MOVING OUT TO A STUDENT DORM?
It's a big step, becoming an adult and moving away to study: Where and in what kind of place will my child live? How safe will that place be? Will my child have anyone they can turn to if help is needed? There are sure to be lots of parents who have these these or similar questions when their own child begins a new phase in life.
At our ÖJAB dorms, your child will be in good hands. ÖJAB's student and youth dormitories offer a number of things to help ensure that your child's stay will be as safe and easy as possible.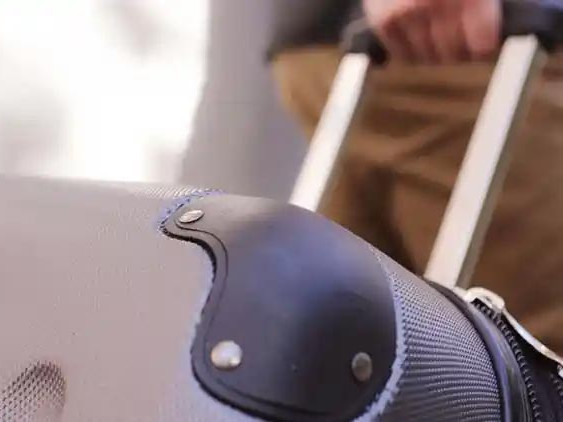 It's a big step when one's own child becomes an adult and moves away to study.
SAFETY AND SECURITY ARE PRIORITIES FOR US
A helping hand, in-house. Dorm residents can approach their house managers with their worries and problems. At ÖJAB's residences for young people, house managers are for the most part present on location.
What's special here is that our house managers live together with residents beneath the same roof. This is something that doesn't go without saying, and it's fundamentally different from what's offered by other dormitory operators. At those few dormitories with non-resident house managers, a contact number is also provided.
Compliance with official safety regulations is checked at regular intervals, and maintenance is regularly performed.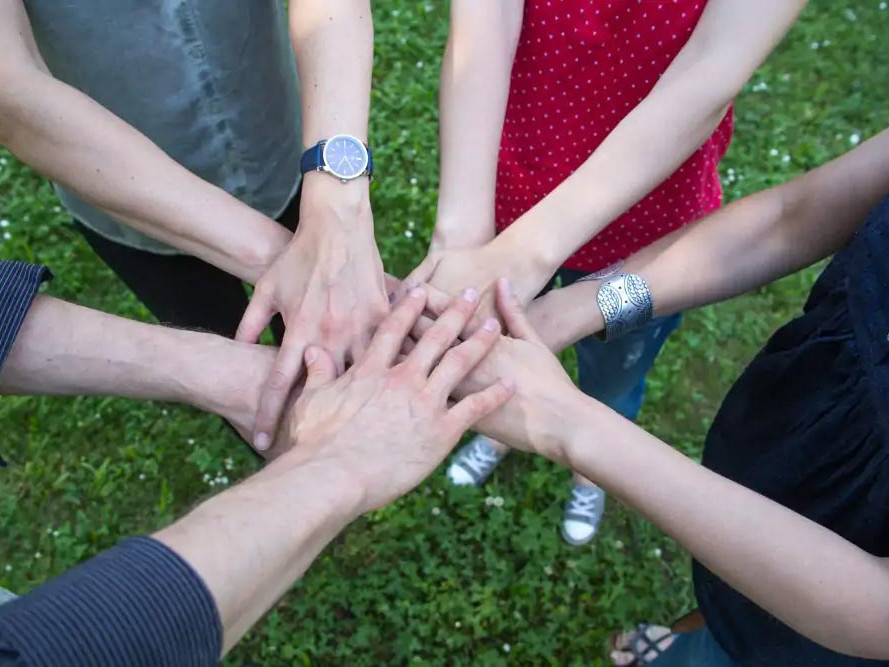 Contact persons on-location.
LIVED COMMUNITY
Common spaces (such as exercise rooms and shared kitchens) open to all residents.
Regular in-house ÖJAB events.
Lots of young residents of the same age with similar interests—from Austria and around the world.
At the dorm, getting to know each other is easy—and it often results in lifelong friendships.
Good company is always there for all who want it.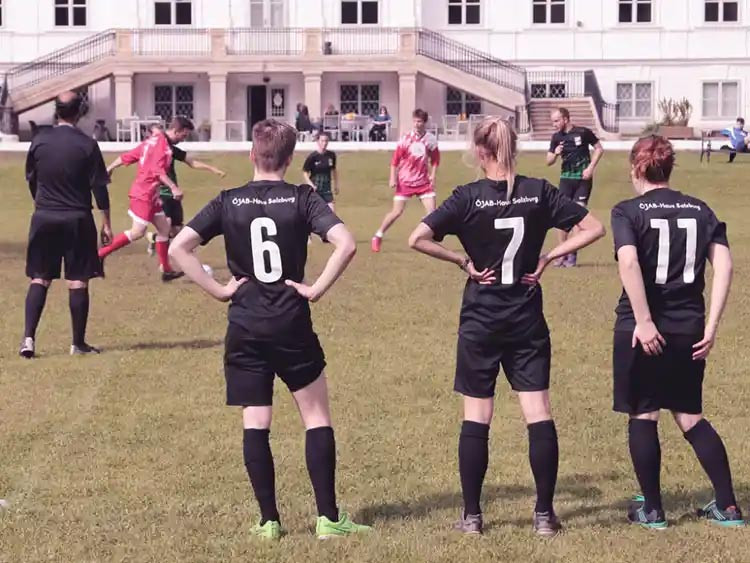 Various in-house and ÖJAB-wide events like the ÖJAB Football Cup provide lots of variety and make our community stronger.
WHY LIVE AT AN ÖJAB DORM?
Reasonably priced, fully furnished single-occupancy rooms as well as two-bed rooms (some with their own kitchenette) of various designs shared by two house residents of the same sex.
It goes without saying that couples and siblings can request to live together in the same room.
Regular room cleaning is included, as is use of common spaces. Dedicated ÖJAB technicians make sure that repairs are taken care of fast and hassle-free.
We offer a diverse range of furnishing variants and common spaces (like rooms for studying or practicing music) in every dorm. All dormitories are equipped with washing machines and dryers (usable for a small fee). Many dorms also include a free exercise room and sauna. Numerous ÖJAB locations feature bicycle parking, and several ÖJAB dorms even offer motor vehicle parking spaces for a fee.
ÖJAB dormitories are easily accessible and always well lit inside and out. Above and beyond the doors to the individual dorm rooms, all building entrances are securely locked and can be opened only with residents' room keys.
All this at a transparent, all-inclusive price. No realtor's fees. No hidden costs. And a low deposit.
Students spending or returning from semesters abroad are very welcome.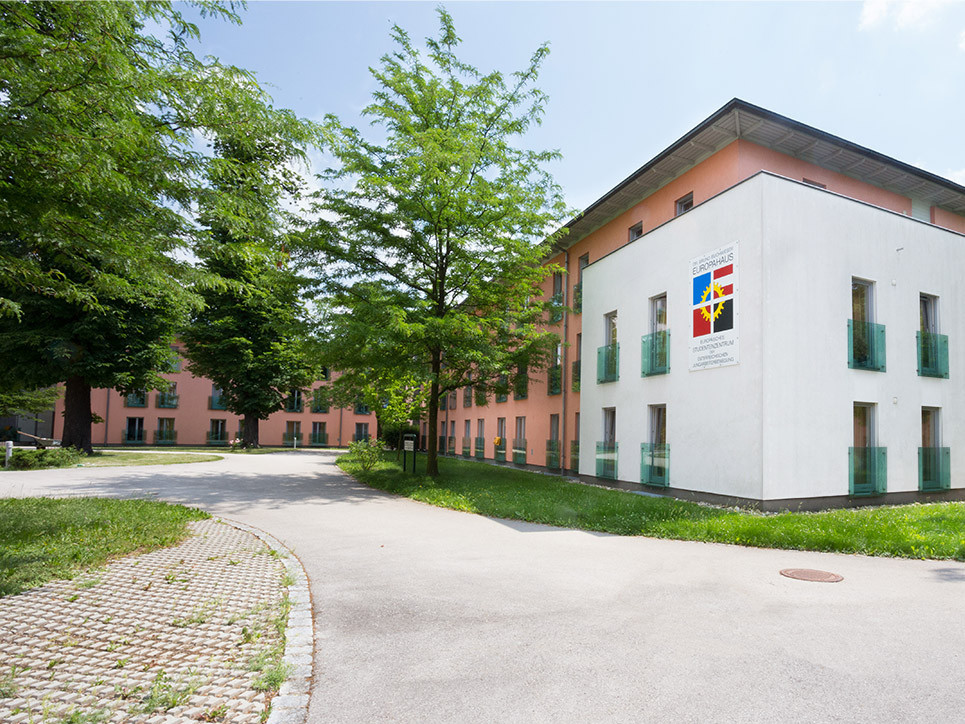 One of our dormitories, ÖJAB-Europahaus Dr. Bruno Buchwieser in Vienna.
The perfect dorm room!
You can find the right dorm room for your child right now. The page linked below will help you make your selection. Filter your search for the right student and youth dormitory by place, price, nearby educational institutions, and amenities.
Find now!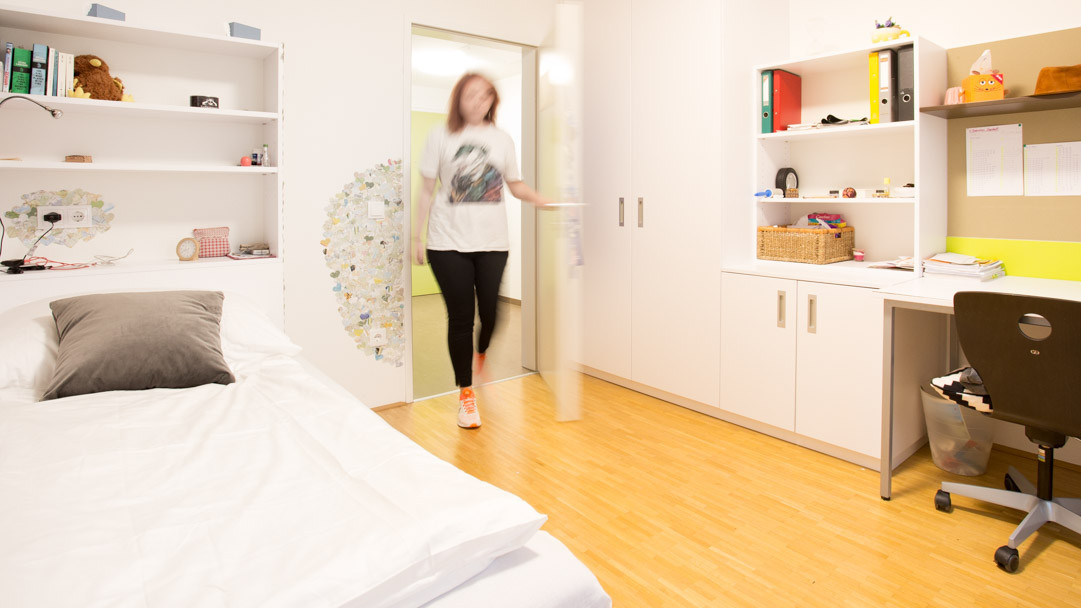 STILL HAVE QUESTIONS?
GET IN TOUCH WITH US!
We'll be happy to assist you! Contact us at housing@oejab.at or write directly to the house manager at the dorm you're interested in. House management contact information can be found on the pages of the individual dorms.
An overview of all our dormitories can be found here. (Simply click on the dorm you're interested in and scroll all the way down to "CONTACT INFORMATION & ADDRESS.")