Huawei Scholarship
www.oejab.at/huawei-stipendium
Huawei is one of the world's leading providers of telecommunications solutions. Its activities include providing network infrastructure for mobile telephone operators, as well as manufacturing tablet computers and mobile telephones.
For many years Huawei has been supporting educational projects all over the world, including a number of initiatives launched in Austria to give young university students financial support during their studies.
Huawei scholarships provide financial support for young students who are obliged to leave their home region to complete their studies. It is awarded in cooperation with ÖJAB, one of Austria's largest non-profit providers of student accommodation.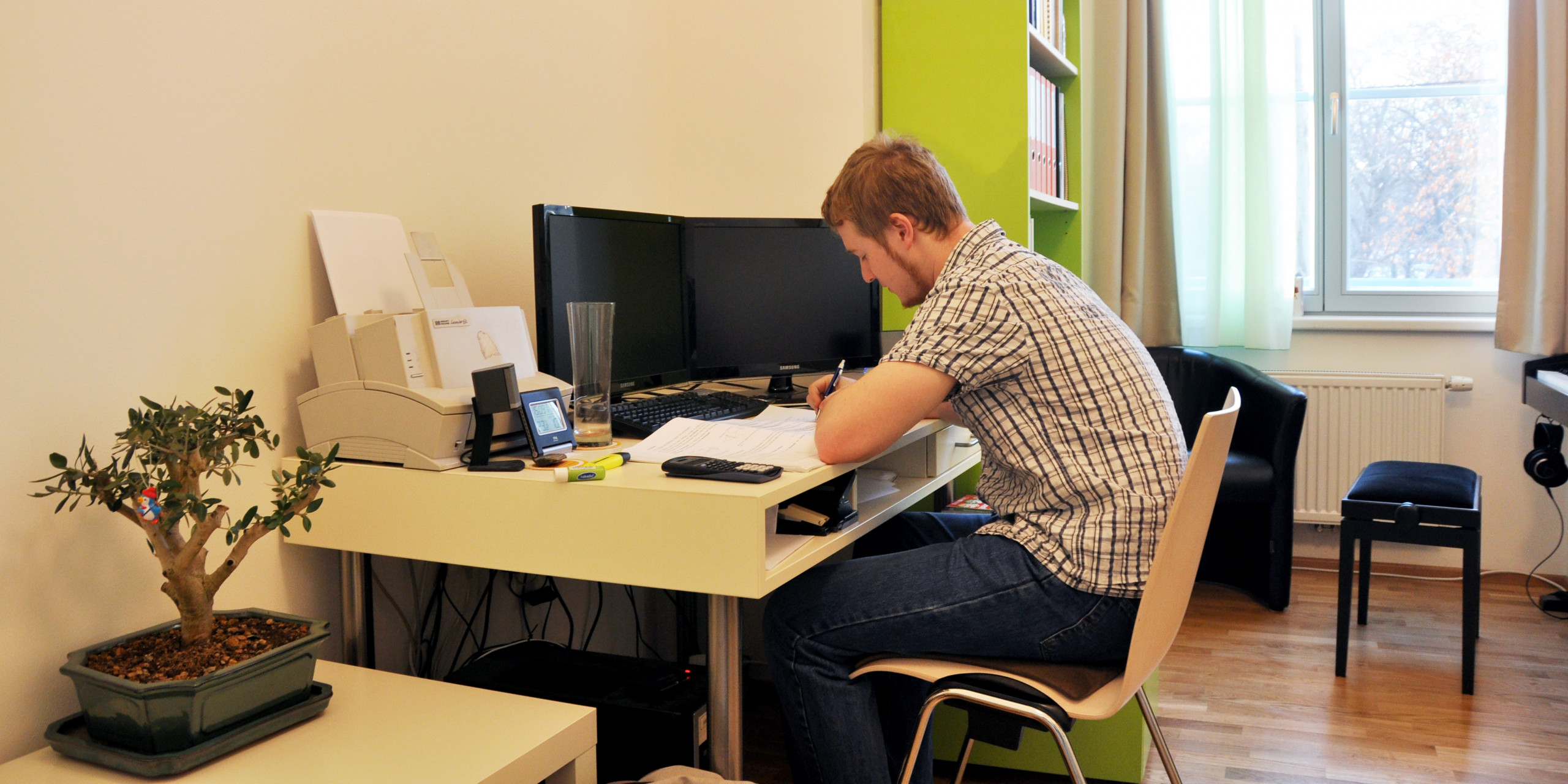 For information, here you find the last call for Huawei Scholarship for the study year 2023/2024. This call is already closed.
View Back: Huawei Scholarship for the study year 2023/2024:

1. Huawei opens door to free accommodation at ÖJAB dormitories
Under the scholarship Huawei covers one year's accommodation costs for three students staying at one of the ÖJAB dormitories in Vienna, Graz, Salzburg, Mödling, Eisenstadt, Krems or Bad Gleichenberg.
2. Who can apply?
The scholarship is open to students at Austrian universities and universities of applied sciences (Fachhochschulen) of all nationalities and ages who are already living at an ÖJAB dormitory or intend to do so in future. Visit oejab.at/dorms for more information and details of how to apply.
Every year the scholarship is awarded to three applicants who have had to relocate from their home region and can demonstrate that they require financial support.
3. The jury – what criteria govern the allocation of the three scholarships?
A panel of experts appointed by Huawei as the patron of the scholarship will review the written applications according to the following criteria, with a view to keeping bureaucracy to an absolute minimum:
a) Overview of academic achievements (including details of special skills, abilities and social/voluntary activities as appropriate).
b) Proof that urgent financial support is required for a place in an ÖJAB student dormitory.
c) Example of creative thinking in the form of an essay submitted by the applicant in response to the following topic: "How can the use of innovative technologies (e. g. 5G, AI, Cloud) help you personally to improve the environment around you?" The successful applicants will be notified by e-mail before receiving the scholarship in person at a small award ceremony. The jury's decision is final.
4. Practical tips: how to apply for a scholarship?
Please ensure that you submit your application electronically in .pdf format only to huawei.at-stipendium@grayling.com on or before 16 April 2023. The e-mail, including attachment, must not be larger than 8 MB. Receipt of applications will be confirmed by e-mail no later than 16 April 2023.
5. Required documentation/application criteria
Applications may be submitted in English or German. The following documentation is required:
5.1. Cover sheet with personal details
a) Name (first name lower case and last name UPPER CASE), gender (male/female)
b) Name and address of the ÖJAB student dormitory where you are living/would like to live, and the date you plan to move in
c) Current address (incl. door number in the student residence, where applicable)
d) Telephone number
e) E-mail address
f) Date of birth
g) Nationality
h) Short CV/résumé in keywords (max. 600 characters incl. spaces)
i) Degree programme (if known)
j) Matriculation number (if known)
5.2. Proof of academic achievement in the form of certificates for the last academic year (max. two permitted; if possible, please send a single certificate with all grades listed on it; where appropriate, please include additional results in the CV/résumé section of the cover sheet).
5.3. Proof that financial support is required for a place in the residence in order to complete the degree programme (e.g. description of living situation, personal income, parents' income). Details of any other scholarships claimed in the past 12 months must also be provided. All information supplied in applications will be kept strictly confidential.

5.4. Essay title: "How can the use of innovative technologies (e. g. 5G, AI, Cloud) help you personally to improve the environment around you?"
maximum two A4 pages
Font: Arial, 11pt
Spacing: 15pt
Do not justify text (i.e. do not align to both left and right margins)
The best essays will play a significant role in shaping the jury's final decision. The essay is designed to help the jury assess and reward the applicant's dedication and creative abilities. Huawei plans to publish the best essays. Applicants therefore expressly give their consent for their essay to be published when submitting their application. The rights to use and publish the text are transferred to Huawei free of charge in full and in perpetuity.
Please note that submissions cannot be accepted unless they satisfy all of the formal criteria.
6. The scholarship
The scholarship takes the form of a credit of 3,000 Euro for the ÖJAB dormitory fees for each of the three successful applicants. This is equivalent to the average annual accommodation costs for an academic year. The beneficiary of the scholarship can use the credit at the ÖJAB dormitory of their choice for the upcoming accommodation period. The scholarship will be formally presented at a small award ceremony in Vienna.
7. Conditions/consent
By submitting their application, applicants confirm that they accept the conditions published online at http://www.oejab.at/huawei-stipendium in German and English language governing the award criteria for the Huawei scholarship.

All applicants expressly agree to feature in any public communications activities required as part of media relations work (press photos, press releases etc.) carried out by Huawei and ÖJAB in the event that they are selected to receive the scholarship. The official award ceremony will take the form of a public press conference.

The scholarship is not transferable and is for personal use only.
Under the terms of the scholarship Huawei will cover the accommodation costs for an ÖJAB dormitory. The credit may not be used retroactively. There is no cash equivalent.
If the recipient moves out of the dormitory before the credit has been used in full, the remaining funds will be transferred to the next applicant in line.
Contact
Michaela Schützinger
Telephone: +43 1 524 43 00