Intergenerational Living
ÖJAB's innovative Intergenerational Residence Experience
Over many years, ÖJAB has gained intergenerational experience in two housing projects. In the "Lebenscampus Wolfganggasse" in Vienna Meidling, integrative facilities for young and old people and educational opportunities are now being built step by step. A new intergenerational residence projekt is being prepared there.
In times of increasing distance between generations and with the encounters between young and old that occur naturally in families and around the home growing ever rarer, the deeply rooted "village structures" of our social lives are losing more and more of their substance. Maintaining relationships and interpersonal contact with others, dealing with the unaccustomed or new—all these things are skills that need to be nurtured, because when they're not, loneliness is the result.
ÖJAB, with this idea in mind, set out to develop two innovative intergenerational living projects, which it launched in 2009. These two residential communities, both of which were located in Vienna's 12th district of Meidling, provided people of different ages and in different phases of life with a new home in a family-like environment. Until February 2022, one of them occupied the top floor of the old ÖJAB-Haus Neumargareten building, which was replaced in October 2022 by the new nursing facility ÖJAB-Pflegewohnhaus Neumargareten. And until the summer of 2022, the second community was located close by at Hanauskagasse 4.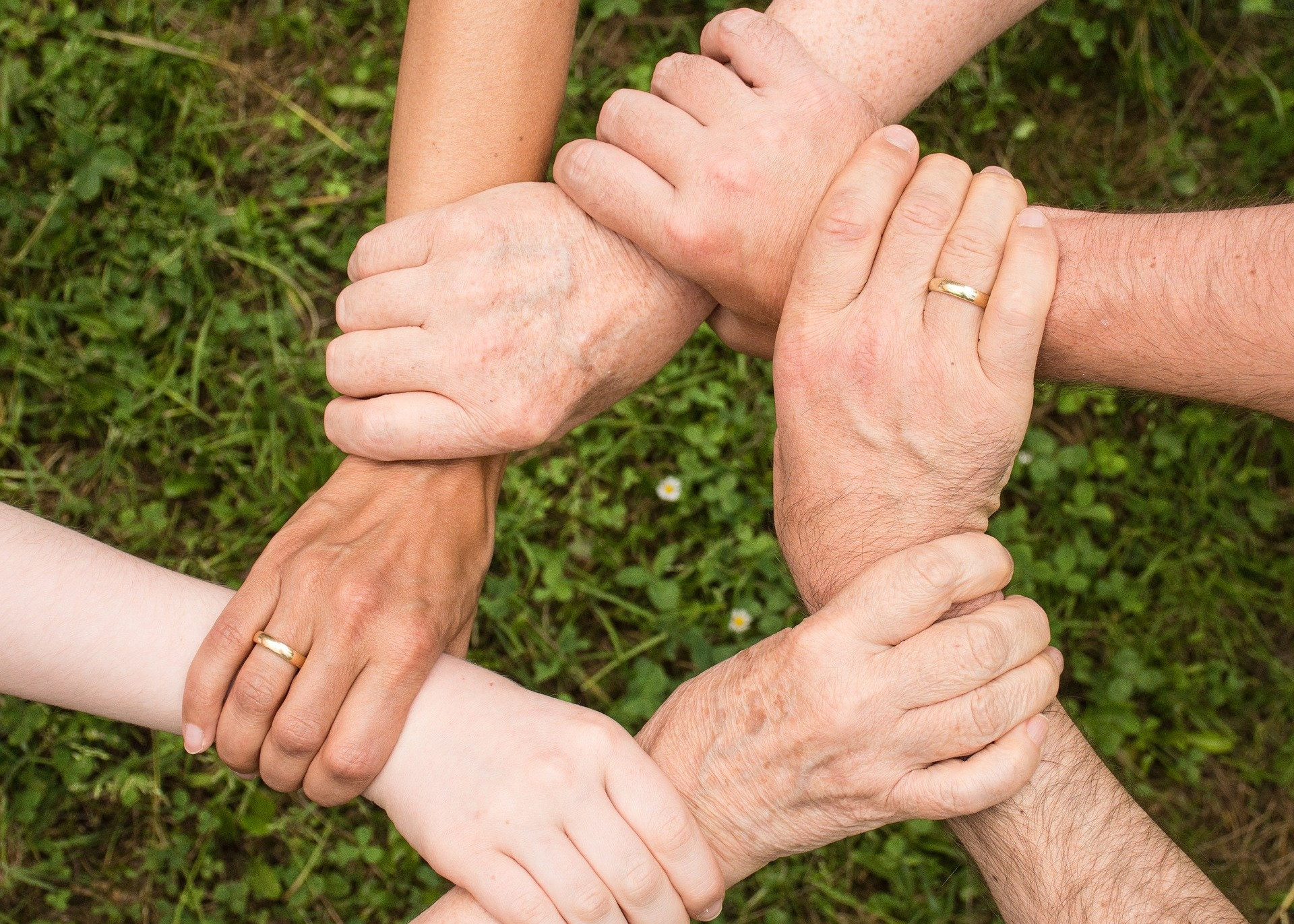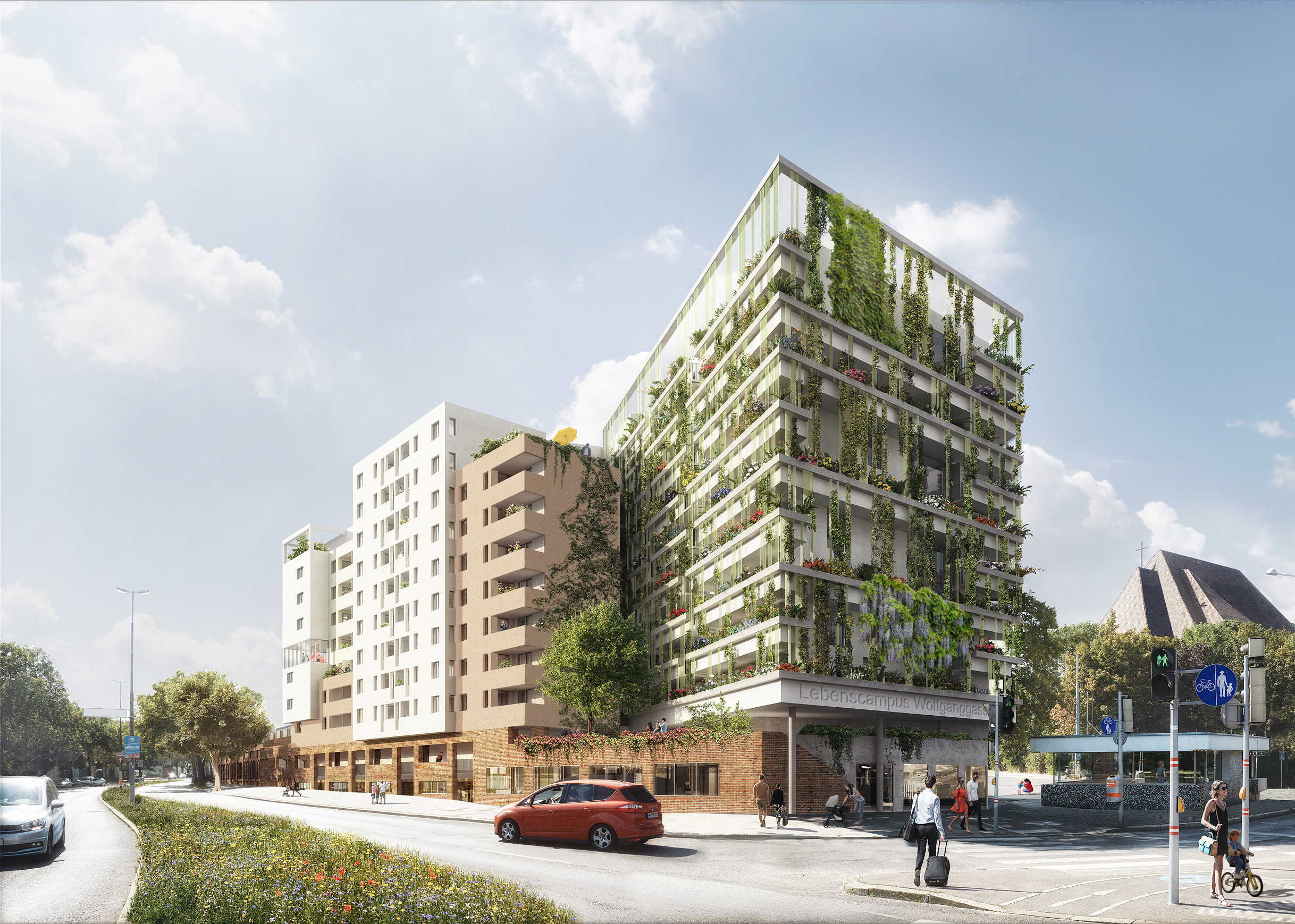 Lebenscampus Wolfganggasse (image: Expressiv GmbH)
Now, step by step, ÖJAB is bringing its existing social projects together in a new form at its Lebenscampus Wolfganggasse site in Vienna-Meidling. And our intergenerational concept, for which ÖJAB is drawing on the experience gained thus far, will be relaunched there.
Autumn 2022 saw Lebenscampus Wolfganggasse welcom its first two ÖJAB facilities: it's now home to ÖJAB-Pflegewohnhaus Neumargareten (a facility for seniors) and ÖJAB-Haus Remise (a facility for young people), which stand right next to each other.
ÖJAB-Haus Remise is primarily a student and youth dormitory – but a few seniors also live there, right in amongst the students, and this building houses additionally the new headquarters of the home care service ÖJAB-Hauskrankenpflege Neumargareten. And thanks not least to its students and young people from various backgrounds and homelands as well as to the nonprofit corporation "neunerimmo", which cares for unhoused individuals including single parents, integration characterises the everyday life of ÖJAB-Haus Remise in a multitude of ways.
A LOOK BACK ON INTERGENERATIONAL LIVING AT ÖJAB-HAUS NEUMARGARETEN
INTERGENERATIONAL LIVING – FORWARD-LOOKING THEN AS NOW
A video that we produced in 2015 shows how intergenerational living might look in the future, as well. In it, director Silvia Schreyer-Richtarz captured a moving snapshot of everyday life at ÖJAB-Haus Neumargareten's former intergenerational apartment-sharing community.