ÖJAB-Pflegewohnhaus Neumargareten
Well-Being at the Lebenscampus – SINCE OCTOBER 2022!
A NEW HOME FOR OLDER INDIVIDUALS IN A MULTIFACETED NEIGHBOURHOOD
ÖJAB-Pflegewohnhaus Neumargareten in Vienna's 12th district of Meidling was built in 2022 and is open to all people who seek professional and empathetic care.
Our goal is to secure and support our residents' individual quality of life while also providing ample latitude for freedom and personal responsibility. Our qualified and committed nursing and support staff ensure a safe and emotionally secure environment. Celebrations, outings, and group activities make for variety and good cheer in everyday life.
ÖJAB-Pflegewohnhaus Neumargareten provides all levels of nursing care and assisted living beneath a single roof—so that if a resident's health status changes, they need not leave their accustomed surroundings.
ÖJAB-Pflegewohnhaus Neumargareten – Well-Being at the Lebenscampus is a recognized facility of the ViennaSocial Fund, for which reason it is possible to apply for financial support from the City of Vienna to help cover costs.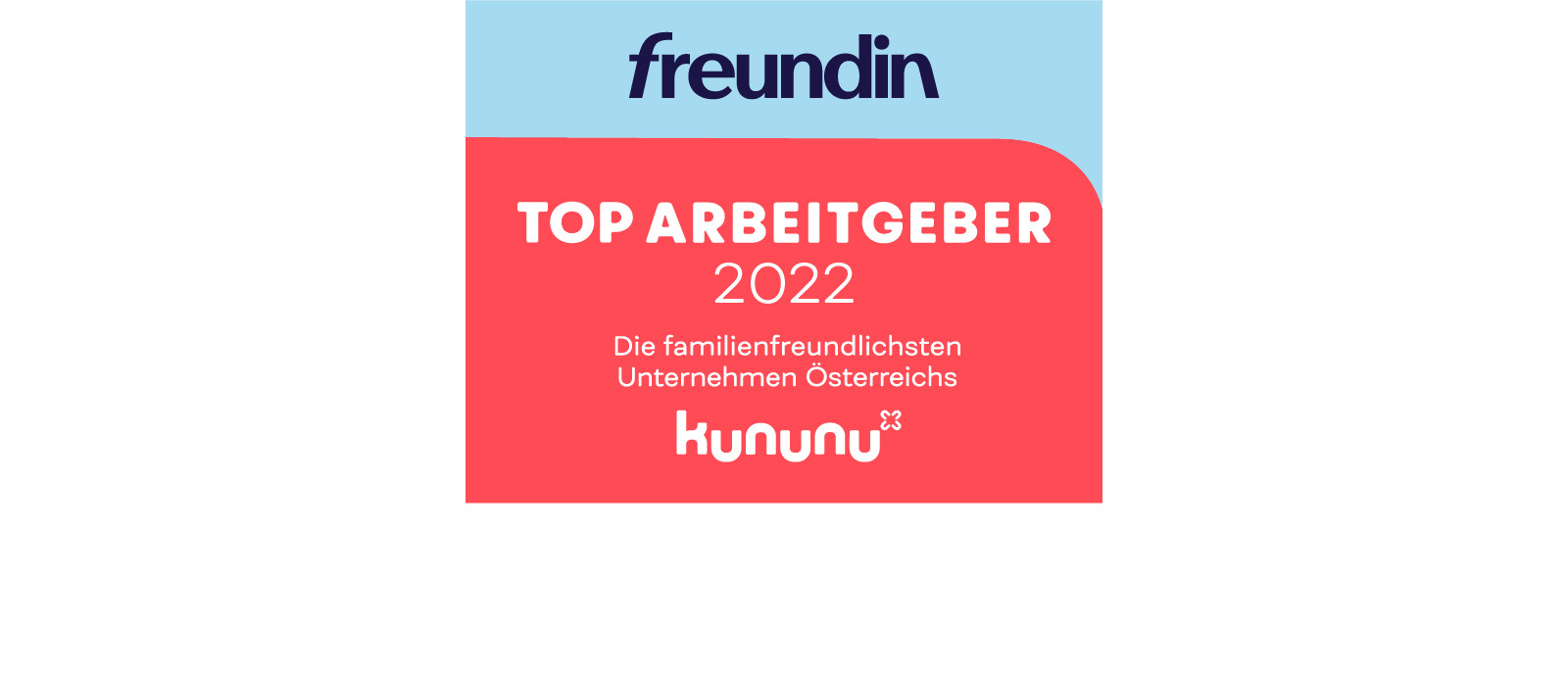 In an independent Studie conducted in 2022 by the employer review website kununu in cooperation with the magazine freundin ÖJAB once again ranked among Austria's five most family-friendly companies in the "Health/Social & Care" category. Respondents rated working atmosphere, supervisor behavior, work-life balance, pay, career prospects / further training, and equal opportunities as well as family-friendly offerings like flexible working hours, remote work opportunities, childcare, and employer-sponsored pension plans.
OUR BUILDING
ÖJAB-Pflegewohnhaus Neumargareten includes assisted living and nursing space for 214 residents.
This new building is attractive for its inviting, large rooms with lots of natural light and glass along with its green facades, wide balconies with a view across Vienna, and peaceful garden for short walks.
The building also includes a large event venue with a library, a cafeteria, a workshop with a workbench for crafts, a wheeled mobile kitchen unit that can be used by residents with severely limited mobility, a hairdresser, a pedicure studio, and a spiritual/quiet room.
Thresholdless balcony doors make it easy to move nursing beds, wheelchairs, and wheeled walkers into the garden or onto the balconies.
ÖJAB-Pflegewohnhaus Neumargareten is also environmentally friendly: a photovoltaic unit produces solar power, and the plants growing on the facades as well as special architectural features make for a naturally uniform temperature.
The immediate vicinity atLebenscampus Wolfganggasse hosts the headquarters of our home nursing care provider ÖJAB-Hauskrankenpflege as well as a diverse array of residential, education, diversity-related, and intergenerational projects—an "urban village" where familial structures can grow and flourish.
For many years, the former ÖJAB-Haus Neumargareten was located right next door at Siebertgasse 21.
ÖJAB-Pflegewohnhaus Neumargareten – Wohlfühlen am Lebenscampus qualified as an official project of IBA Wien, the International Building Exhibition of the City of Vienna.
APARTMENTS TO FEEL GOOD IN
The new nursing residence offers inviting and modern single-occupancy apartments as well as several double-occupancy apartments (which are also suitable for couples).
All apartments have their own bathroom with toilet, and all are fully furnished—with a cabinet, a nursing bed, a bureau, and a table with two chairs as well as shelving, a coat rack, and a mirror in the entrance area. Furthermore, each unit has its own phone connection, a television with cable service, and an emergency call button.

Residents are also welcome to bring along individual favorite pieces of their own furniture.
Pets may also be brought along if their owners are capable of caring for them on their own.
LIVING WITH CARE ON HAND
In all rooms, we offer older and very old individuals care and assistance in keeping with their individual needs—either in specific respects or generally, in all areas of everyday life.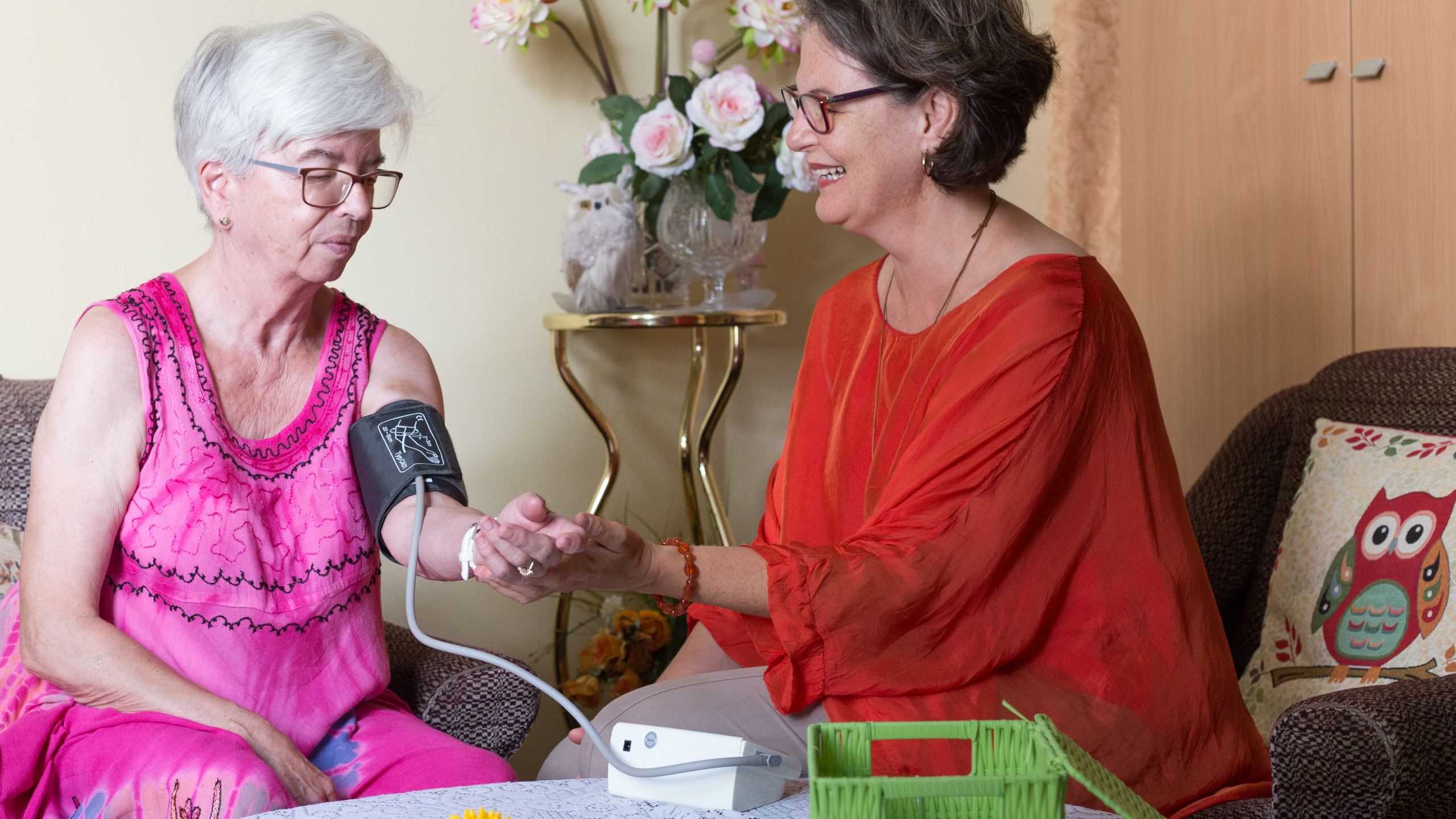 MEDICAL & THERAPEUTIC OFFERINGS
Residents may freely choose their physicians. The physicians of ÖJAB-Pflegewohnhaus Neumargareten are trained in geriatric and palliative care. We also work together with specialist physicians, the on-call service "Ärztefunkdienst", and emergency medicine specialists. As part of our therapeutic offerings, we are happy to provide contacts for physical therapy, occupational therapy, logotherapy, and psychotherapy.
In our employment of specially validated care procedures, we encounter individuals suffering from dementia with empathy and respect in their own experiential worlds.
Our "Care Oasis" is a dedicated residential unit within the building. There, individuals with severe cognitive and physical limitations find a home that is optimized to their needs.
CULINARY DELIGHTS
The in-house kitchen indulges residents daily with a selection of fine dishes and also caters to individual desires and needs. Furthermore, our dietitian is happy to provide advice.
SHORT-TERM CARE AND TRIAL RESIDENCE
A pre-planned, limited-time stay for care can provide relief and relaxation for caregiving loved ones and/or support rehabilitation following an operation or illness.
LIVING (IN A) COMMUNITY
Our dedicated senior support team provides a balanced and diverse array of assistance offerings: these include a variety of activities at and away from the residence, creative groups, cooking together, memory training, coffee meet-ups, regular celebrations and events, and outings as well as biography-related activities, supportive therapy offerings, and accompaniment on errands.
CONVIVIALITY AT THE PENSIONISTINNENKLUB
Right in our building, a branch of the Wiener PensionistInnenklub—a Viennese network of clubs for pensioners—organizes social afternoons for residents and seniors from the neighborhood daily from Monday to Friday. The club's group activities range from playing cards to dance café events.
PASTORAL CARE
Our "Spiritual/Quiet Room" is open to all confessions and equipped with symbols of the world's various religions. We will also be happy to arrange pastoral care for members of all confessions.
ACTIVITIES AT ÖJAB-PFLEGEWOHNHAUS NEUMARGARETEN
Do you enjoy being with people and have some time on a regular basis? Then welcome! We're looking for people who'd like to get involved with our intergenerational residence as volunteers—volunteers who, by "being there", bring joy and variety into the lives of our residents.
GUIDING PRINCIPLES
Vision: "Strength lies within you."
Mission: Realizing things together
1. LEADERSHIP AND ORGANIZATION
In assisting you, we combine our strengths and make your goal our goals.
We create a family-like atmosphere where you are warmly welcome.
We trust in the strength of individuals, who contribute to and thus strengthen our community.
We support our employees' health and well-being.
2. RESIDENTS AND THEIR LOVED ONES
Care plans are conceived with an eye to residents' own resources and possibilities.
Everyday encounters between different generations encourage the formation of social contacts and allow them to flourish.
We support our residents' well-being with individual care and assistance as well as the greatest possible measure of freedom.
3. EMPLOYEES
We stick together, accept challenges, and celebrate our successes as a group.
We implement new knowledge at the residence in a responsible manner.
We form a sound and sustainable community.
Our fundamentally welcoming attitude gives us strength.
4. SOCIETY
We respect and honor aged individuals and their life experiences.
We experience encounters between different generations as enriching.
We encounter one another on an even footing.
Our concept is more "with one another" than "for one another".
We practice active integration and value diverse national origins as a special enrichment.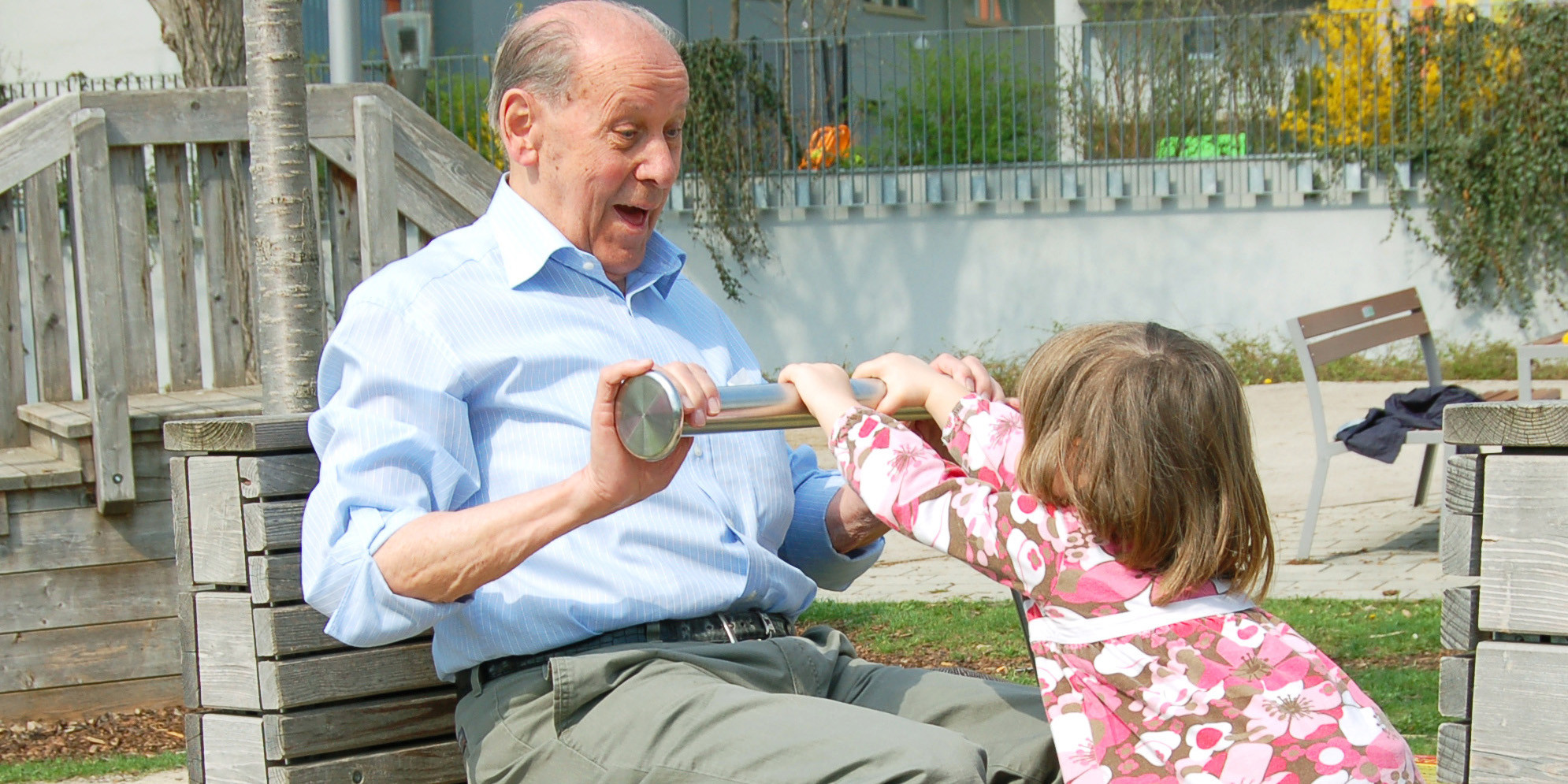 MANAGEMENT and Resident Service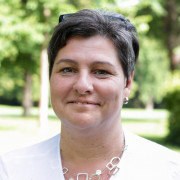 DGKP Monika Antl-Bartl, MSc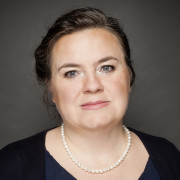 DGKP Helene Michaela Winklbauer, MSc
Resident Service
ÖJAB-Pflegewohnhaus Neumargareten
Hermann-Glück-Weg 11120 Vienna
CONTACT & ADDRESS
ÖJAB-Pflegewohnhaus Neumargareten
Hermann-Glück-Weg 1
1120 Vienna

Telephone: +43 1 8152177-0
E-Mail: neumargareten@oejab.at
Web address: www.oejab.at/neumargareten
Office hours:
Monday and Thursday 9:00 to 15:00
Tuesday 9:00 to 15:00
Wednesday 9.00 to 16:00
Thursday 9:00 to 15:00
Friday 9:00 to 12:00
Closed Saturday, Sunday and public holidays. Lunch break from 12:00 to 12:30. You are also welcome to make an appointment outside of opening hours.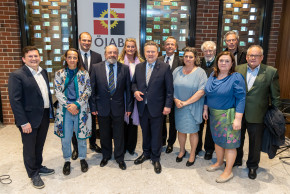 News
Wednesday, 17.5.2023
Feierliche Eröffnung des ÖJAB-Pflegewohnhauses Neumargareten und des ÖJAB-Hauses Remise
Details