ALMIT Abschlusskonferenz
im Tagungs- Veranstaltungszentrum Europahaus Wien
download iCal
Wir laden Sie recht herzlich zur Abschlusskonferenz des Projektes ALMIT ein. Um Online-Anmeldung zur Konferenz wird gebeten. (Anmeldeschluss bis einschließlich Montag, 16. November)
Das durch das EU-Programm für Beschäftigung und soziale Innovation (EaSI) geförderte Projekt beschäftigte sich mit der Arbeitsmarktintegration von Migrantinnen.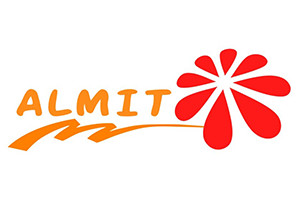 Programm
Registrierung: 9:00 - 9:30 Uhr
Eröffnung: 9:30 - 10:00 Uhr
Projektvorstellung: 10:00 - 11:15 Uhr
Coffee & Networking: 11:15 - 11:45 Uhr
Podiumsdiskussion: 11:45 - 13:00 Uhr
Businesslunchbuffet: ab 13:00 Uhr
Um Online-Anmeldung zur Konferenz wird gebeten. (Anmeldeschluss bis einschließlich Montag, 16. November) Weitere Informationen auch auf www.almit.at.
Über das Projekt
Seit Jänner 2018 ist die ÖJAB als Partner im Projekt ALMIT (Acceleration of labour market integration of immigrants through mapping of skills and trainings) beteiligt. Im Konsortium befinden sich weitere acht Partner aus Bulgarien, Serbien und der Türkei.
Die Kernidee des Projektes ist es, ein innovatives Model zur Datenerfassung der Kompetenzen von MigrantInnen und Flüchtlingen zu erstellen und dadurch Unterstützung einer raschen Integration am Arbeitsmarkt für diese Zielgruppe zu ermöglichen.
Weitere Informationen zu Almit