ÖJAB-Haus Burgenland 3
student dormitory
1060 Wien, Bürgerspitalgasse 19

234 places

All year round student housing in Vienna, district Mariahilf. Start of the student dorm year: September

room types: Single room, Twin room
highlights of the house:
WLAN
LAN
fitness room
laundry room
bicycle storage place
car parking
sauna
music practice room
garden
from 278,00€/person per month
For a place in a student room including heating, electricity, free high-speed Internet access (WLAN and LAN), TV connection, and room cleaning service. Car parking spaces are available for a fee and are subject to availability.
Your student room
fully furnished
rooms with toilet and shower
room with fridge
cable television connections
communal kitchens
In your low priced fully furnished Single- or Twin student room, you'll be able to forget the stress after a long university day. In student rooms that face inward, sunlight shines through the branches and leaves in the green inner courtyard. In street-side rooms of our student hostel, you have a view of traffic-calmed Mollardgasse. And in both cases, your room is an oasis of quiet in dynamic and urban Mariahilf, a great district to live in, especially for students!
And so that your free time at our student accommodation in Vienna really is your free time, room cleaning service, high-speed Internet access, electricity, and heating are included in your room fee at a fair price.
Everything at a glance!
The right location, price overview of all ÖJAB dorms, all ÖJAB locations close to universities, highlights of all our houses…
Amidst Green Countryside
Live in the big city, enjoy the scent of freshly mown grass and let your eyes wander through nature while drinking your morning coffee. The modern and low-priced ÖJAB student accommodations make it possible!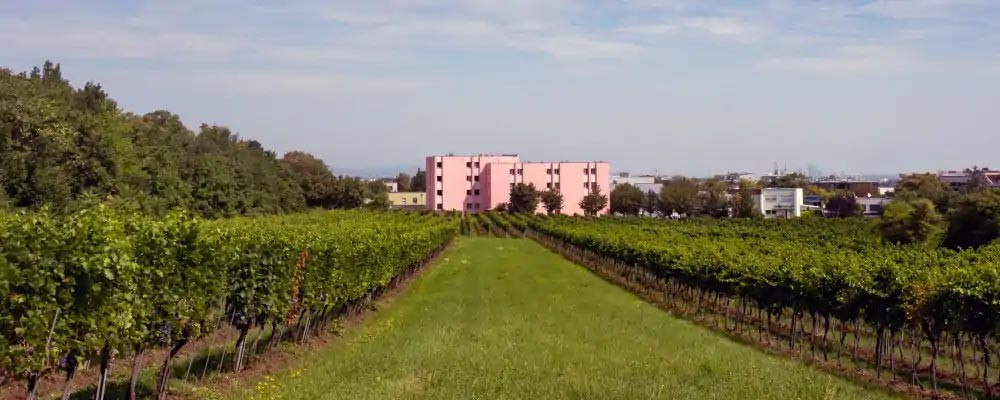 A home for students in a central location
Near Westbahnhof, ÖBB and WESTbahn trains,Subway lines U3 and U6, tram lines 5, 6, 9, 18, 52, 60 and bus line 57A.
An advantage of living near the center of Vienna is that you can get everywhere very quickly right from your student accommodation. Perfect for your daily student life: Most of the city's universities are just a few stops away on public transportation. These include the University of Vienna and its Altes AKH campus and Faculty of Law, the Vienna University of Economics and Business, TU Wien, Vienna Medical University, the Academy of Fine Arts and University of Applied Arts, and the University of Music and Performing Arts Vienna and Music and Arts University of the City of Vienna.
The railway station Westbahnhof is just a hop, skip, and a jump. That's at the intersection of the Gürtel and Mariahilferstraße, one of Vienna's most popular streets for shopping – which locals affectionately refer to as the "Mahü". For those who like to shop 'til they drop, this is the place. You'll find everything there that your student heart desires – from A as in atlas to Z as in zoom lens. At the foot of this commercial street is the Museumsquartier, which beckons with regular concerts and student events in Vienna. And to the left and right of Mariahilferstraße from that point on outward are the districts of Mariahilf and Neubau, both very popular areas for a night out. Day or night, these districts nearby your low priced student housing make it easy to see just why Vienna ranks among those cities with the world's best quality of life. Party animals will love the Gürtel, where all kinds of bars, cafés, and clubs line up side by side and students often get special deals.
The convenient home for students ÖJAB-Haus Burgenland 3 in Vienna is located in one of Mariahilferstraße's traffic-calmed side streets. So when you've have enough of this area's energetic bustle, countless bars, and diverse leisure offerings, you'll be back at your student accommodation in no time flat.
All ÖJAB locations close to your University
ÖJAB-Haus Burgenland 3
Student Dormitory

Bürgerspitalgasse 19
A-1060 Vienna, Austria
Student housing in Vienna
Student life is better together: Community spaces are important. That's why the affordable student housing ÖJAB-Haus Burgenland 3 offers you lots of options and spaces for everything from spending pleasant hours together with friends to pursuing your hobbies or working out in the fitness room at the dorm. With the convenient living for students at ÖJAB, you'll have a home-away-from-home in the big city, with lots of opportunities to have fun and easily make new friends or meet other students at the many group events. Speaking of fun: a great place for semester parties and get-togethers with fellow residents is this dorm's soundproofed party room. And once a year, the legendary B3-Gartenfest – ÖJAB's biggest student party event by far – takes place in front of the student accommodation in Vienna.
ALL HIGHLIGHTS OF THE HOUSE
café/bar
event room
community room
party room
table tennis
table soccer
WLAN
LAN
laundry room
bicycle storage place
car parking
fitness room
sauna
music practice room
garden
Highlight overview of all ÖJAB locations
Student housing at reasonable prices
Prices for the academic year of 2021/2022 (valid from 1 Sep. 2021)
Place in Twin room (double room): 278,00 Euro.
Single room: 410,00 Euro.
Single room XL: 460,00 Euro.
Place in Twin Room (double room flat): 316,00 Euro.
Single room flat: 414,00 Euro.
Fees are monthly and per person and include heating, electricity, free high-speed Internet access (WLAN and LAN), TV connection, and room cleaning service. Car parking spaces are available for a fee and are subject to availability.
Deposit:
Single room: 750,00 Euro
Twin room: 536,00 Euro
Click here for further information about online registration for student housing and additional charges.
THE HOUSE MANAGER
We're available onsite to help you!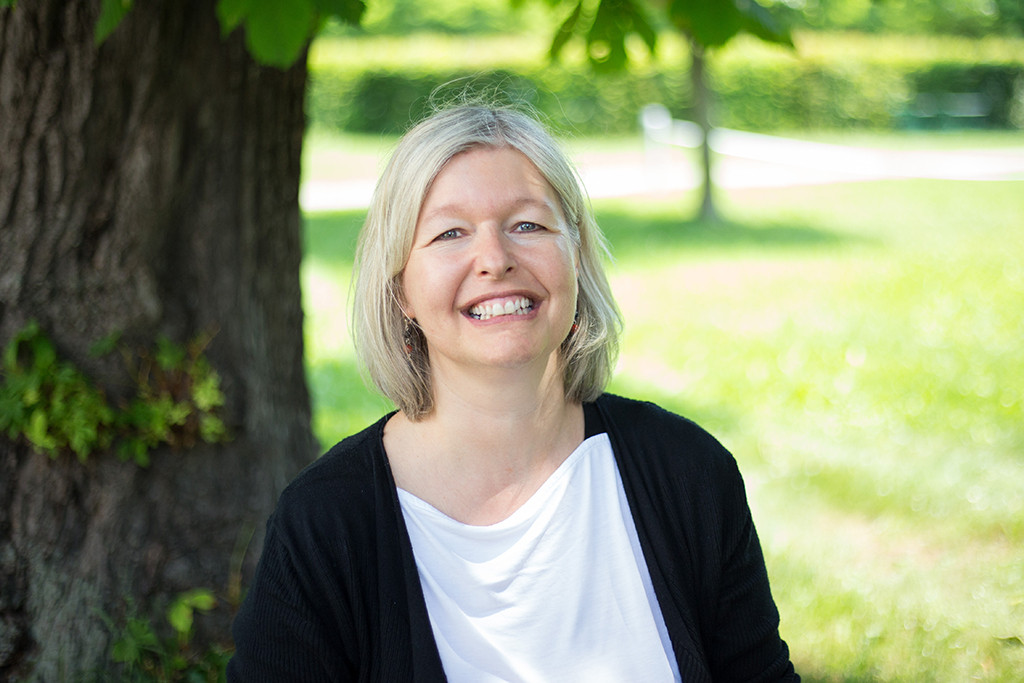 House manager Margit Holub-Winkler
My name is Margit Holub-Winkler. I've been living and working as house manager at the dorm

ÖJAB-Haus Burgenland 3 since March 2003. I'm originally from Carinthia, which is where I spent my school years. And after graduating from secondary school, I did a degree in history at the University of Vienna. I went on to gather initial job experience working with people with physical and mental disabilities.

I have two daughters with whom I spend a lot of time. Apart from that, I love reading, going to the movies and attending concerts, and also spending free time out in nature. And I take every opportunity I get to travel!

My motto in life: "Think positive!"

Mag. Margit Holub-Winkler
ÖJAB-Haus Burgenland 3
Student Dormitory

Bürgerspitalgasse 19
A-1060 Vienna, Austria
contact & address
ÖJAB-Haus Burgenland 3
Student Dormitory
Bürgerspitalgasse 19
A-1060 Vienna, Austria
Telephone: +43 1 5979347-800
E-Mail: burgenland3@oejab.at
Web address: www.oejab.at/b3
Office hours:
Monday to Friday 9:00 to 12:00