ÖJAB-SeniorInnenwohnanlage Aigen
Senior Citizens´ Residence in Salzburg
Our nursing home in Aigen, a part of the town of Salzburg, is a home for elder, healthy and care-dependent people in a familiar atmosphere.
We offer everything under one roof – from living independently to intensive care. If the health condition of a resident changes, they do not need to leave their familiar surroundings. Everybody is welcome, regardless of one´s own financial means. If necessary, funding of the County of Salzburg can be obtained.
Our primary aim is the positive shaping of the last stage of life, by integrating the personal biography in the care and perceive the individual and social needs of our residents.
Our House
ÖJAB Senior Citizens´ Residence Aigen provides places for 118 people
Our house is situated in a quiet location in Salzburg´s part Aigen.
Depending on the autonomy of each resident and the individual care needs, everybody can choose the suitable form of living. We offer single apartments (partly with loggia) and double apartments (e.g. for couples). All apartments are equipped with bathroom and toilet, wardrobe, nursing bed, bedside table, telephone connection, cable tv and an emergency alarm. Own furniture can be brought whenever possible. Also pets, if cared for independently, are allowed. Own furniture can be brought whenever possible. Also pets, if cared for independently, are allo
Additionally, our house offers a calm garden, a festival room, a dining room with café, a reading corner and a chapel.
Wohnen mit Pflege
Pflege- und Betreuungangebot der ÖJAB-SeniorInnenwohnanlage Aigen
Unser Pflegeangebot richtet sich an alte und hoch betagte Menschen, die zur Bewältigung ihres täglichen Lebens Pflege und Betreuung benötigen. Diese Unterstützung kann sich auf Teilbereiche beziehen oder die komplette Versorgung in allen Bereichen des täglichen Lebens umfassen.
Gerne stellen wir Pflege- und Betreuungsleistungen entsprechend dem individuellen Bedarf zur Verfügung. Diese orientieren sich an den noch erhaltenen Fähigkeiten der BewohnerInnen, die gefördert und aktiviert werden. Unser Bestreben ist eine hohe Lebensqualität, orientiert an den Bedürfnissen unserer BewohnerInnen.
Um an Demenz erkrankte Menschen pflegen und betreuen zu können, braucht es umfassendes theoretisches und praktisches Wissen. Zusätzlich zu unserem breiten, ressourcenorientierten Pflegeangebot bieten wir daher speziell validierende Pflege an.
Speziell validierende Pflege ist eine Methode, demenziell erkrankte Menschen in ihrer Erlebniswelt zu begegnen. Dies passiert einerseits durch eine empathische, respektvolle Grundhaltung und spezielle Kommunikationsmethoden, andererseits durch möglichst umfassende Befriedigung der vier wichtigsten psychosozialen Grundbedürfnisse: Sicherheit und Geborgenheit, Status und Prestige, produktiv sein und gebraucht werden, spontan Gefühle ausdrücken.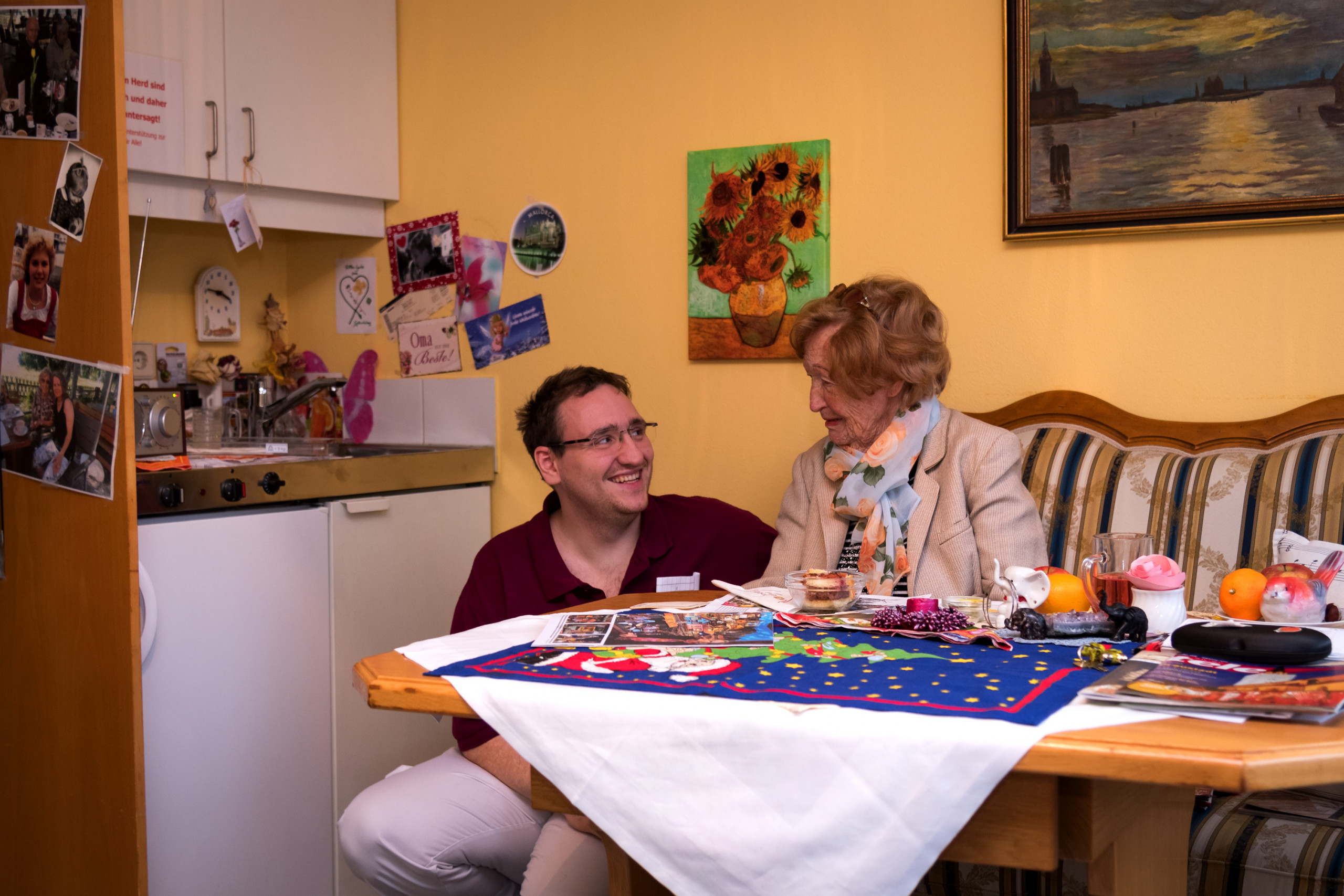 Living for people who are still completely independent in their lives.
Selbstständiges Wohnen
Die ÖJAB-SeniorInnenwohnanlage Aigen bietet Wohnen für Menschen an, die noch völlig selbständig ihr Leben gestalten, jedoch ein Bedürfnis nach Absicherung und Gesellschaft haben.
Das Angebot umfasst einen Notruf, die Verpflegung mit drei Mahlzeiten, eine wöchentliche Reinigung des Zimmers, die Leistungen des Bewohnerservice und ein vielfältiges Freizeit- und Beschäftigungsangebot.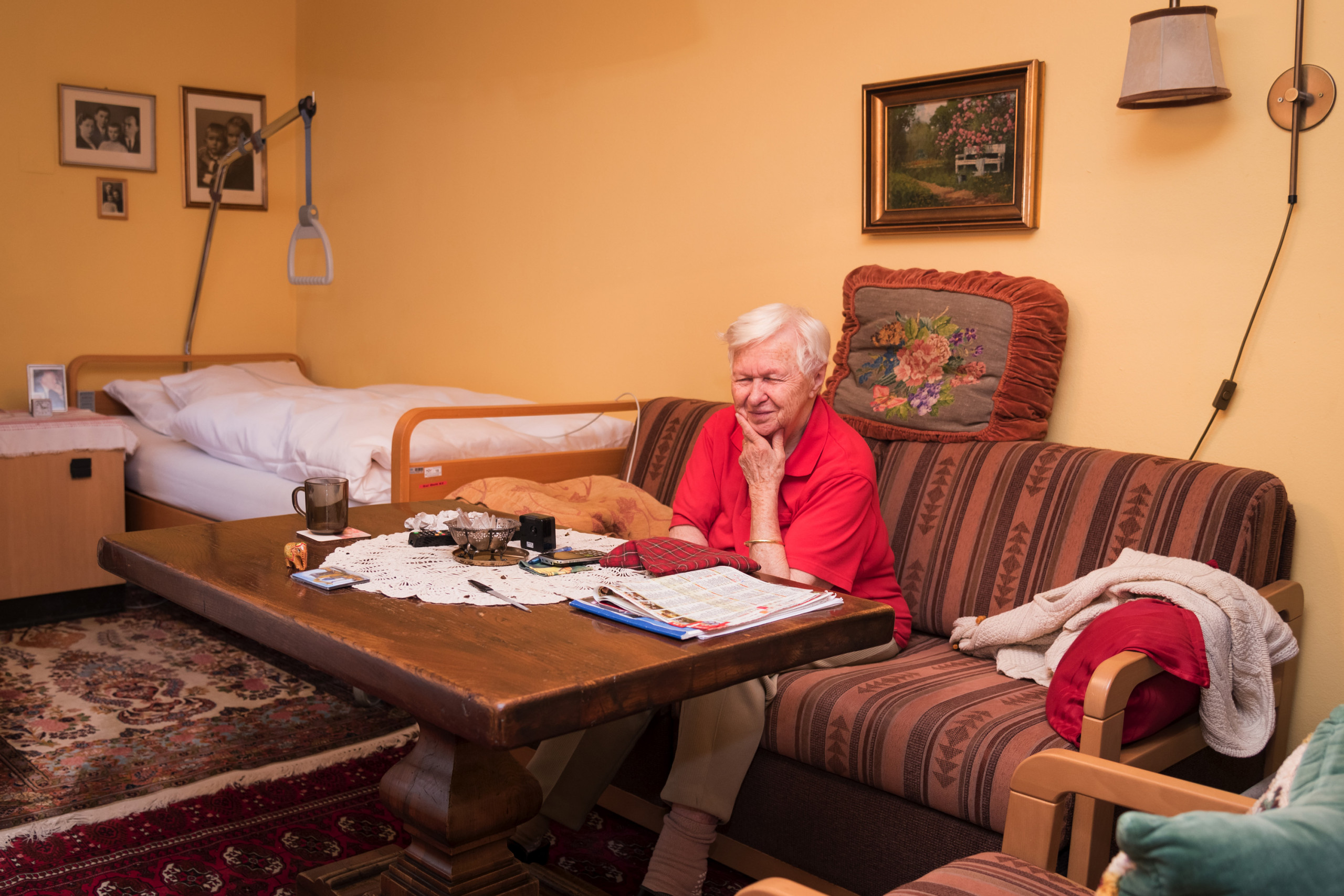 Resident sitting in her single room.
Kurzzeitpflege und Probewohnen
Kurzzeitpflege oder auch Probewohnen können für einen bestimmten Zeitraum vereinbart werden. Dies kann zur Entlastung oder zur Erholung pflegender Angehöriger dienen, aber auch zur Wiedererlangung der Fähigkeiten nach einer Operation oder Erkrankung, damit ein selbständiges Wohnen zu Hause oder eine Versorgung mit einem mobilen Dienst wieder möglich ist.
Während dem Probewohnen können sie sich einen Eindruck vom Leben im Haus verschaffen.
Medizinische und therapeutische Angebote
In der ÖJAB-SeniorInnenwohnanlage Aigen besteht freie Arztwahl. Gerne arbeiten wir mit Ihrem persönlichen Hausarzt zusammen. Sollte er Sie nicht weiter betreuuen können, sind wir auch gerne bei der Vermittlung eines Arztes behilflich.
In der SeniorInnenwohnanlage befindet sich eine eigene Physiotherapie-Praxis. Die MitarbeiterInnen behandeln hier wochentags täglich die BewohnerInnen.
Im Rahmen unseres therapeutischen Angebots vermitteln wir Ihnen gerne Ergotherapie, Logotherapie sowie Psychotherapie.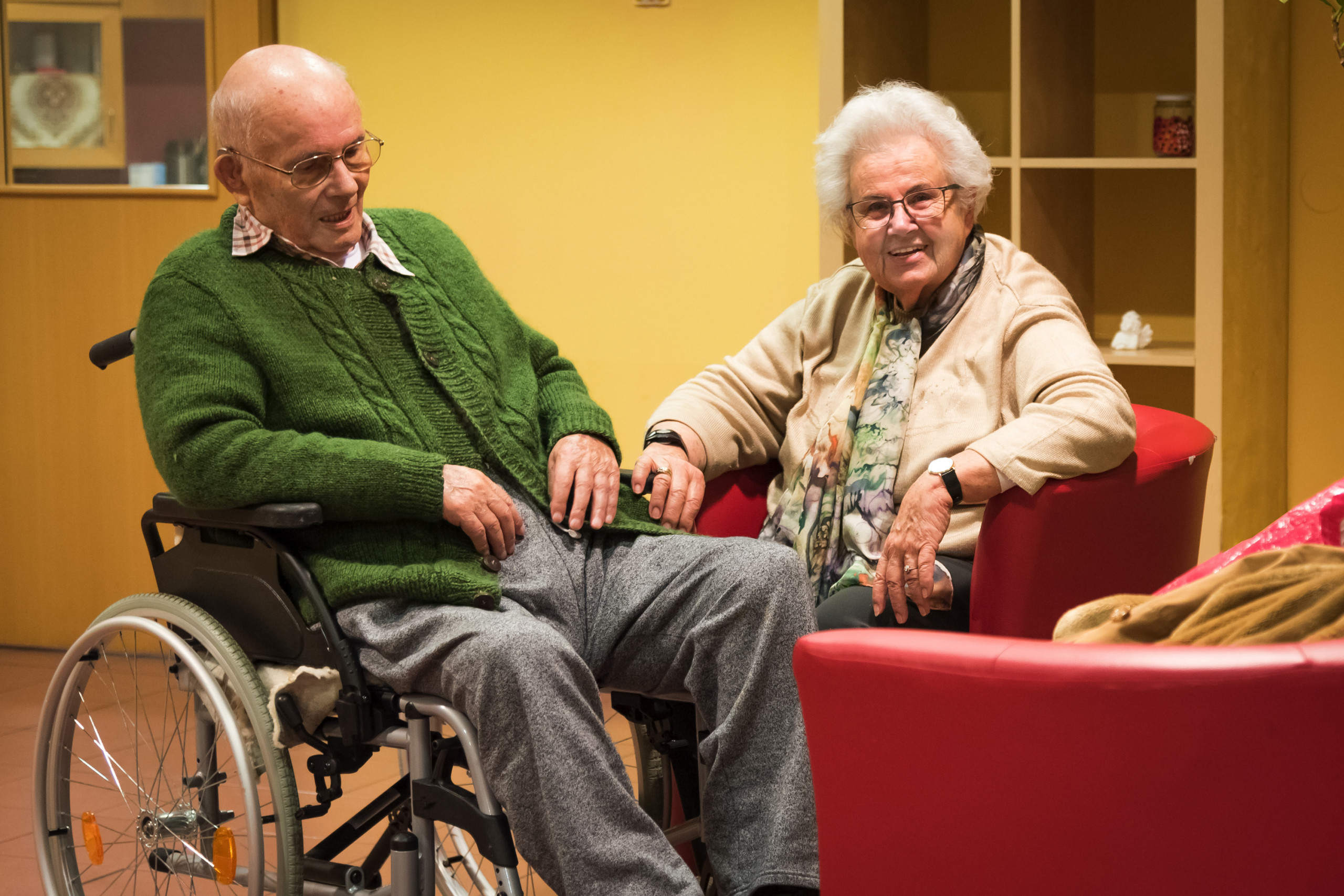 Free choice of doctor and optimal therapy offers.
Gemeinschaft (er)leben
SeniorInnenbetreuung in der ÖJAB-SeniorInnenwohnanlage Aigen
Unser engagiertes Team der Seniorenbetreuung bietet auf Grundlage der individuellen Bedürfnisse der Menschen ein vielfältiges und ausgewogenes Betreuungsangebot an. Dazu gehören z. B. verschiedene Aktivitäten innerhalb und außerhalb des Hauses, Ausflüge, Feste, Konzerte, Diavorträge, Quizrunden, Gymnastik, Singen, Gedächtnistraining, Klassik-Runde und vieles mehr. Im Rahmen der Einzelbetreuung ermöglichen wir u.a. biografiebezogene Beschäftigung, verschiedene unterstützende Therapieangebote, Begleitdienste und weitere Angebote.
Wir bieten zusätzlich eine hauseigene Physiotherapie, Heilmassagen, einen Friseur und die Möglichkeit der medizinischen Fußpflege an.
Wir informieren Sie gerne über unser umfangreiches Betreuungsangebot und Aktuelles rund um die ÖJAB-SeniorInnenwohnanlage Aigen. Nehmen Sie Kontakt mit uns auf.
Seelsorge
In unserer Hauskapelle findet jeden Samstag ein katholischer Gottestdienst statt. Zusätzlich bieten wir jeden Mittwoch diverse pastorale Angebote an: Bibelrunde, Maiandacht, Kreuzweg, Rosenkranzandacht und theologische Gespräche. Die Krankensalbung wird zwei Mal im Jahr, meist in der Advent- und in der Fastenzeit, angeboten und in einer gemeinsamen Andacht gefeiert. Für unsere evangelischen BewohnerInnen findet eine Abendmahlsfeier jeweils zu den großen Festtagen statt.
Tarife und Informationen
Downloads zum Angebot der ÖJAB-SeniorInnenwohnanlage Aigen
Unser Tarifblatt bietet Ihnen prägnant und übersichtlich eine Aufstellung der Kosten, geteilt in Grundtarife sowie Pflegetarife pro Tag.
Aktuelles Tarifblatt 2021 (PDF, 530 Kilobyte)
Bei weiteren Fragen bitten wir Sie, sich direkt an die MitarbeiterInnen des BewohnerInnenservice zu wenden.
Leitung und BewohnerInnenservice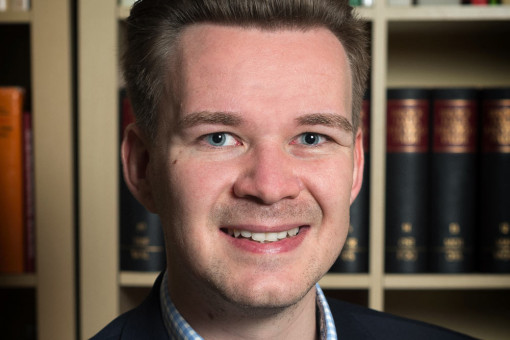 DGKP Patrick Ebeling, BA, MA
Heim- und Pflegedienstleitung
BewohnerInnenservice
Hier wirst du eine Google-Map mit Standort NM sehen

Kontakt & Anschrift
ÖJAB-SeniorInnenwohnanlage Aigen
Aigner Straße 19
5020 Salzburg

Telefon: 0662 648258
E-Mail: aigen@oejab.at
Web: www.oejab.at/aigen
Bürozeiten:
Montag bis Freitag 8:00 bis 14:00 Uhr

Termine außerhalb der Bürozeiten sind nach vorheriger Vereinbarung möglich.

Samstag, Sonntag und an Feiertagen ist das Büro geschlossen.