ÖJAB-Haus Dr. Rudolf Kirchschläger *Under Renovation*
Student and Youth Dormitory
Due to renovation work, this dormitory will be closed in the academic year 2023/24.
The dormitory will resume operations in October 2024.
1040 Wien, Schelleingasse 36

216 places

9 months student housing (from 1. October to 30. June) in Vienna (district Wieden)

room types: Single room, Twin room
highlights of the house:
WLAN
LAN
fitness room
laundry room
bicycle storage place
music practice rooms
green space nearby
car parking
from 327,00€/person per month
For a place in a student room including heating, electricity, free high-speed Internet access (WLAN and LAN), TV connection, and room cleaning service. Car parking spaces are available for a fee and are subject to availability.
Do you have questions about the house? Contact us! All contact information and office hours can be found at the bottom of this webpage.
Your student room
fully furnished
rooms with toilet and shower
room with fridge
cable television connections
communal kitchens
Centrally located near Vienna's main railway station (the Hauptbahnhof) in a quiet side street and fully furnished: your Single or Twin student room at our dormitory in Vienna is waiting for you! Having a place like this to call home will help you relax after an eventful day at the university. And at the same time, Vienna's hip 4th district of Wieden, with its small shops, student bars and trendy places to eat and drink, awaits your discovery right nearby.
So that your free time at our student accommodation really is your free time, room cleaning service, high-speed Internet access, electricity, heating, and use of the fitness room are included in your room fee at a fair price.
360°-VIEW:YOUR STUDENT ROOM
All ÖJAB dormitories at a glance!
The right location, price overview of all ÖJAB dorms, all ÖJAB locations close to universities, highlights of all our houses…
Amidst Green Countryside
Live in the big city, enjoy the scent of freshly mown grass and let your eyes wander through nature while drinking your morning coffee: The modern and low-priced ÖJAB student accommodations make it possible!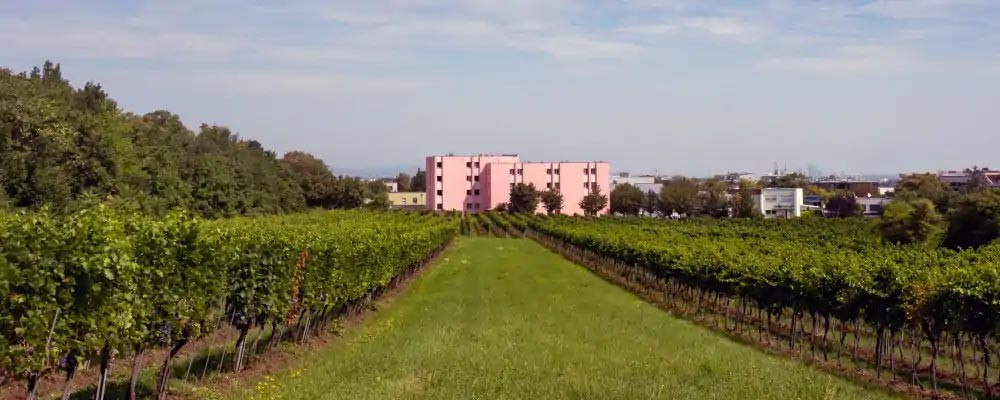 A home for students in a central location
Near Hauptbahnhof, ÖBB and WESTbahn trains, subway line U1, regional rail lines S1, S2, S3, S4, S60, S80, tram lines 1, 18, D, O und bus lines 13A, 69A, 200, 552, 1158, 261, 1155 and 1558.
The modern and affordable student accommodation ÖJAB-Haus Dr Rudolf Kirchschläger in Vienna offers you the perfect mix between a quiet central location and optimum transportation connections. Nearly all of Vienna's major university-level institutions are very easily reached via public transportation. These include the University of Vienna and its Faculty of Law, the Vienna University of Economics and Business, TU Wien, the Academy of Fine Arts and University of Applied Arts, the University of Music and Performing Arts Vienna and Music and Arts University of the City of Vienna, the university of applied sciences FH Campus Wien, etc.
From the traffic-calmed Schelleingasse, it's just a hop, skip, and a jump to the Hauptbahnhof and its mall, BahnhofCity Wien. And the shops at Columbus Center are likewise right nearby. Tram line 18 will take you directly to the railway station Westbahnhof, tram line D takes you directly right into the city center, and tram line 1 takes you to the Wienerberg recreational area in the blink of an eye.
Furthermore, the small shops and trendy restaurants, cafés, and bars of the hip 4th district of Wieden offer you a lively variety of leisure options and are popular student spots in Vienna.
All ÖJAB locations close to your University
Student housing in Vienna
(4th district)
café/bar
television room
table tennis
table soccer
study room
community room
Who was Rudolf Kirchschläger, anyway? This dorm's namesake served as Austria's federal president from 1974 to 1986. Kirchschläger was a constant advocate of tolerance, humanity, and educational opportunities for young people, for which reason he was held in universally high regard.
The "spirit" of this low priced home for students founding era has remained strong to this day. Students and young people from all Austrian provinces and from foreign countries – with over 18 nationalities represented – live here and both help and stand by each other whenever necessary.
The fashionable student accommodation ÖJAB-Haus Dr. Rudolf Kirchschläger was built in 1988 and co-financed by all of Austria's provinces with support from all political parties.
During the summer, part of the student housing is run as one of the myNext Hotels, Apartments and Hostels.
360°-VIEW: COMMUNAL ROOMS
Highlight overview of all ÖJAB locations
Student housing at reasonable prices
Due to Renovation Work, this Dormitory will be closed in the Academic Year 2023/24.
The Dormitory will resume Operations in October 2024.
THE HOUSE MANAGER
We're available onsite to help you!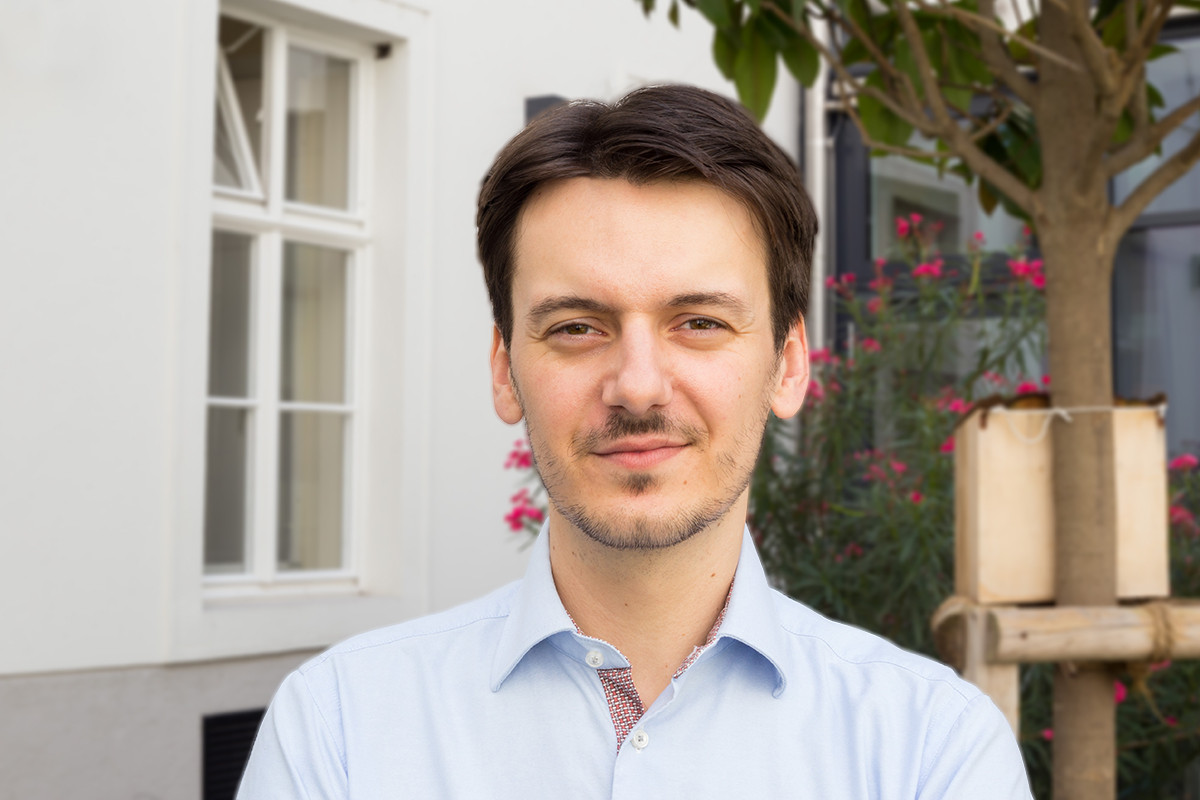 House manager Aleksandar Rudic
It was in November 2005 that I arrived in Vienna to commence my studies. I'd originally planned to return to my home country of Bosnia after graduation. But I've now spent over a decade living in Vienna.

I began volunteering with ÖJAB back in 2014. And in 2018, I was offered and accepted the post of house manager at the dorm

ÖJAB-Haus Dr Rudolf Kirchschläger.

My first degree is in political science, and I'm currently working on a master's degree in international business administration.

In my free time, I love to go cycling. And I'm fond of all kinds of art, especially music, painting, literature, and film.

My motto in life: Every action has an equal and opposite reaction.

Aleksandar Rudic, MA
contact & address
ÖJAB-Haus Dr. Rudolf Kirchschläger
Student and Youth Dormitory
Schelleingasse 36
A-1040 Vienna, Austria
Telephone: +43 1 50152-705
E-Mail: drk@oejab.at
Web address: www.oejab.at/drk
Office hours:
Monday to Friday 8:00 to 14:00