ÖJAB-Haus Steiermark
student dormitory
8010 Graz, Liebiggasse 4

206 places

all year round student housing in Graz

room types: Single room, Twin room
highlights of the house:
LAN
laundry room
bicycle storage place
fitness room
music practice rooms
green space nearby
car parking
from 255,00€/person per month
For a place in a student room including heating, electricity, free high-speed Internet access (LAN), TV connection, and room cleaning service. Car parking spaces are available for a fee and are subject to availability.
Your student room
fully furnished
rooms with toilet and shower
room with fridge
cable television connections
communal kitchens
Your affordable Single or Twin student room at our student accommodation on traffic-calmed Liebiggasse, smack in the middle of Graz's university quarter, is an oasis of calm in one's turbulent everyday life as a student. You'll have the peace and quiet here that you need to study, surf the Internet, bingewatch your Netflix series, or just kick back and relax.
To help make sure that your free time at our student accommodation remains your free time, room cleaning service, high-speed Internet access, electricity, heating, and use of the fitness room are included in your room fee at a fair price. Every room has a private bathroom with toilet and shower.
360°-VIEW:YOUR STUDENT ROOM
Everything at a glance!
The right location, price overview of all ÖJAB dorms, all ÖJAB locations close to universities, highlights of all our houses…
Affordable student living next to beautiful Stadtpark in Graz
Student housing with the historic center and the Stadtpark right at your doorstep. The low priced and modern student accommodations of ÖJAB make it possible!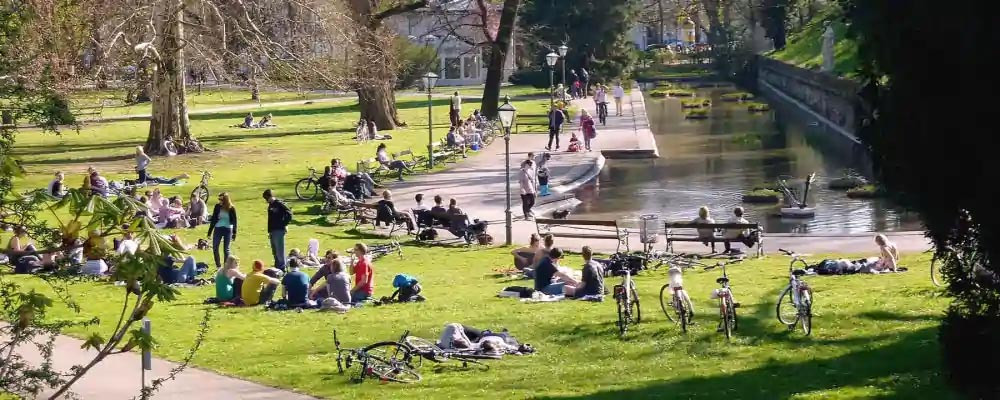 A home for students in a central location
Tram line 1, bus lines 30, 31, 41, 58, and 63.
A great thing about living at our low priced student accommodation near the center of Graz is that you can get everywhere very quickly. Perfect for your daily student life: large number of universities are just a few stops away from your student housing on public transportation. These include the University of Graz and its ReSoWi building (for the university's law and social sciences and economics faculties), the Graz University of Technology, the University of Music and Performing Arts Graz, and the Medical University of Graz.
Located between Rosenhain and the Botanical Garden,the modern home for students ÖJAB-Haus Steiermark in Graz offers easy access to green recreational areas nearby, and the Burggarten and Stadtpark are likewise effortless trips for students. Athletics enthusiasts will be grateful for this dorm's immediate proximity to the Institute of Sports Science of the University of Graz (USI) – the offerings of which are rounded out by miniature golf, a tennis court, and a swimming pool. Party animals will find countless student bars and hip clubs of Graz in the direct vicinity to this dorm.
ÖJAB-Haus Steiermark
Student Dormitory

Liebiggasse 4
A-8010 Graz, Austria
Student housing in Graz
This low-cost home for students, known in Graz as the "Liebigheim", has contingents of places reserved mainly for students of Carinthia, Upper Austria, and Burgenland, but it's also home to students from Austria's other provinces as well as several foreign countries.
ALL HIGHLIGHTS OF THE HOUSE
café/bar
study room
table tennis
table soccer
party room
LAN
laundry room
bicycle storage place
fitness room
music practice room
green space nearby
car parking
The spacious common kitchens on every floor serve as meeting places to cook, spend time together with other students and interact, play games, watch TV, and much more. And those who want to get to know students from the other floors can meet up on the ground floor to play table tennis or table football, work out together in the gym, or attend one of the evening dorm bar student events put on monthly by this modern student housing's active residents. What's more, you'll find a quiet environment for studying in the study room on the ground floor of the student accommodation in Graz.
360°-VIEW: COMMUNAL ROOMS
Highlight overview of all ÖJAB locations
Student housing at reasonable prices
Prices for the academic year of 2021/2022 (valid from 1 Sep. 2021)
Place in Twin room (double room): 255,00 Euro.
Single room: 362,00 Euro.
Single room L: 384,00 Euro.
Single room XL: 395,00 Euro.
Every room with private bathroom (with toilet & shower)
Fees are monthly and per person and include heating, electricity, free high-speed Internet access (LAN), TV connection, and room cleaning service.
Deposit:
Single room: 698,00 Euro
Twin room: 494,00 Euro
Click here for further information about online registration for student housing and additional charges.
360°-VIEW:YOUR STUDENT ROOM
your house manager
We're available onsite to help you!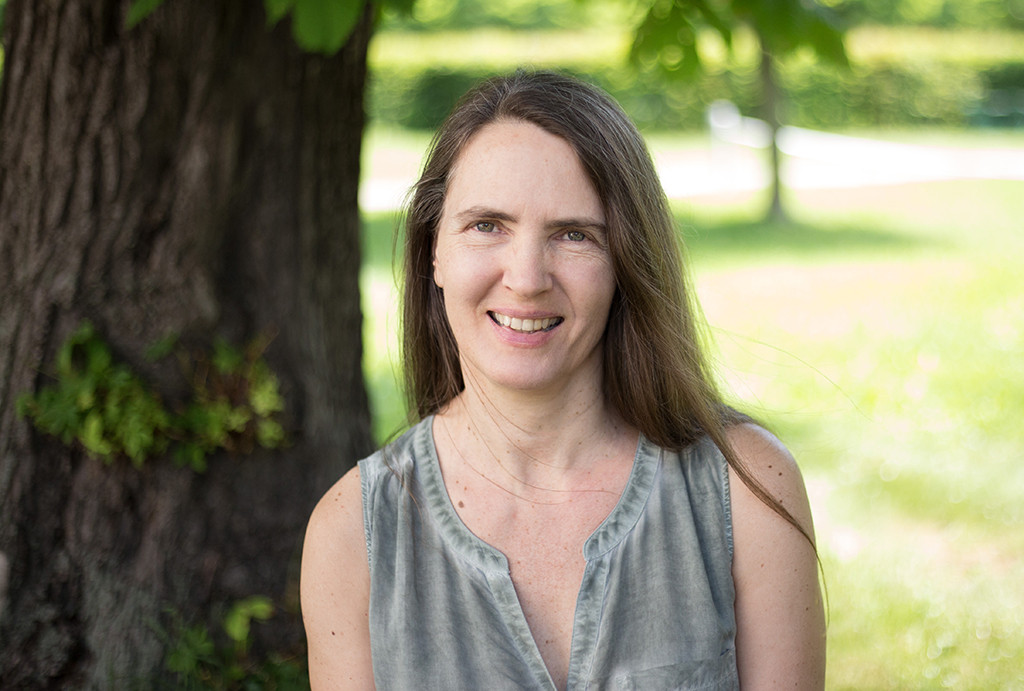 House manager Regine Thaler
My name is Regine Thaler. I've been house manager at the dormitory

ÖJAB-Haus Steiermark since 2003, and I live here with my husband and three children. As the daughter of the former house manager, I grew up in ÖJAB dorms and feel very connected to ÖJAB's principles. That's why it's especially important to me that our residents feel good here with us and can experience this dormitory as a home away from home while they're studying.

I like to spend my free time with family and friends, I've been singing in a choir for many years now, and I like going to the opera, to concerts, and to the movies as well as spending time in nature hiking or skiing.

Regine Thaler
ÖJAB-Haus Steiermark
Student Dormitory

Liebiggasse 4
A-8010 Graz, Austria
contact & address
ÖJAB-Haus Steiermark
Student Dormitory
Liebiggasse 4
A-8010 Graz, Austria
Telephone: +43 316 381503-51
E-Mail: stmk@oejab.at
Web address: www.oejab.at/liebig
Office hours:
Monday to Friday 10:00 to 13:00