ÖJAB-Haus Niederösterreich 2
youth residence
Dormitory in Vienna for young people in education from 18 to 30 years: students at university, technical college, apprentices...
1200 Wien, Brigittaplatz 14

123 places

all year round student and youth housing in Vienna (district Brigittenau)

room types: Single room, Twin room, Triple room
highlights of the house:
breakfast
LAN
laundry room
bicycle storage place
fitness room
sauna
from 242,00€/person per month
For a place in a student room including breakfast (Monday to Friday, no breakfast on Saturdays, Sundays and public holidays), heating, electricity, free high-speed Internet access (LAN), TV connection, and room cleaning service.
Your student room
fully furnished
cable television connections
room with fridge
communal kitchens
shower and toilet on the corridor
In your low priced fully furnished Single or Twin room, you can forget the stress after a long day at the university or after work. Directly in front of your window is Brigittaplatz, the "most beautiful square in the 20th district." This traffic-calmed location turns your room into an oasis of peace in the middle of Vienna's urban-but-green district of Brigittenau. Bathrooms and toilets (separate for men and for women) are shared by the residents of each floor of the affordable and modern student and youth accommodation in Vienna.
To help make sure that your free time at our student accommodation truly does remain your free time, room cleaning service, high-speed Internet access, electricity and heating, use of the fitness room, and breakfast from Monday to Friday (no breakfast on Saturdays, Sundays and public holidays) are included in your room fee at a fair price..
Amidst Green Countryside
Live in the big city, enjoy the scent of freshly mown grass and let your eyes wander through nature while drinking your morning coffee: The modern and low-priced ÖJAB student accommodations make it possible!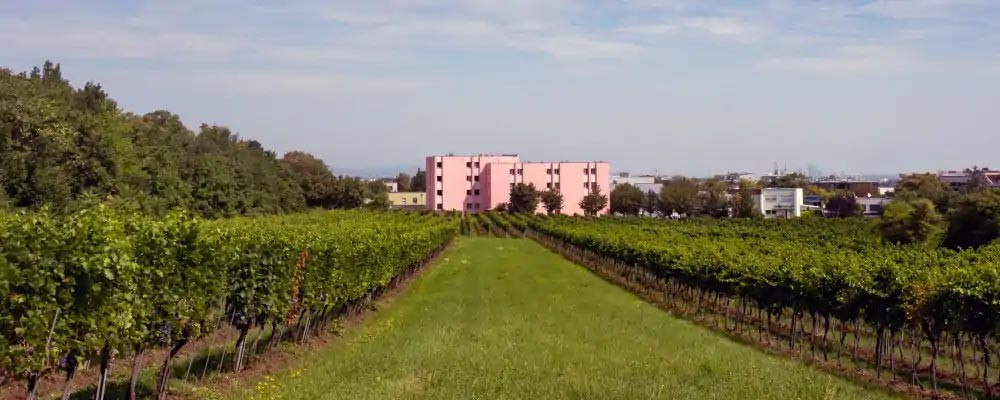 A home for students and young people in a central location
Subway lines U6 and U4, tram lines 2, 5, 30, 31, and 33, bus lines 5A, 5B, and 37A.
An advantage of living at our low priced student sorm right at the center of Vienna is that you can get everywhere very quickly. Perfect for your daily student life: Most of the city's universities are just a few stops away on public transportation. These include the University of Applied Sciences Technikum Wien, TGM School of Technology, the University of Vienna with its Altes AKH campus and its Faculty of Law, the Vienna University of Economics and Business, TU Wien, Vienna Medical University, the Academy of Fine Arts and the University of Applied Arts, and the University of Music and Performing Arts Vienna and the Music and Arts University of the City of Vienna. And coming home late at night, the N31 will get you almost to the front door of your student and youth accommodation in Vienna.
The nearby Brigittapark and Augarten are popular green areas that offer you tons of options for relaxing and taking walks. The cycling paths on Brigittenauer Lände, through the upper Danube wetlands, and on the Danube Island are perfect places for extended bike rides. The Boulderbar on Hannovergasse rounds out the area's leisure and athletic offerings. And if you prefer to take things slower, the Spittelau railway station is the ideal place from which to catch a train to points northwest where you can go for leisurely hikes or a picnic.
Student summer tip: During the summer, the legendary Danube Canal is a great place to drink wine spritzers and dip your feet in the cool water. And party animals will love the Spittelau area with the clubs Grelle Forelle and WERK, as well as the Gürtel – where the diverse student bars, urban cafés, and clubs in Vienna line up side by side and frequently offer special deals for students.
ÖJAB-Haus Niederösterreich 2
Youth Dormitory

Brigittaplatz 14
A-1200 Vienna, Austria
Housing for students and young people in Vienna Brigittenau
study room
television room
café/bar
daily and weekly newspapers
The modern and low priced student and youth accommodation ÖJAB-Haus Niederösterreich 2 is home to apprentices, young workers, college and university students ages 18 and up. Its residents come from all over the world but most of all from Lower Austria, as the name of this student living would suggest.
Bathrooms and toilets at this dormitory are shared. And the large kitchens and common rooms are popular places for everyone to gather – be it for cooking meals together or sitting around and relaxing. This open and simple structure facilitates good communication here and, if you're up for it, getting to know people very quickly.
Social commitment and diversity in one location
Apart from the ÖJAB student accommodation there is also the Roman Catholic parish St. Brigitta and a living area of the Verein für Integrationshilfe (an organisation providing integration assistance) situated in the building. This socially committed church association supports selected persons released from prison on their way back into society. Voluntary work or internships for students of social sciences, humanities or medical science are possible at this location.
Video of a Youtuber and resident about his life in ÖJAB-Haus Niederösterreich 2 in Russian
Student housing at reasonable prices
Prices for the academic year of 2020/2021 (valid from 1 Sep. 2020)
Single room: 371,00 Euro.
Place in Twin room (double room): 292,00 Euro.
Place in Triple room (room with 3 beds): 242,00 Euro.
Fees are monthly and per person and include breakfast (Monday to Friday, no breakfast on Saturdays, Sundays and public holidays), heating, electricity, free high-speed Internet access (LAN), TV connection, and room cleaning service. Charges are different for short term stays and during the monthes July and August.
Deposit:
Single room: 450,00 Euro
Twin room: 450,00 Euro
Click here for further information about online registration for student housing and additional charges.
THE HOUSE MANAGER
We are there for you on site!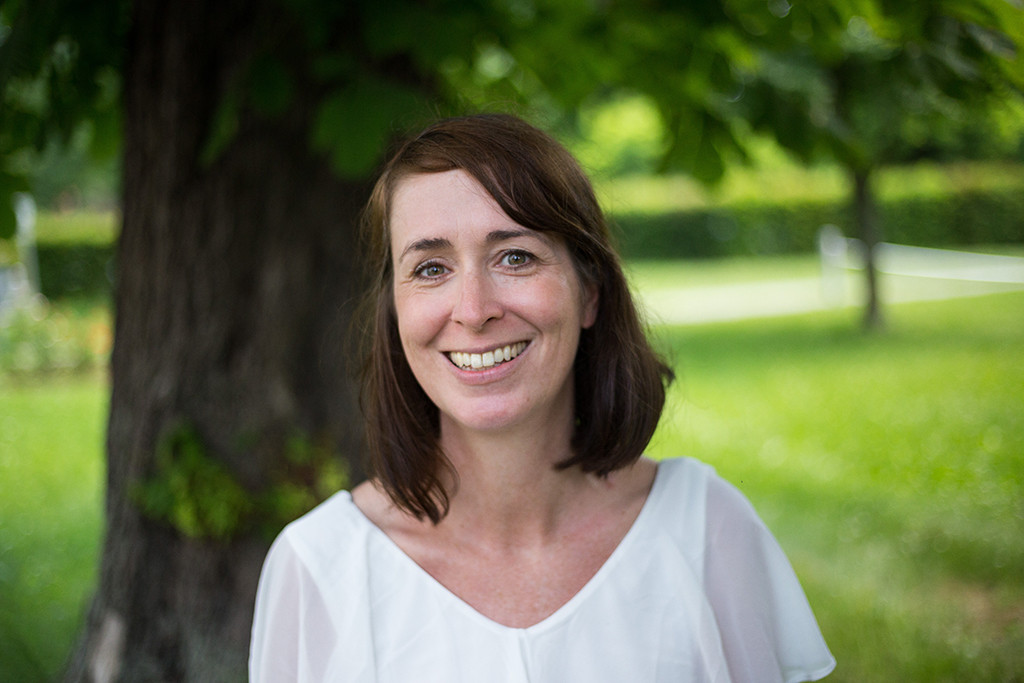 House manager Tanja Pöckl
My name is Tanja Pöckl. Having come to live at the dorm

ÖJAB-Haus Niederösterreich 2 as a student from Germany in 2001 and having met my husband there, I returned in 2002 after earning my degree in social work and stayed. I've been house manager at ÖJAB-Haus Niederösterreich 2 since 2006, and I'm married and have two children.

My goal is to live in keeping with the nice African saying, "The grass doesn't grow faster just because you pull on it," though I must admit that I'm not there just yet: I still pull too much and too frequently.

A motto I'm fond of following is: Let's make something happen together!

Tanja Pöckl
ÖJAB-Haus Niederösterreich 2
Youth Dormitory

Brigittaplatz 14
A-1200 Vienna, Austria
contact & address
ÖJAB-Haus Niederösterreich 2
Youth dormitory
Brigittaplatz 14
A-1200 Vienna, Austria
Telephone: +43 1 3326320
E-Mail: noe2@oejab.at
Web address: www.oejab.at/noe2

Office hours in July and August:
from 1.7. to 4.8.2020 and from 24.8. to 31.8.2020
Monday to Friday 9:00 to 11:00
Wednesdays 18:00 to 19:00
from 5.8. to 23.8.2020
Monday to Friday 8:00 to 9:00
Wednesdays 19:00 to 20:00