ÖJAB-Haus Salzburg (in Salzburg)
student dormitory
5020 Salzburg, Strubergasse 1

172 places

10 months or all year round student housing in Salzburg

room types: Single room, Single room in shared apartment, Twin room
highlights of the house:
WLAN
LAN
laundry room
fitness room
music practice rooms
bicycle storage room
car parking
garden
from 280,00€/person per month
For a place in a student room including heating, electricity, free high-speed Internet access (LAN), TV connection, and room cleaning service.
Your student room
fully furnished
rooms with toilet and shower
room telephone
cable television connections
communal kitchens
In your low priced fully furnished Single or Twin student room, forgetting the stress after a long university day will be a breeze. Courtyard-side rooms have a view over this modern student dorm's pleasant garden, while street-side rooms overlook the river Salzach in Salzburg.
To help make sure that your free time at our student accommodation remains your free time, room cleaning service, high-speed Internet access, electricity, and heating are included in your room fee at a fair price.
A home for students in a central location
Regional rail lines S2, S3, and S4; bus lines 7, 8, 10, and 24.
An advantage of living at our low priced student accommodation near the center of Salzburg is that you can get everywhere very quickly. A number of universities are either an easy walk or just a few stops away from your modern student housing on public transportation.
Right around the corner, you'll find the "Strubergasse" bus stop with bus lines 7, 8, 10, and 24. And the "Salzburg Altstadt Mülln" regional rail stop, with its direct connections to the main railway station and to Salzburg University of Applied Sciences in Puch/Urstein, is in the direct vicinity.
Perfect for your daily student life: The Faculty of Law, Mozarteum University Salzburg, and Paracelsus Medical University are just a few minutes' walk. And it's just a 10-minute bus ride to the university institutes in the old town, while 20 minutes by bus will get you to the university buildings on Alpenstraße as well as to Salzburg University of Education Stefan Zweig. All of these destinations can be reached even faster by bike. Salzburg University of Applied Sciences, which is located outside of Salzburg proper, is a 25-minute ride on regional rail. And the river Salzach along with its cycling path are right at the doorstep of your fashionable and affordable home for students in Salzburg.
ÖJAB-Haus Salzburg (in Salzburg)
Student Dormitory

Strubergasse 1
A-5020 Salzburg, Austria
Student housing in Salzburg
table tennis
reading corner
daily and weekly newspapers
table soccer
lecture room
The student accommodation ÖJAB-Haus Salzburg, located in Mozart's beautiful hometown, is home to students from Austria and the entire world.
We encourage people to get to know other cultures and take part in participatory projects and networking activities, and we try to strike a balance between lively dorm life with student party events and lots of common activities and creating an environment that helps students concentrate on their studies.
During the summer, part of the student housing in Salzburg is run as a "myNext Summer Hostel".
Student housing at reasonable prices
Prices for the academic year of 2020/2021 (valid from 1 Sep. 2020)
Place in Twin room (double room): 280,00 Euro
Place in Twin room (double room flat): 312,00 Euro
Single room: 415,00 Euro
Single room flat: 435,00 Euro
Single room in our "Global" flat: 435,00 Euro
Fees are monthly and per person and include heating, electricity, free high-speed Internet access (LAN), TV connection, and room cleaning service.
Deposit:
Single room: 750,00 Euro
Twin room: 546,00 Euro
Clickhere for further information about online registration for student housing and additional charges.
THE HOUSE MANAGER
We're available onsite to help you!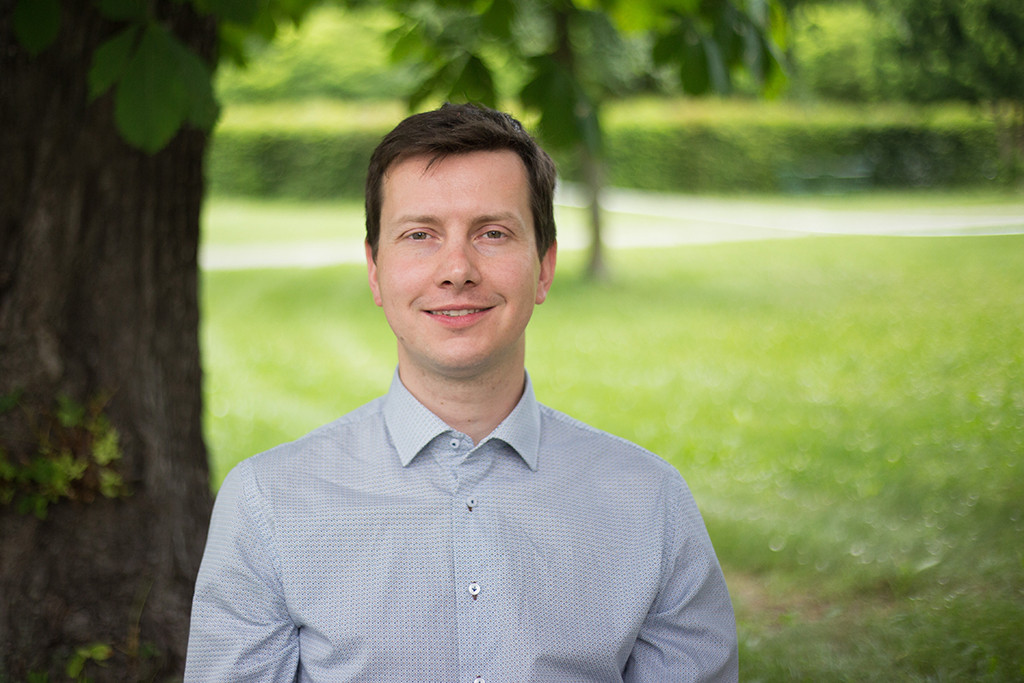 House Manager Konrad Prommegger
Back when I was a student, my studies took me from idyllic rural Salzburg to Austria's capital. There, I was lucky enough to immediately find a place at the dormitory ÖJAB-Haus Salzburg

in Vienna. After helping out there for several years as an ÖJAB volunteer, I took over responsibility for that dorm as house manager in 2004.

After ten instructive and eventful years there – during which I also finished my degree – I went looking for a new challenge and had the privilege of being involved in the extensive renovation project at the dorm ÖJAB-Haus Johannesgasse

in Vienna's 1st district – following which I assumed house management at that history-steeped building.

And now, since September 2018, I've been house manager at ÖJAB-Haus Salzburg in Salzburg.

I like spending my free time with good food, choral singing, and cycling.

My motto: There are more people who surrender than those who fail! (Henry Ford)

Mag. Konrad Prommegger
ÖJAB-Haus Salzburg (in Salzburg)
Student Dormitory

Strubergasse 1
A-5020 Salzburg, Austria