IAMHC
Innovative Approaches and Methods for Home Caregiver
IAMHC aims at improving the collaboration between similar organizations in Europe as well as exchanging proven procedures relevant to (home) caregiving and caregiving personnel.
NURSING AND HEALTH SERVICES ON THE EUROPEAN LEVEL
Since December 2018, ÖJAB has been a partner of the Erasmus+ project "Innovative Approaches and Methods for Home Caregiver". This is ÖJAB's first European project devoted entirely to the topic of nursing and health services.
This project aims to improve collaboration with similar organizations all over Europe and to exchange proven practices with regard to home caregiving. This is to be accomplished by building an international network that makes it possible to quickly exchange information and adapt to new trends.
SPECIFIC OBJECTIVE
Supporting the quality of care and the security of individuals who live in long-term care facilities, doing so in a manner and in an environment that upholds or enhances the dignity and respect accorded to every single resident while fully acknowledging his or her individuality.
ACTIVITIES
Transnational meetings for the exchange of proven practices relating to home caregivers and home care.
5-day "Best Practice" training session
Organization and conduct of local focus groups sessions and debates
Compilation of a catalog containing the best home care methods, experiences, and concepts.
Activities to disseminate these proven practices.
Members of the project at the kickoff meeting in Mesagne, Italy
Kickoff meeting in Mesagne, Italy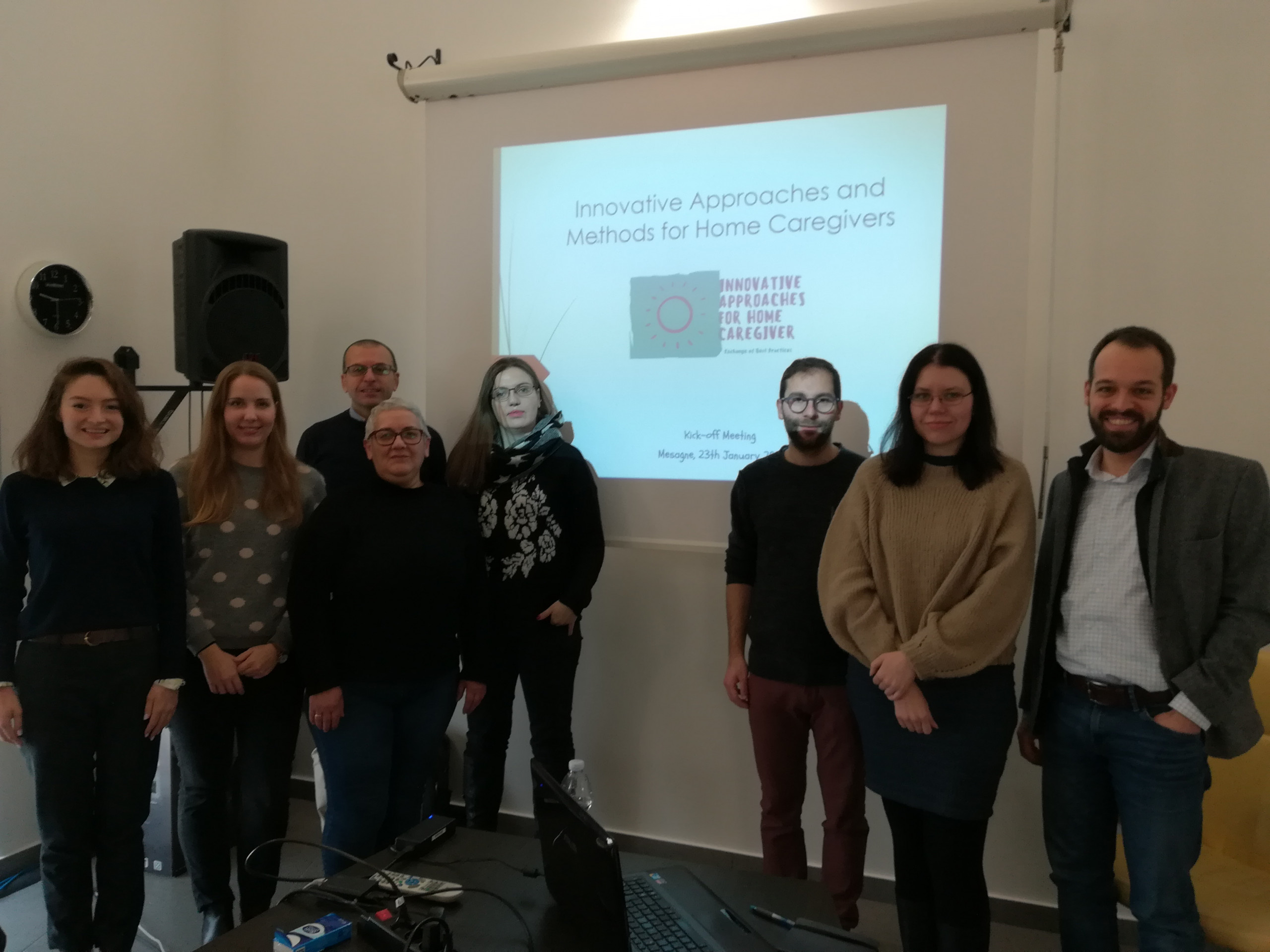 Members of the project at the kick off meeting in Mesagne, Italy
Statement

Participation in the training event in Mesagne as part of the Innovative Approaches and Methods for Home Care Giver project provided me with an opportunity to engage in exchange with other participants on organizational and structural experiences in the context of home caregiving, a field of work that has seen successful development in Vienna by ÖJAB over a period of many years. From every country, at least one "best practice" was introduced and discussed in such a way that it was possible to obtain high-quality insights into the respective countries' systems. During this training event, I was able to focus on both everyday and long-term plans and challenges in the field of home caregiving in other countries such as Spain, Finland, France, North Macedonia, and Italy, thanks to which I came away with new ideas and knowledge that can be put to work in ÖJAB's home caregiving efforts.

Nenad Kostic (department head at ÖJAB-Haus Neumargareten)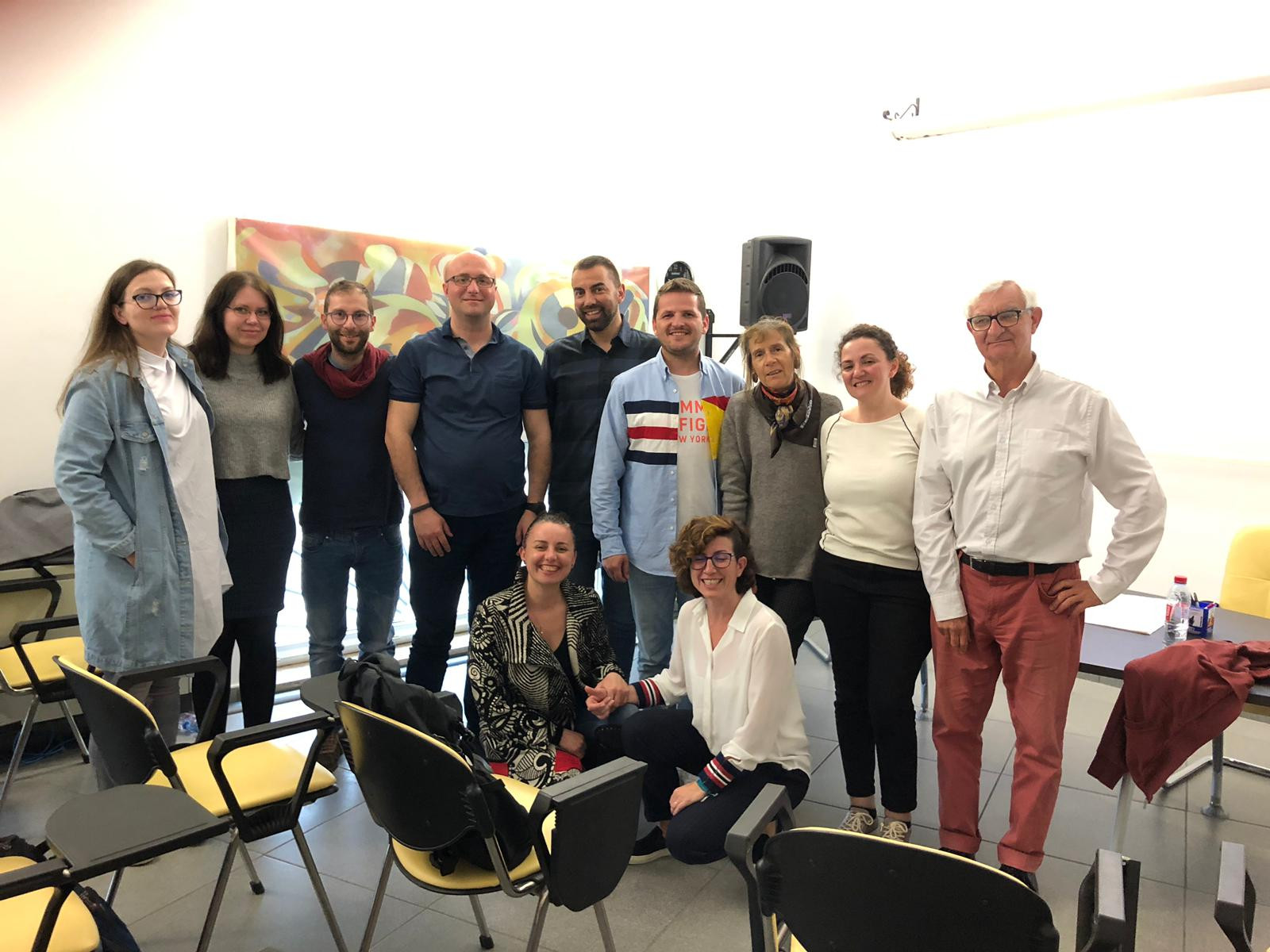 Participants in the training event in Mesagne. Photo: IAMHC