Next Generation of Entrepreneurs (NGOE)
Since March 2022, ÖJAB has been involved in the Erasmus+ funded youth project NGOE as a project partner. The main objective of the NGOE project is to promote entrepreneurship among young people.
Aims of the Project
The specific aims of Next Generation of Entrepreneurs are:
Foster entrepreneurial initiatives among young people by developing their entrepreneurial skills through an innovative non-formal pedagogical methodology;
Develop entrepreneurial skills using new ICT tools: development of new learning methods and integration of digital technologies in learning and teaching;
Develop the necessary tools based on a human-centred design approach, taking into account the needs, desires, limitations and environment of the individual.htigt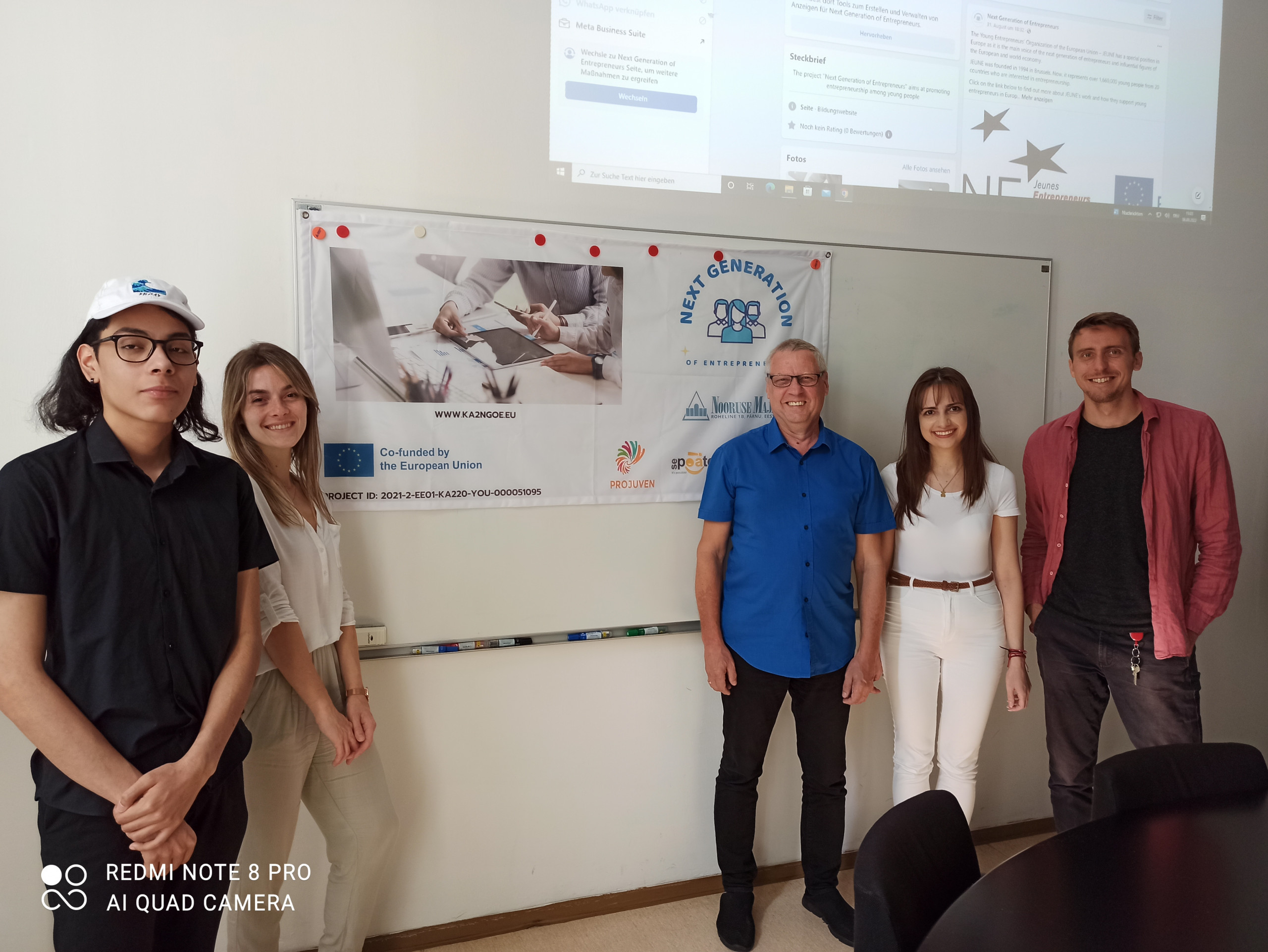 "Next Generation of Entrepreneurs" aims at promoting entrepreneurship among young people.
Project Target Group
NGOE has two main target groups:
1. youth workers and all professionals working with young people in a non-formal setting
2. young people aged 15-19 enrolled in secondry schools
Project partner: Estland (Coordinator), Spanien, Italien, Rumänien und Österreich
Project duration: March 2022 to November 2024
The European Commission support for the production of this publication does not constitute an endorsement of the contents which reflects the views only of the authors, and the Commission cannot be held responsible for any use which may be made of the information contained therein.